Real Estate Agents Authority reviewing 300 Auckland cases where a real estate agent was either the buyer or seller when a property was quickly resold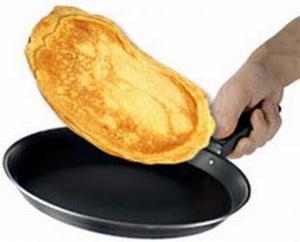 The Real Estate Agents Authority (REAA) says it is looking to become more proactive in investigating cases where its licensees might have committed wrong doing, including when they may have been involved in house 'flipping' situations. 
Appearing before Parliament's Commerce Committee for the first time since being set up, REAA chairman John Auld said the REAA was already trying out certain investigation initiatives. These included reviewing 300 Auckland cases last year in which a licensed real estate agent was involved as either the buyer or seller in the case where a property was quickly resold.
His comments came as Labour Party housing spokesman Phil Twyford raised a case published in the NZ Herald on Wednesday regarding a home that had been re-sold, or 'flipped' by a property investor on the same day he purchased it, for an extra $81,000.  
The Herald reported that the investor, Hua Wu, had signed a sale and purchase agreement for the property for $819,000. After that, but before settlement, Wu reportedly viewed the property again with the sellers' real estate agent and another group. The Herald reported the initial sellers said they believed the group were the subsequent purchasers, who paid $900,000 for the Papakura house. 
At Thursday's select committee hearing, Twyford asked whether there should be a mandatory disclosure to the first vendor if an agent has had any communications with potential buyers about an on-sell. Would the REAA as a routine, investigate resales with such fast turn arounds, he asked. 
Auld said the investigation of the 300 cases was an exercise carried out by the REAA at its own initiative. There were many cases where such actions were quite legal under existing laws. 
Agents had obligations to the vendor, Auld said. But the REAA is interested in looking into trying to establish whether licensees had a relationship with the buyer, he added. Auld noted that agents would also be interested in reaching a relationship with a buyer in a situation where the person might want to resell the house. 
But on whether a vendors' agent should be mandated to tell the vendor whether they had had communication with a potential future purchaser already, Auld replied: "You make a very good point."
Twyford also asked whether the REAA's fine regime was suitable enough to deter rogue agents, putting to Auld that agents could be fined $3,000 while having received a commission of $30,000 on a given sale. 
The REAA dealt with over 550 complaints last year, about a third of which were upheld at its complaint committee level, REAA CEO Kevin Lampen-Smith told the committee. The range of fines imposed was generally in the $3,000 to $5,000 level. 
There was room for debate over the level of the fines, Auld acknowledged. He said the authority looked to keep in line with other professions such fines imposed on medical and legal practitioners. On top of a fine, a licensee would also have the penalty of a public record of having a fining against them, he said.
There were also chances of a licensee's commission being ordered to be repaid, Twyford pointed out. This was a rare occurrence, Auld replied.
Auld said the REAA had until now largely been reactive, responding to complaints about its 60,000 members as more of an ambulance at the bottom of a cliff.
Underquoting
Meanwhile, Twyford also asked Auld whether the REAA had looked at examples in Australian states NSW and Victoria, which had cracked down on underquoting.
The tactic would be used by agents in New Zealand, Auld said: "We've had complaints on these sorts of issues."
However, it wasn't just real estate agents who were involved in the marketing of property, he said. Banks, lawyers and insurance companies were also involved in pushing out marketing to the public, he said. The REAA is aware that some people do try to push the boundaries in marketing properties, he said.
Update includes further comments, on underquoting