Mutiple offending landlord ordered to pay over $16,000 including exemplary damages for unlawfully renting an unconsented, converted garage as a separate housing unit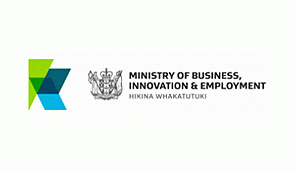 Statement issued by MBIE*
The Tenancy Tribunal at Manukau has ordered Manurewa landlord Satya Silan to refund $15,840 in rent and pay $750 in exemplary damages for renting an unconsented, converted garage as a separate household unit. 
The application was brought to the Tenancy Tribunal by the Ministry of Business, Innovation and Employment's Tenancy Compliance and Investigations Team.
"Allowing a family to live in an unlawfully converted garage is unacceptable as it poses a serious health and safety risk," says Steve Watson, Manager of the Tenancy Compliance and Investigations Team.
Mr Silan came to the attention of the Tenancy Compliance and Investigations Team following an article published in the media last year, which reported that Mr Silan's tenants, a family with a very young child, were required to leave their rental property without another place to live. 
"Our investigations found that the Auckland Council had issued Mr Silan notices to cease using the premises as a third household unit and to remove unconsented building works, reverting the building back to a standalone garage. Mr Silan continued to rent the garage before this work was completed," Mr Watson says.
"We also found that this was not the first time Mr Silan had rented the converted garage to a tenant."
The money awarded to the Ministry by the Tenancy Tribunal will be paid, without deduction, to the tenants on recovery from the landlord.
"The Tribunal decision should serve as a serious warning to landlords that they are running a business, and it is their obligation to get it right, providing a warm, dry and safe home for their tenants," Mr Watson says.
"There are significant consequences for landlords who fail to meet their obligations, and we will not hesitate to crack down on poor landlord behavior."
---
The original statement is here. Nick Smith's reaction is here.