Residential property becoming a buyer's market as rush of new listings and rising stock of properties for sale give buyers more choice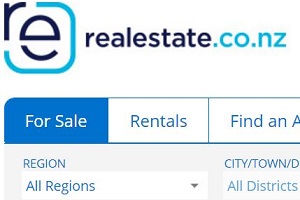 The latest figures from Realestate.co.nz suggest the residential property market is becoming more of a buyer's market.
The specialist property website added 13,069 new properties that were listed for sale in March, up 10.8% compared to February and up by the same amount compared to March last year.
It was the highest number of new sale listings the website has received in a March month in five years, and only the second time in the last 10 years that new listings in March have exceeded new listings in February.
In Auckland the trend was even more pronounced, with the website newly listing 4700 properties for sale in March, up a whopping 20.5% compared to March last year and the highest number of new listings it has received in the month of March since 2008.
Compared to March last year, new listings were also up in the Waikato (+15.6%), Wellington (+11.8%), and Canterbury (+15.4), but down in Bay of Plenty (-0.9%) and Central Otago/Lakes (-3.7%): refer to graphic below for full regional new listing trends.
The surge in new listings comes as sales volumes are declining and selling prices also show signs of weakening in many parts of the country, particularly Auckland.
That combination is pushing up inventory levels (the total stock of properties listed for sale) and giving buyers more choice.
Realestate.co.nz spokesperson Vanessa Taylor said it was good news for Auckland buyers in particular.
"More homes on the market is good news for buyers, with more choice and less competition for individual properties," she said.
"