Has your house gone up or down in value? Depends where you live, according to the latest QV figures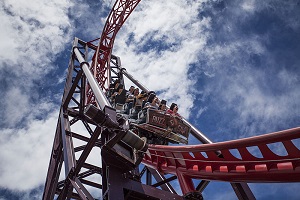 Average residential property values are declining or flat in Auckland and Hamilton but rising strongly in Wellington, according to the latest figures from Quotable Value.
The average value of all homes in the whole of New Zealand was $631,432 in the three months to the end of March, up 0.6% compared to the previous three months.
But there were substantial variations around the country, with values in some areas declining or flattening out and rising in others.
Auckland: Messy with values down in some places, up in others. Average dwelling value $1,045,362, -0.2% in the last three months.
Within the Auckland region average values were down compared to three months ago on the North Shore (-1.4%), Manukau (-0.5%), and Waitakere (-1.4%), but up in Rodney (+1.2%), Central Auckland suburbs (+0.9%), Papakura (+1.2%) and Franklin (+1.1%).
Sales were down overall in Auckland and upmarket properties were selling better than those in less expensive areas, according to QV homevalue manager James Steele.
"The top end of the market where cash buyers are not affected by LVRs [Reserve Bank loan-to-value ratio restrictions] continues to see strong value growth... than those in cheaper parts of Auckland such as the city's southern and western outskirts," he said.
"Areas with lower value investor stock such as Manurewa and Papakura in the south, Hillcrest and Sunnynook on the North Shore and Ranui and Glen Eden in the west, areas previously dominated by investor demand, have seen values drop back."
However that was not making life any easier for first home buyers.
"While first home buyers face less competition for entry level homes, prices are still too high for most and there are reports of some deals falling over at the finance stage, with some having trouble securing finance due to stricter criteria from banks," Steel said.
Hamilton: Values have plateaued. Average dwelling value $532,888, -0.4% in the last three months.
"While the Hamilton market is not as frantic as it was this time last year and values have plateaued, there is still good demand for properties," QV homevalue Hamilton manager Stephen Hare said.
"Auctions have become less attractive with recent results seeing more properties being passed in.
"Selling with a listing price and by negotiation has become more commonplace with vendors less inclined to auction their homes in the current market.
"With the Hamilton City market seeing values plateau, we are now seeing a levelling out in value growth in surrounding small townships such as Ngaruawahia, Huntly and Te Awamutu."
Tauranga: Still rising but not as quickly as last year. Average dwelling value $676,381, +0.6% in the last three months.
"The Tauranga market continues to rise but at a much lower rate than prior to the LVR restrictions introduced late last year," Tauranga registered valuer David Hume said.
"There have been large value increases in the $1 million-plus bracket of the market as local and out of town cash buyers not affected by LVRs continue to move or invest in Tauranga.
"At the low end and mid-range of the market things are less frantic and rather than seeing 10 way multi-offers after the first open home, we are instead seeing the market return to a more normal situation."
Wellington Region: Values rising strongly. Average dwelling value $595,501. +3.7% in the last three months.
"Values have continued to increase in Wellington on the back of strong buyer demand," QV registered valuer David Cornford said.
Upper Hutt has seen the largest year-on-year value growth, followed closely by Lower Hutt and Porirua.
"First home buyers continue to look to these regions as they struggle to secure a home in Wellington City, where average values are now over $700,000, Cornford said."
Christchurch: Patchy, with less demand for mid-priced homes. Average dwelling value $497,120, +0.6% in the last three months.
"The market is a little patchy in terms of buyer demand and sales prices," QV registered valuer Daryl Taggart said.
"There have been more listings coming onto the market which is often the most popular time to sell. However given that demand has been lower since the latest round of LVR restrictions, this is meaning buyers have more choice.
"There is still very good demand for housing at the entry level of the market, with strong competition amongst first home buyers for properties priced under $450,000.
"However, in the next level up with home prices over $600,000, we are not seeing as much demand as it's out of reach for most first home buyers and those movers looking to trade up are a lot more fussy."
Dunedin: Values still rising, but off a low base. Average dwelling value $363,821, +2.7% in the last three months.
'Listing levels continue to be at low levels, meaning its slim pickings for buyers," QV Dunedin registered valuer Duncan Jack said.
"Home value levels continue to increase with reports of strongest demand being within the mid-price range of $300,000 to $400,000."
The chart below shows the average values for March in all districts, and their movement over three and 12 months:
QV House Price Index. Three months to March 2017

Territorial authority
Average current value $
12 month change %
3 month change %
Auckland Region
1,045,362
12.3%
-0.2%
Wellington Region
595,501
21.2%
3.7%
Main Urban Areas
748,957
12.3%
-0.3%
Total New Zealand
631,432
12.9%
0.6%
 
 
 
 
Far North
397,600
18.2%
5.5%
Whangarei
472,081
19.3%
3.1%
Kaipara
471,203
20.6%
0.8%
Auckland - Rodney
940,701
13.3%
1.2%
Rodney - Hibiscus Coast
920,149
13.3%
1.8%
Rodney - North
964,038
13.4%
0.7%
Auckland - North Shore
1,201,367
11.5%
-1.4%
North Shore - Coastal
1,375,264
12.6%
-1.5%
North Shore - Onewa
952,902
9.9%
-2.3%
North Shore - North Harbour
1,184,914
11.1%
0.0%
Auckland - Waitakere
828,959
12.1%
-1.4%
Auckland - City
1,229,715
12.5%
0.9%
Auckland City - Central
1,062,943
10.8%
0.1%
Auckland City - East
1,542,858
13.3%
1.5%
Auckland City - South
1,108,497
12.2%
0.3%
Auckland City - Islands
1,066,785
17.8%
4.4%
Auckland - Manukau
900,324
12.6%
-0.5%
Manukau - East
1,165,890
13.8%
0.4%
Manukau - Central
681,232
9.3%
-1.0%
Manukau - North West
775,666
13.3%
-0.8%
Auckland - Papakura
689,859
12.6%
1.2%
Auckland - Franklin
667,209
13.1%
1.1%
Thames Coromandel
670,508
18.5%
5.3%
Hauraki
364,116
27.3%
3.1%
Waikato
451,956
22.7%
5.3%
Matamata Piako
412,431
26.1%
5.5%
Hamilton
532,888
15.7%
-0.4%
Hamilton - North East
677,418
17.0%
-0.6%
Hamilton - Central & North West
496,659
15.9%
-0.6%
Hamilton - South East
484,524
13.5%
0.0%
Hamilton - South West
467,316
14.5%
0.0%
Waipa
496,884
21.0%
2.1%
Otorohanga
258,186
15.3%
4.6%
South Waikato
196,418
35.7%
6.4%
Waitomo
171,185
16.5%
-0.8%
Taupo
435,052
15.8%
5.3%
Western BOP
590,608
18.7%
3.3%
Tauranga
676,381
18.3%
0.6%
Rotorua
391,910
28.2%
4.5%
Whakatane
398,552
24.5%
6.6%
Kawerau
171,118
43.8%
-3.0%
Opotiki
269,729
20.3%
7.8%
Gisborne
276,793
18.0%
2.8%
Wairoa
170,426
16.6%
3.6%
Hastings
398,612
20.4%
3.0%
Napier
422,945
17.9%
1.9%
Central Hawkes Bay
260,446
16.7%
3.8%
New Plymouth
418,057
10.0%
1.7%
Stratford
234,368
9.6%
-1.2%
South Taranaki
200,509
7.7%
1.2%
Ruapehu
162,274
16.3%
4.4%
Whanganui
217,672
14.2%
6.2%
Rangitikei
179,364
21.6%
12.0%
Manawatu
299,293
15.2%
5.1%
Palmerston North
351,959
14.8%
2.0%
Tararua
170,684
9.3%
1.3%
Horowhenua
264,918
22.3%
4.3%
Kapiti Coast
482,789
19.8%
0.4%
Porirua
511,483
25.4%
7.1%
Upper Hutt
442,379
26.6%
4.7%
Hutt
496,314
25.6%
5.4%
Wellington City
716,613
20.8%
3.3%
Wellington - Central & South
714,679
20.4%
2.5%
Wellington - East
781,177
20.1%
5.8%
Wellington - North
644,209
23.4%
4.8%
Wellington - West
808,973
17.4%
-0.9%
Masterton
288,996
16.5%
6.3%
Carterton
334,835
18.9%
6.0%
South Wairarapa
387,687
20.5%
6.6%
Tasman
512,754
16.3%
2.7%
Nelson
522,201
16.9%
4.5%
Marlborough
427,552
14.0%
1.4%
Kaikoura
N/A
N/A
N/A
Buller
185,358
2.0%
-0.3%
Grey
206,297
-0.6%
-2.9%
Westland
240,056
4.9%
2.7%
Hurunui
372,956
3.2%
-0.5%
Waimakariri
438,750
3.7%
1.6%
Christchurch
497,120
2.4%
0.6%
Christchurch - East
372,468
1.0%
1.1%
Christchurch - Hills
669,820
2.6%
2.0%
Christchurch - Central & North
586,247
2.7%
0.1%
Christchurch - Southwest
477,267
3.3%
0.6%
Christchurch - Banks Peninsula
504,734
2.4%
-1.7%
Selwyn
546,633
2.7%
0.4%
Ashburton
346,678
2.0%
-1.7%
Timaru
338,997
6.2%
1.4%
MacKenzie
449,520
30.6%
9.5%
Waimate
218,755
1.6%
-3.0%
Waitaki
261,295
10.8%
1.7%
Central Otago
437,791
22.8%
10.0%
Queenstown Lakes
1,042,258
28.5%
2.0%
Dunedin
363,821
15.4%
2.7%
Dunedin - Central & North
376,502
14.8%
2.2%
Dunedin - Peninsular & Coastal
338,306
19.6%
9.5%
Dunedin - South
343,886
14.7%
1.7%
Dunedin - Taieri
379,103
15.5%
2.1%
Clutha
189,673
6.9%
1.5%
Southland
248,195
14.9%
8.5%
Gore
208,501
9.5%
3.4%
Invercargill
237,168
8.9%
0.3%