Median rents up $50 a week over last 12 months in parts of Auckland; Rents continuing to increase sharply when supply is also increasing suggests supply is still falling well short of demand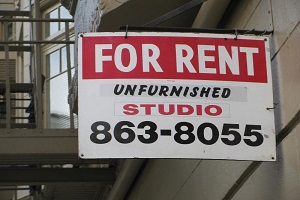 By Greg Ninness
Median rents have increased by $50 a week a week in parts of Auckland over the last 12 months, according to the latest housing bond data collected by Tenancy Services.
Across the entire country the median rent for new tenancies completed in March was $400 a week, up by $20, or 5.3%, a week compared to March 2016.
But rent increases were considerably higher in much of the upper North Island and Wellington and more modest in the rest of the country, with median rents in Christchurch continuing to decline.
The table below shows the median rents in the month of March for the last three years in main centres around the country, with sharp jumps recorded over the last 12 months in many places.
In Auckland, the biggest increases were in Rodney and Manukau, which were both up $50 a week in March compared to 12 months earlier, followed by Waitakere and Franklin, which were both up by $30 a week, North Shore +$15, and Central Auckland and Papakura +$10.
There were also substantial increases in Hamilton where the median rent was up $30 a week compared to a year earlier, and Tauranga +$43.
Wellington rents were also up substantially, with the median rent in March increasing by between $30 a week in Wellington City to $45 a week in Upper Hutt.
Substantial increases were also posted in Napier (+$40) and Queenstown-Lakes (+$30).
Christchurch went against the trend and median rents there have been slowly dropping for the last two years and in March were down $10 a week compared to a year earlier, and down $20 a week compared to two years earlier.
The interactive graph below plots the monthly changes in median rents for two bedroom flats and three bedroom houses in Auckland's central suburbs (suburbs within the former Auckland City Council boundaries) and in Wellington City and Christchurch.
It shows that the median rents for three bedroom houses in Christchurch peaked at $450 a week in the period from February 2014 to June 2015 and have since declined $30, or 6.7%, to $420 a week.
In Wellington City the median rents for three bedrooms houses has risen steadily since May last year, peaking at $572 a week in February this year then dropping back by just $2 a week to $570 in March.
In Central Auckland the median rent for a three bedroom house has been steadily trending up for several years and peaked at $630 a week in February, before dropping back to $615 a week in March.
Demand increases
The sharp increase in rents in many parts of the country also corresponds with a jump in new letting activity.
Tenancy Services received 15,379 tenancy bonds from around the country in March this year, up 8.3% compared to March last year and up 11.3% compared to March 2015.
That reflects an increase in demand for rental properties as more people are priced out of home ownership by high housing prices and the growing demand for rental housing as a result of increasing levels of net inward migration.
On the supply side, the surge in investor activity that has been evident for the last several years has seen an increase in the supply of rental properties as investors have taken an increasing share of the market from owner-occupiers.
However that fact that rents are continuing to increase so sharply when the supply of rental properties is also increasing suggests that supply is still falling well short of demand.