China's clampdown on capital outflows is having a noticeable effect in Auckland's auction rooms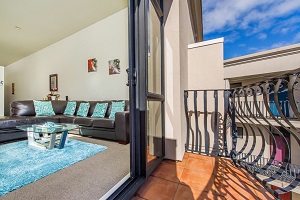 It has been a funny old week around the main Auckland apartment auctions.
There was no auction at City Sales' rooms this week, although they have a full offering next week.
Down at Barfoot & Thompson's rooms, two properties were scheduled for their regular Thursday apartment auction, but one was withdrawn prior to the event and the other had its auction postponed just as bidding was due to get underway, so there was no action there.
Up at Ray White City Apartments five properties were up for auction this week and a good crowd turned out for the event.
One of the most notable features of the crowd was that there were very few ethnic Chinese faces among the potential bidders.
So Chinese buyers were notable by their absence, and word is that the increasing difficulty of getting money out of China is to blame.
But all of the properties on offer attracted bids and bidding was quite competitive on four of them, but by the end of the auction two had sold under the hammer and three were passed in for sale by negotiation.
The selling prices achieved on individual properties and details of those that didn't sell are available on our Auction Results page.
You can receive all of our property articles automatically by subscribing to our free email Property Newsletter. This will deliver all of our property-related articles, including auction results and interest rate updates, directly to your in-box 3-5 times a week. We don't share your details with third parties and you can unsubscribe at any time. To subscribe just click on this link, scroll down to "Property email newsletter"and enter your email address.