Barfoot & Thompson's median selling price now back down to where it was 12 months ago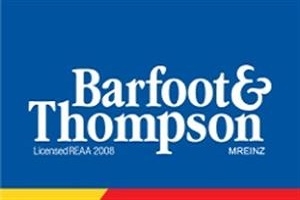 The low numbers of homes being sold in Auckland are finally causing prices to fall, according to Auckland's largest real estate agency Barfoot & Thompson.
"While prices invariably fall as we head in to winter, June's results confirm that prices are definitely falling," Barfoot & Thompson managing director Peter Thompson said.
"Monthly sales numbers have been below the previous year's numbers for nine consecutive months, and that is finally having an effect on prices," he said.
Barfoot sold 855 homes in June, down 313, or 27%, from 1168 in June last year.
It was the lowest number of sales the agency has made in the month of June since 2010.
The median selling price was $840,000, which is virtually unchanged from the June 2016 median of $839,500.
The median price has fallen for three consecutive months and is now $60,000 lower than the record high of $900,000 achieved in March, suggesting that falling prices over the last three months have wiped out all of the gains achieved over the past year.
The average selling price was 913,606 in June compared to $942,717 in May and its record high of $968,570 in March.
The average selling price was $913,606 compared to its record high of $968,570 in March and only $5000 above the June 2016 average of $908,343.
This suggests the days of capital gains in Auckland could be over and property owners could be looking at declining capital values.
"What is positive for the market is that prices are edging down rather than falling rapidly, and at current prices still represent a good outcome for vendors," Thompson said.
There was also a slowdown in the number of new listings the agency received in June, which dropped to 1570 compared to 1734 in May and 1770 in June last year.
However inventory levels, the total number of listings the agency had available for sale on its books, remained high at 4297 for June almost unchanged from 4298 in May, but well up on the 2936 homes Barfoot's had available for sale in June last year.
It was the highest number of homes Barfoot has had available for sale in the month of June since 2011.
Some vendors have been taking their homes off the market rather than accept lower prices than they had been expecting.
That total listings have not risen as sales numbers have fallen is because some vendors have taken their property off the market," Thompson said.
"Taking property off the market when prices are not rising is a common trait in Auckland and will contribute to prices remaining stable through to September's election," he said.