Harcourts' average selling prices are declining as the number of sales drops 18% at the country's largest real estate agency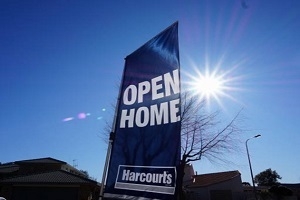 Harcourts average selling price is now below where it was 12 months ago, suggesting capital gains are drying up.
The average selling price of homes sold throughout the country  by Harcourts, the country's largest real estate agency, was $577,595 in July, compared to $594,291 in July last year (-2.8%).
The biggest fall occurred in Christchurch, where July's average selling price was $488,079, down 6.5% compared to  the average price of $521,850 in July last year.
Harcourts' average selling price in Christchurch has now declined by more than $100,000 since it peaked at $588,362 in March.
In Auckland the average selling price was $1,009,090, up 1.2% compared to July last year and in Wellington, July's average of $457,354 was up 8% compared to a year earlier.
However the average price has been patchy in Wellington recently and July's average was well down from the peak of $499,543 achieved in May.
The downturn in prices was accompanied by an even bigger downturn in the number of sales.
Harcourts sold 1627 residential properties in July, down 18.1% compared to July last year with the biggest decline occurring in the South Island (excluding Christchurch) where sales were down 31.1%, followed by Auckland -19%, Central North Island --16.1%, Christchurch -10.4% and Wellington -8.2%.
Selling by auction appears to be particularly out of favour at the moment, with Harcourts conducting 40.6% fewer auctions in July than it did in July last year.
Harcourts chief executive Chris Kennedy said there could be no argument that the market had dropped back from the heights of 2015/2016.
"There are many reasons for an overall drop in sales," he said.
"Investment has fallen off due to the Inland Revenue Department's introduction of the bright line rule, the Reserve Bank's loan to value ratio restrictions, and foreign investors facing a more difficult task in transferring money out of their countries.
"Things have slowed, but that doesn't mean there is going to be a crash.
"Just an adjustment in sales levels, prices and expectations. "
And Kennedy saw a bright spot coming from the country's economic performance.
"The good news is, regardless of what happens during the election, our economy is thriving and business confidence is high.
"This is not going to change overnight," he said.
You can receive all of our property articles automatically by subscribing to our free email Property Newsletter. This will deliver all of our property-related articles, including auction results and interest rate updates, directly to your in-box 3-5 times a week. We don't share your details with third parties and you can unsubscribe at any time. To subscribe just click on this link, scroll down to "Property email newsletter"and enter your email address.