An Auckland real estate agent has slashed his commission by 50% to try and drum up new business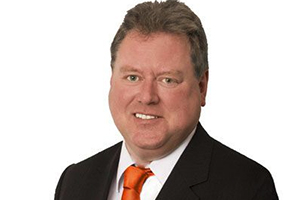 An Auckland real estate agent has cut his commission rate in half to try and attract business following a slump in the number of homes being sold in the region.
Nigel Tyre is a licensed agent with LJ Hooker's Royal Oak branch and specialises in selling properties in Epsom, Royal Oak, One Tree Hill, Onehunga, Hillsborough and surrounding suburbs.
He has written to his contacts offering to sell their properties at 50% of the normal commission rate if they "are selling soon."
The offer comes following a sharp downturn in property sales in Auckland, with Real Estate Institute of NZ figures showing Auckland residential sales volumes were down 31% in July compared to July last year.
Tyre told interest.co.nz his commission on a home that sold for $1 million would normally be around $32,000, so vendors could potentially save themselves about $16,000 on an average home by taking up the offer.
He described it as "a pretty straight up and down deal" and said the only special condition was that the vendor needed to commit to spending at least $2000 on marketing their property, and most listings at normal commission rates involved a marketing package of $1500 to $2000.
That potentially undercuts other real estate agencies that typically have low standard commission rates, such as Mike Pero Real Estate.
According to Mike Pero Real Estate's website, its commission on a $1 million sale in Auckland would be $27,473.  
Tyre said the promotion was a limited offer that would not last indefinitely and although it was backed by his branch, it did not involve other branches of LJ Hooker and was not part of a national campaign.
You can receive all of our property articles automatically by subscribing to our free email Property Newsletter. This will deliver all of our property-related articles, including auction results and interest rate updates, directly to your in-box 3-5 times a week. We don't share your details with third parties and you can unsubscribe at any time. To subscribe just click on this link, scroll down to "Property email newsletter" and enter your email address.