House prices are tumbling in the main centres. Westpac says market will remain "very soft" for next two years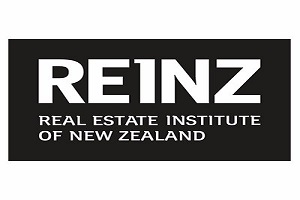 House prices fell substantially in the main centres last month as sales volumes dried up, according to the latest figures from the Real Estate Institute of NZ.
The REINZ's national median selling price dropped $28,000, or 5%, to $518,000 in July, down from its peak of $546,000 in March.
It was the fourth consecutive month that the national median price has fallen.
In Auckland the median selling price dropped to $830,000, down by $75,000, or 8%, from its March peak of $905,000.
There were also substantial falls in median prices in the Bay of Plenty, where it dropped to $489,000 in July from $557,500 in June, in Wellington where it dropped to $490,000 in July from $530,000 in June and is now down by $50,100 from its April peak of $540,100, in Canterbury where it dropped to $420,000 from $435,000 in June and is now down by $30,000 from its March peak of $450,000.
Compared to June, prices also fell in Manawatu/Whanganui, Taranaki, Tasman and West Coast, while median prices rose in Northland, Waikato, Gisborne, Hawke's Bay, Nelson, Marlborough, Otago and Southland.
Median prices are now below where they were 12 months ago in Auckland, -1.2%, Bay of Plenty -1.2%, West Coast -23.5% and Canterbury -2.3%, while record median prices were set in July in Northland , Hawke's Bay, Nelson and Otago.
The fall in prices in Canterbury and the rise in prices in Otago means that Otago's July median of $400,000 is now almost matching Canterbury's median of $420,000.
The drop in prices was accompanied by a sharp fall in the number of home sold in July, which was down 24.5% compared to July last year, while in Auckland the number of sales fell by 30.6%.
REINZ sets sights on RBNZ's LVR restrictions
REINZ chief executive Bindi Norwell blamed the Reserve Bank's loan-to-value ratio (LVR) restrictions and access to finance as two of the main reasons for the slowdown in the market, and called for the LVR restrictions to be eased for first home buyers.
"The LVR restrictions have done their job of slowing the market, but now it seems they are acting as a hand brake which is why REINZ is calling for LVRs to be reviewed for first home buyers," she said.
However Westpac senior economist Michael Gordon pointed the finger at rising mortgage interest rates as one of the main reasons for the slowdown.
"The slowdown in the housing market has been larger and more persistent than we've observed in the past when loan-to-value limits have been tightened, or when buyers may have been nervous about an election outcome," Gordon wrote in a Westpac First Impressions newsletter on the REINZ figures.
"We have long emphasised the role of interest rates in determining house prices; the rise in mortgage rates since late 2016 following two years of steady declines, appears to have had a significant dampening effect on the housing market.
"We expect the rise in mortgage rates to persist, as they are the product of factors that are beyond the control of domestic monetary policy.
"That points to the housing market remaining very soft over the next year or two.
"The Reserve Bank's forecast of even a relatively modest 4% rise in prices this year looks too high," he said.