The growing gap between buyers' and vendors' price expectations is taking its toll in the auction rooms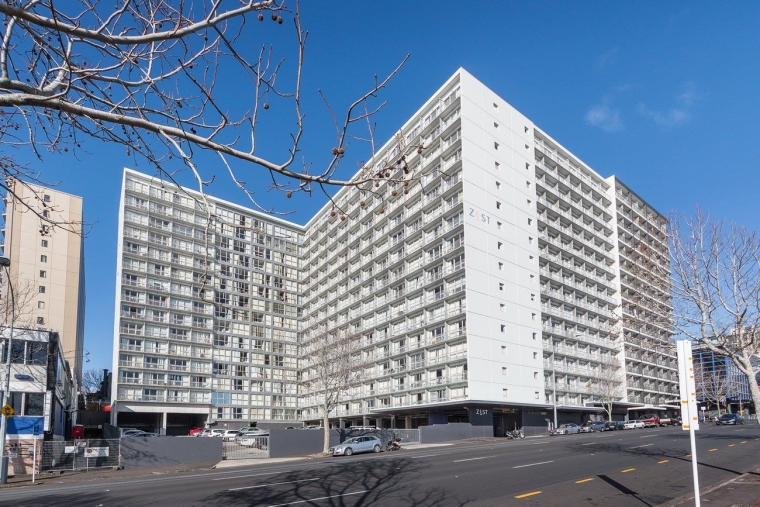 The growing gap between the price vendors are expecting to receive for their properties and the price buyers are prepared to pay, was never more obvious than at this week's main Auckland apartment auctions.
At Ray White City Apartments' regular auction this week seven apartments were offered, with the auction of an eighth that had been scheduled to take place cancelled just prior to the event.
The seven units that did go under the hammer were a good mix and included a couple of leasehold units, a couple of shoeboxy numbers that have been a mainstay with investors, and a couple of units likely to appeal to owner-occupiers.
So something for everyone, and there was a good turnout of potential buyers. Many of them were prepared to raise their hands.
The auctions at Ray White City Apartments usually achieve some of the highest sales rates in this sector of the market, and of the seven units that were offered this week, four attracted multiple bids, two attracted a single bid each and one had no bids.
But by the end of the auction only one of the apartments had sold.
As one of the agents present said at the end of the proceedings, "it's been a tough day at the office."
To be fair, one of the apartments was auctioned in unusual circumstances.
It was an apartment in the Beaumont complex on the corner of Franklin Road and Victoria Street West, just across the road from Victoria Park.
This is a popular complex with owner-occupiers and units in it usually sell readily.
But just before the auctioneer opened the bidding on it, he told the room that he had just been advised by the vendor's solicitor that the disclosure statement for the unit incorrectly stated that it had never been the subject of a weathertightness claim, and that a claim had initially been made several years ago but it did not proceed.
This caused a potential bidder to raise an objection that he had not had time to undertake due diligence on the issue.
That appeared to cast a pall over the proceedings and although there were believed to be several potential buyers for the unit in the room, it did not receive any bids and it was passed in.
Interest.co.nz understands the weathertightness issue was a comparatively minor one which the building's body corporate resolved without the need to go through formal proceedings, but the initial claim was still a matter of record.
Had this issue not arisen, then that particular unit may also have sold.
But even if it had, two sales out of the seven properties offered would still have been a particularly poor result, and the mood among buyers does not appear to be improving.
Down at Barfoot & Thompson's regular apartment auction things were no better.
Of the seven apartments scheduled for auction, one was withdrawn and another was sold prior to the event, leaving five to go under the hammer.
Two of those received no bids and only one of the others was sold.
Another tough day at the office.
The results of both auctions with details of the properties offered and the prices achieved on those that sold, are available on our Residential Auction Results page.
If you are interested in commercial property, check out recent sales on our Commercial Property Sales page.
You can receive all of our property articles automatically by subscribing to our free email Property Newsletter. This will deliver all of our property-related articles, including auction results and interest rate updates, directly to your in-box 3-5 times a week. We don't share your details with third parties and you can unsubscribe at any time. To subscribe just click on this link, scroll down to "Property email newsletter" and enter your email address.