New CoreLogic figures show sharp drop in profitability from house resales - with a rise in the number of recorded losses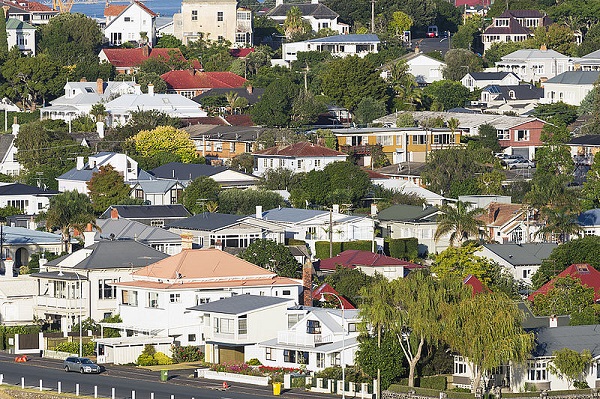 Total profits from gain-making property resales in Auckland were $1.56b in Q3 2017, half of the peak value of $3.0b in Q3 2015 according to new figures from CoreLogic.
The property information company's latest Pain and Gain Report signals a general slowdown in the New Zealand property market, with the number of resales resulting in a gross loss climbing from 3.7% to 4.3%. 
CoreLogic NZ Head of Research Nick Goodall says although resale gains continued to dominate resale losses over the quarter, total gains nationwide declined nearly $900 million. 
"Capital gains have slowed, and in some cases, moved into negative territory.  This may be a sign of market fatigue with buyers choosing to cash out of the market rather than risk holding the property and potentially experiencing further loss."
The report found that of those properties that resold at a loss, the length of time that owners had held onto their properties reduced from 6.6 years in the previous quarter to 4.5 years in the September 2017 quarter.
Over twice the proportion of apartments (10.1%) than houses (just 4.0%) were resold at a loss, with a median loss of $25,000 for apartments compared to $18,000 for houses.
Looking to the main centres, Christchurch held the highest proportion of loss-making resales (11.1% up from 8.1% in the previous quarter), followed by Tauranga (3.9%) and Auckland (3.3%): representing a slight increase for both areas compared to the previous quarter. Hamilton and Wellington's share of loss-making shares remains flat, hovering around 1.5%.
Auckland and Christchurch are both seeing an upwards trend for resales at a loss for both investors and owner occupiers but it is higher for investors (4.1% in Auckland and 15.2% in Christchurch).  Goodall says the lift in the investor proportion bucks the trend of the last few years.
"Investors are under increased scrutiny from the new Government with the quality of rental properties needing to improve and to be managed by future regulation by the recently passed Healthy Homes Guarantee Bill. This may cause more investors to sell out of the market to avoid bearing the costs of improvement or to raise funds for other rental properties."
Outside the main centres, Queenstown deserves a special mention. For the second quarter in a row, there have been no resales at a loss in Queenstown, reflecting the strength of the market there.
Whangarei, Rotorua, Hastings and Napier continue to have the highest median gain of North Island main urban areas at roughly $150k.
In the South Island, Queenstown saw a median gain of $339k in Q3 2017 which is comparable to Auckland ($360k), while Nelson's median gain was $165k.
Outside the main urban areas, Western Bay of Plenty has the lowest proportion of loss-making resales at just 0.6%, closely followed by Waikato and Waipa Districts. Conversely, the entire West Coast region continues to see a large proportion of loss-incurring resales.