House prices took a dive in most parts of the country in January but prices were particularly soft in Auckland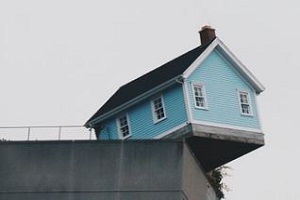 Median house prices dropped significantly in most parts of the country in January, according to the latest figures from the Real Estate Institute of New Zealand.
The national median selling price for all residential properties sold in January was $520,000, down from $550,000 in December.
That was the lowest it has been since July last year, but remains above the January 2017 median of $485,000.
Of the 16 regions around the country, median prices were down compared to December in nine - Northland, Auckland, Waikato, Bay of Plenty, Gisborne, Wellington, Nelson, West Coast, and Southland, up in five regions, Hawkes Bay, Manawatu-Whanganui, Taranaki, Marlborough and Otago, and unchanged in two - Tasman and Canterbury.
In Auckland the median price was $820,000 in January down from $861,000 in December and a tad below the January 2017 median of $830,000
The median price in Auckland has now fallen back considerably from its March 2017 peak of $905,000.
In the Waikato the median dropped back from its December 2017 record of $523,000 to $490,000 and in the Bay of Plenty it also dropped back from its December 2017 peak, from $598,000 to $535,000.
A similar trend was evident in Wellington where the median price hit a record $560,000 in December last year but dropped back to $500,000 last month.
In Canterbury the median price was unchanged from December at $435,000 but in Otago it was up strongly, rising from $400,000 in December last year to set a new record of $475,000 (see the interactive graph below for price trends in all regions).
However sales volumes held up a little better than prices, with the REINZ recording 4366 sales in January, up 2.7% compared to January last year.
However the only region to record a significant lift in sales compared to a year ago was Canterbury, where sales rose from 514 in January last year to 607 in many regions the increases were in single digits compared to a year earlier.
In Auckland 1157 properties were sold in January compared to 1147 in January 2017 and 1444 in January 2016, well below the months of January in 2013, 2014 and 2015, which all had sales well above 1600.
The overall pattern of a fall in median prices and sales volumes that were largely flat suggests many vendors may have accepted that the market had cooled when they put their property on the market in the New Year, and adjusted their price expectations accordingly.
But those who were hoping for an early uplift in prices in 2018 are likely to have been disappointed.
However vendors should expect their homes to take longer to sell, with the median days required to achieve a sale rising in all parts of the country except Northland last month compared to a year earlier.
In Auckland the median days to sell increased to 44 (from 41 in January), which is the longest it has been since 2011.
Here's the REINZ's full regional report for January:
REINZ Monthly Property Report - January 2018.pdf