Former Ray White agent David Sharma under investigation by the Real Estate Authority - clients of one of his companies may be owed thousands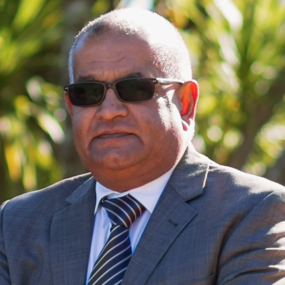 By Greg Ninness
An Auckland property management company has gone into liquidation after the Real Estate Authority launched an investigation into the real estate agent who owned the business.
Property Management Out West Ltd and Real Estate Out West Ltd were both placed into voluntary liquidation on 19 February.
The Real Estate Authority (formerly the Real Estate Agents' Authority) has confirmed it has launched an investigation into the activities of west Auckland real estate agent David Dayanand Sharma, who was the sole shareholder and director of both companies.
It is understood that landlords who had their properties managed by Property Management Out West are owed thousands of dollars in rental income.
One landlord who had several properties managed by Property Management Out West but who asked not to be named, said the rental payments he was supposed to receive from the company each month were often late and he usually had to contact the company and chase his money.
As well as collecting rent from tenants and passing it on to landlords, the company was also supposed to manage any maintenance issues that required attention.
But the landlord said this aspect of its work had also become unsatisfactory.
He believes he is owed several thousand dollars in rental income by the company.
A spokesperson for the Real Estate Authority, which is responsible for regulating and licensing the real estate industry, said it did not have jurisdiction over property managers, but was investigating Sharma over possible breaches of his obligations under the Real Estate Agents' Act and the Code of Conduct.
Until recently Sharma was working under the Ray White banner but appears to have parted ways with the agency.
Last week Ray White Chief Executive Carey Smith wrote to landlords who had their properties managed by Sharma's company and said concerns had been raised which were passed on to the Real Estate Authority.
The letter said Sharma was a "previous member of Ray White."
It advised the landlords to instruct their tenants to start paying their rent directly into the landlords' own bank accounts.
David Sharma's profile page on the Ray White website described him as "One of Ray White's leading performers.
"David Sharma is a respected name in real estate and an agent of integrity and experience," it said.
"David's clients rely on him to deliver outstanding results, exceptional service and a rewarding real estate experience."
However that profile page has now been removed from Ray White's website.
Real Estate Authority records show that in 2012 and again in 2014 Sharma had been found guilty on unsatisfactory conduct.
He was censured and order to pay a fine of $750 on both occasions.
The landlord spoken to by interest.co.nz said the fact that Sharma operated under the Ray White banner was a significant factor in choosing his company to manage their properties.
The first report from liquidator Derek Ah Sam of Rodgers Reidy is due on February 26.
Interest.co.nz was unable to contact Sharma for comment.
You can receive all of our property articles automatically by subscribing to our free email Property Newsletter. This will deliver all of our property-related articles, including auction results and interest rate updates, directly to your in-box 3-5 times a week. We don't share your details with third parties and you can unsubscribe at any time. To subscribe just click on this link, scroll down to "Property email newsletter" and enter your email address.