Annual net gain from migration down 1.6% to 70,147 in year to January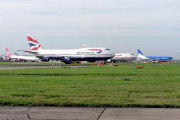 The latest migration figures from Statistics NZ show the annual net gain was 70,147 in the 12 months to the end of January, down 1.6% compared to the year to January 2017.
However the net gain for the month of January 2018 was 8577, up 1.6% compared to January last year.
That suggests the recent trend of a decline in the rate of migration is probably still fairly fragile and it's possible there could be another surge in migration-fuelled population growth.
However the annual growth rate is still extremely high by historical standards, and you only need to go back to 2012 when there was a net loss of 3134 people in the year to January.
That turned to a net gain of just 12 in the the year to January 2013 and then surged upwards to the net gain of 71,305 in 2017.
The biggest source countries for new migrants remain China and Hong Kong, with a net gain of 10,057 in the 12 months to January, although that was down by 8.7% compared to the previous 12 months.
That was followed by India 6707 (-21.7%), the UK 6136 (+2.6%), South Africa 4946 (+9.1%) and the Philippines 4775 (+4.3%).
There was a net gain of just 38 people from Australia in the 12 months to January, down from 1264 a year earlier.
The figures also show a net loss of 993 New Zealand citizens in the 12 months to January and a net gain of 71,140 citizens of other countries.
And Australia continues to attract far more kiwis each year than those that return home from that country, with with 20,362 New Zealand citizens departing long term for Australia in the 12 months to January and 15,231 returning from an extended stay across the ditch.
The biggest group arriving in this country long term were coming here to work, with 46,457 arrivals on work visas in the 12 months to January which was up 9.5% compared to a year earlier, followed by 38,715 NZ and Australian citizens (up 2.2%), 24,144 on student visas (-0.6%), and 15,393 on residency visas (-7.9%).