Harcourts' March sales volumes down 7.5% year-on-year as the summer selling season ended on a quieter note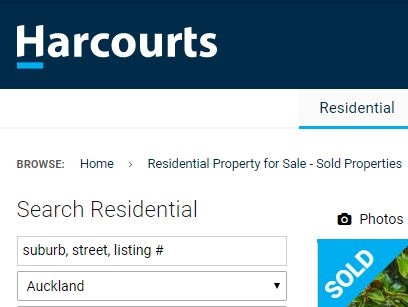 Sales were a bit softer at the country's largest real estate agency in March, while selling prices were more mixed.
Harcourts sold 2170 residential properties throughout the country in March, down 7.5% compared to March last year.
March is traditionally the busiest month of the year for residential real estate and is an important indicator of how buoyant the market is.
Harcourt's sales were down in all regions compared to a year earlier, led by Wellington and lower North Island -10.7%, and followed by the South Island excluding Christchurch  -8.6%, Auckland -7.5%, Christchurch -5.1% and central North Island (which includes Waikato and Bay of Plenty) -1.0%.
While sales were down 7.5% overall for the month, there was an even bigger decline in new listings received by Harcourts, which were down 13.3% across the whole country in March compared to year earlier.
The biggest decline in new listings was in Auckland where they dropped 22.1% compared to a year earlier, followed by central regions -10.5%, Christchurch -9.1%, Wellington and Lower North Island -8.2% and South Island excluding Christchurch -5.0%.
However even with the decline in new listings, the decline in the total number of homes the agency has on its books was modest, falling to 6964 at the end of March, down just 2.6% compared to a year earlier.
Selling prices were a mixed bag, with the average price of all homes sold throughout the country by Harcourts in March coming in at $616,721, almost unchanged from a year earlier.
In Auckland the average selling price was down 1.64% and in Christchurch it was down 7%.
In the central North Island regions the average selling price was up 10%, and in Wellington and the lower North Island it was up 8%. The average price in the South Island excluding Christchurch was also up 8%.
Harcourts' chief executive Chris Kennedy said it was great to see steady activity and price increases in the regions.
"There is always such a lot of focus on Auckland and Christchurch, which were indeed a little quieter than last year in March, but when you look at the country as a whole, there is still plenty of activity from both buyers and sellers," he said.
You can receive all of our property articles automatically by subscribing to our free email Property Newsletter. This will deliver all of our property-related articles, including auction results and interest rate updates, directly to your in-box 3-5 times a week. We don't share your details with third parties and you can unsubscribe at any time. To subscribe just click on this link, scroll down to "Property email newsletter" and enter your email address.