A ground-breaking new report reveals NZ's 'moral panic' on meth contamination in houses has been way overblown & multi millions spent on decontamination was a waste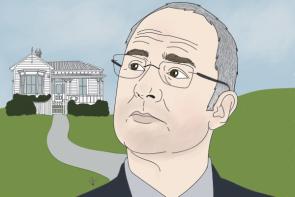 The Government has wasted millions of dollars and hundreds of state homes based on the assumption methamphetamine contamination in houses was a much larger health risk than it is.
A new report by the Prime Minister's Chief Science Advisor has revealed there is no evidence to suggest anyone has ever been harmed by passive exposure to meth.
This is despite Housing New Zealand (HNZ) spending roughly $100 million over the last four years on the testing and decontamination of houses suspected of being contaminated by the drug, with several hundred remaining vacant.
Due to the report's findings, some 240 of those homes are now being made available for accommodation.
"There is no evidence in the medical literature anywhere in the world of anybody being harmed by passive exposure to meth, at any level," the Prime Minister's Chief Science Advisor, Peter Gluckman, told media on Tuesday.
Housing Minister Phil Twyford says for years, there has been a "widely held perception" that even the presence of even low levels of meth in a house is a health risk – Gluckman calls this a "moral panic."
His report – which is the most detailed analysis his office has conducted since its inception nine years ago – proves this perception is a myth.
Currently, if 1.5 milligrams of meth residue per 100 cm2 is found in a house it is recommended to be decontaminated.
But the report recommends that should be increased 10-fold to 15mg and Gluckman says even that level will not have any health impacts.
"There is, theoretically a [health] risk if you got up to levels of 100mg or thereabouts, but that's theoretical. You probably would need levels much higher, in the order of 1000-10,000mg to have a risk."
To put this into perspective, of 1600 homes which HNZ already suspected of meth contamination, just 1% contained traces of 30mg for 100cm2 or more.
"Tests thus far have been pointless, other than if they have detected very high levels," Gluckman says.
The policy implications
Twyford says he has been concerned for a while that significant sums of money have been spent on testing and decontamination of houses that are thought to have been contaminated by meth.
"This report tells us the great majority of that money spent on testing and remuneration was completely unnecessary."
Forensic and scientific testing typically costs between $500-$5000 and remuneration costs for homeowners ranges from $2000-$50,000, he says.
"As well as this, large numbers of homes thought to be contaminated have been demolished or left empty for long periods of time in the middle of a housing crisis."
Twyford says because of the report, HNZ will immediately make 240 homes, which are sitting vacant, available for accommodation.  
The next step for the Government is to work the report's findings into legislation.
"Our intention now, with the Residual Tenancy Number Two Bill that's before Parliament, is to use that bill to set regulations that will set clear and practical guidance for homeowners, landlords and tenants."
He is expecting these to be in place in a year's time.