Proposed changes to the Overseas Investment Act would allow overseas buyers to buy new apartments off the plans or to develop new homes, but they would not be able to buy existing dwellings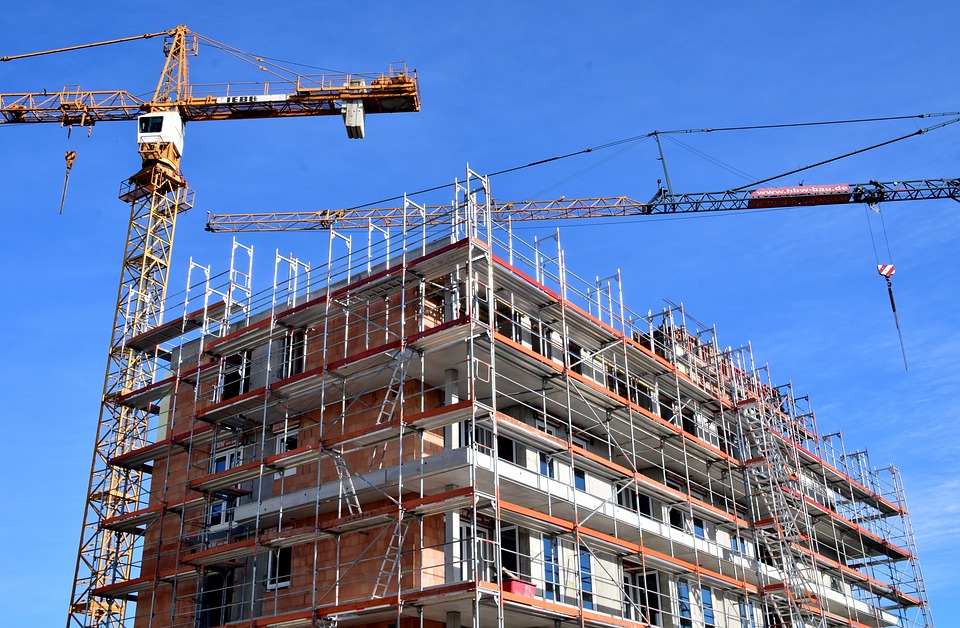 The Government is likely to water down is proposed ban on foreign investors buying New Zealand residential property.
Parliament's Finance and Expenditure Select Committee, which has been considering the changes contained in the Overseas Investment Amendment Bill, has recommended foreign buyers be allowed to buy into larger, multi-unit housing developments such as apartment blocks, although there would still be restrictions on their ability to do so.
Where a new development had a minimum of 20 units, overseas investors would be able to buy units off the plans, and retain them as investment properties once construction was complete. However overseas buyers would not be allowed to occupy these units themselves and there would be restrictions on how many units in a new development could be sold to overseas buyers.
This would likely limit the number of units in a development that could be sold to overseas buyers at 60%, although that figure could be adjusted either up or down by regulation. These changes have been made to make it easier for developers to secure development funding for new housing projects and increase their supply.
Because units purchased by overseas buyers will be investment properties, it should also increase the supply of rental housing.
The Committee has not recommended making any changes to those parts of the Bill that allow overseas buyers to buy residential land as long as they develop housing on it. And they would still have to sell the property once the development was complete. That is to allow overseas developers access to the New Zealand market, which could also increase the supply of new housing.
The committee has also recommended relaxing the rules that define who is classed as an overseas buyer. Originally the Bill proposed restricting the ability to buy residential property to people with permanent residency. But it is now it proposed that the ability to buy residential land be extended to people who hold any type of residency visa.
There is also an exemption for overseas investors buying individual rooms within hotels. These are often sold on individual strata titles and are sometimes classified as residential than than commercial property. Regardless of their classification, overseas buyers would still be able to buy these rooms provided they are leased to the hotel operator. That is to encourage the development of more hotels.
And the Committee has bowed to pressure from the legal profession and recommended dropping a clause that would have required them to certify that the buyer of a property complied with the requirements of the Act. Instead, an intending purchaser of property would merely need to supply their lawyer with a statement saying they complied with the overseas buyer provisions of the Act.
Apart form that, the committee has not recommended any changes to those parts of the Bill that would prevent overseas buyers from buying existing residential properties.
"This law will ensure that the market for our homes is a New Zealand market, not an international one," Associate Finance Minister David Parker said.
"It is also a matter of values.
"We believe that from the most expensive seaside and lakefront properties to the most affordable homes in out towns and cities, New Zealanders should not be outbid by wealthier foreign buyers," he said.
He believed it would have a small impact on house prices.
Earlier this month, Statistics New Zealand reported that almost 20% of houses sold in central Auckland were sold to overseas buyers.
Parker says the effect on prices would be "at the margins" and won't be enough to crash the market.
"Obviously, economically if there is lower demand there will be a slightly reduced effect on price."
But he says house prices in Auckland are more affected by the balance of supply and the cost of new builds.
Under the new regime, overseas investors will be able to invest in new housing, particularly apartments, new rentals, and homes available to purchase under rent-to-own or shared-equity arrangements.
When it comes to the carve-out for apartments, Parker says officials were concerned if they were to be banned from being sold to overseas parties, it would shorten the supply of new housing, particularly in Auckland.
"The advice we had from officials was if we didn't allow investment in apartment buildings, then the whole complex was likely not to proceed."
This would mean there would be fewer purchase choices for New Zealanders, Parker says.
He adds that up to 35% of some apartment buildings historically have been to overseas buyers.
"From the point of view of the developers, that would have changed the economics of some of their developments and made them harder to ban."
The two country's exempted from the overseas buyer restrictions will be Australia and Singapore because of existing bilateral arrangments with those countries.
Parker said the New Zealand and Singapore governments had agreed to meet if there was a big increase in the number of people from Singapore buying residential property here, to discuss the cause of the increase and how to address it.
National Leader Simon Bridges says the announcement is a "case study in bad lawmaking."
"It's going to have a number of perverse effects," he says.
"This is a country that wants to build more houses, this is going to make it difficult, whether it's plans for farms or whether it's housing developments."
With additional reporting by Jason Walls.
You can receive all of our property articles automatically by subscribing to our free email Property Newsletter. This will deliver all of our property-related articles, including auction results and interest rate updates, directly to your in-box 3-5 times a week. We don't share your details with third parties and you can unsubscribe at any time. To subscribe just click on this link, scroll down to "Property email newsletter" and enter your email address.