KiwiBuild could provide a launch pad for some major new competitors in the building industry and that could force costs down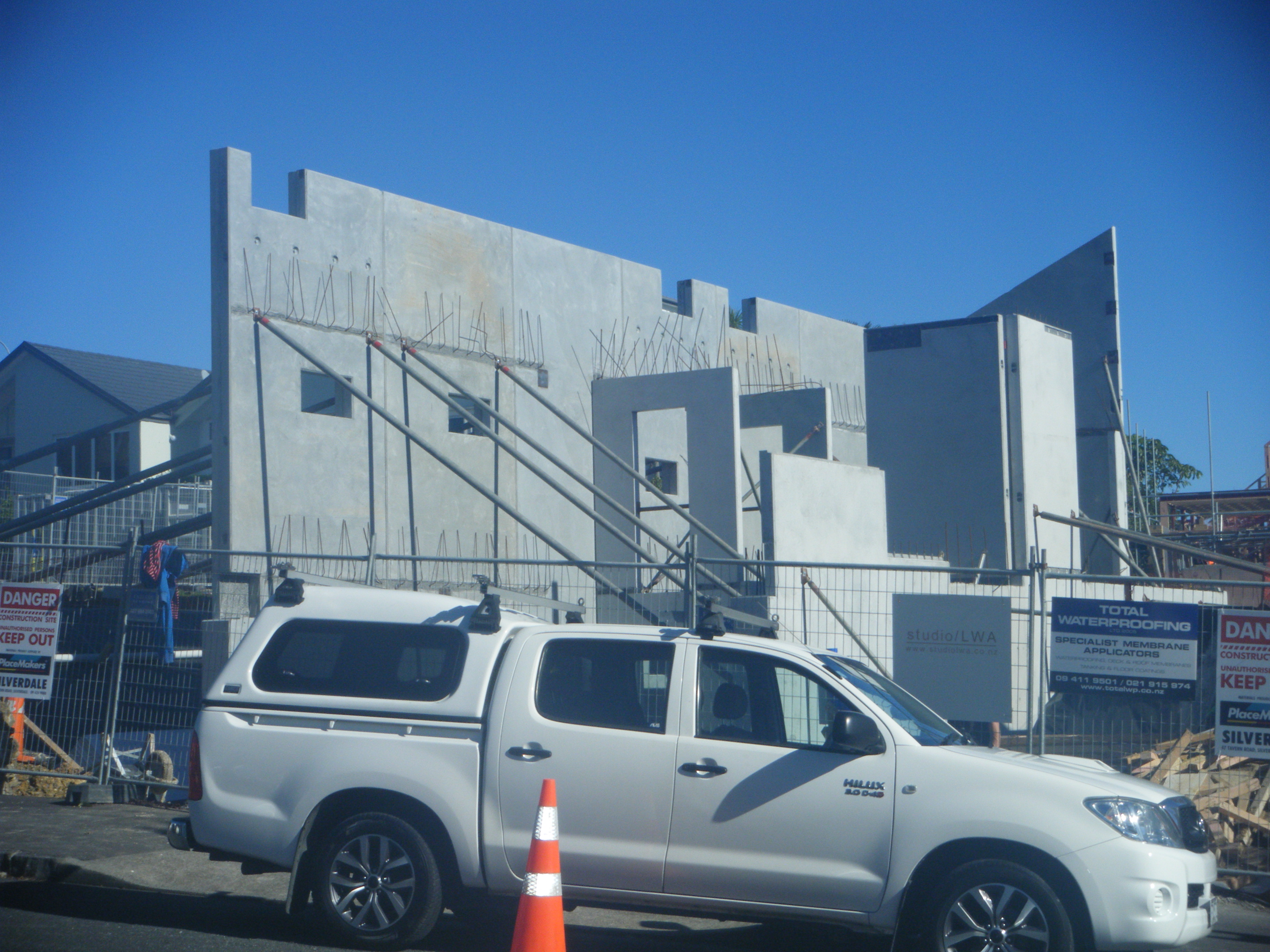 By Greg Ninness
The Government's announcement that it's calling for expressions of interest from companies interested in setting up large scale prefabricated housing factories could herald the start of a major shake-up of New Zealand's construction industry.
The key to the role prefabricated construction could play in the housing market lies in a figure Housing and Urban Development Minister Phil Twyford gave on Newshub Nation last weekend, when he said the international benchmark for prefabricated housing was a build cost of $1200 per square metre.
Based on Statistics NZ's building consent figures, the average value of consents for new standalone houses issued throughout NZ in the first quarter of this year was $2088 per square metre. In Auckland it was $2128 per square metre.
For townhouses and home units it was $2194 per square metre nationally, and $2252 per square metre in Auckland.
If prefabricated homes could be produced for anywhere near the $1200 per square metre that Twyford mentioned, that could potentially bring construction costs down by around 40%.
So it's no wonder the Government is keen to see some major investment in prefabricated construction happening here, when it is committed to providing 100,000 new affordable homes over the next 10 years.
The carrot the Government is dangling to attract the capital and expertise necessary to set up and run a major prefabrication operation is KiwiBuild.
"The Government will invite companies to express their interest in setting up or expanding off-site manufacturing factories to make KiwiBuild homes," Twyford said in his statement announcing the call for expressions of interest.
That clearly ties prefabricated building plans to KiwiBuild and the likelihood is that anyone looking at establishing such a plant would have a substantial KiwiBuild contract signed and sealed before they went ahead and set it up.
Those contracts could potentially be huge.
If they were for 3000 KiwiBuild homes a year for five years, at a target price of $650,000 each, that would be $9.75 billion of building work in the prefabricated building company's construction pipeline.
And KiwiBuild is aimed at being big enough for there to be more than one company getting its hands on a contract that size in return for setting up such a plant.
If such factories were producing 10,000 prefabricated homes a year between them, it would be equivalent to just under a third (31%) of all the new homes consented in this country in the 12 months to the end of April.
If 5000 of them were built in Auckland it would be equivalent to 43% of all the new homes consented in the region over the same period.
And the new plants would not be restricted to building homes for KiwiBuild.
If prefabricated manufacturers could supply KiwiBuild homes at more competitive prices than other building companies they would likely also be in a position to win supply contracts for Housing New Zealand and other social housing providers, and to bid for contracts with third party developers building homes for sale on the open market.
The scale of what could be involved is sufficiently large to cause a major shake-up of the construction industry that could affect both building companies and their suppliers.
Unless they were operating in a niche segment of the market, building companies would probably need to scale up to be able to achieve the sort of efficiencies that would enable them to compete with the prefabrication companies that launched off the KiwiBuild platform.
And building at scale requires access to capital, so it's likely the big companies would get bigger and many of the smaller players could find themselves being priced out of the market and left to wither on the vine.
Timing-wise it's likely to be around the middle of next year before we see ribbons being cut for new prefabrication factories, which roughly coincides with the time that the Government's new Urban Development Authority, which will eventually oversee KiwiBuild, should be up an running.
That could mark a turning of the tide for the building industry, and as we know, when the tide goes out suddenly, it can be a sign that a tsunami's on the way.
You can receive all of our property articles automatically by subscribing to our free email Property Newsletter. This will deliver all of our property-related articles, including auction results and interest rate updates, directly to your in-box 3-5 times a week. We don't share your details with third parties and you can unsubscribe at any time. To subscribe just click on this link, scroll down to "Property email newsletter" and enter your email address.