Government to bulldoze Housing NZ complex in central Auckland to make way for 280 new apartments – 80 of which will be for the homeless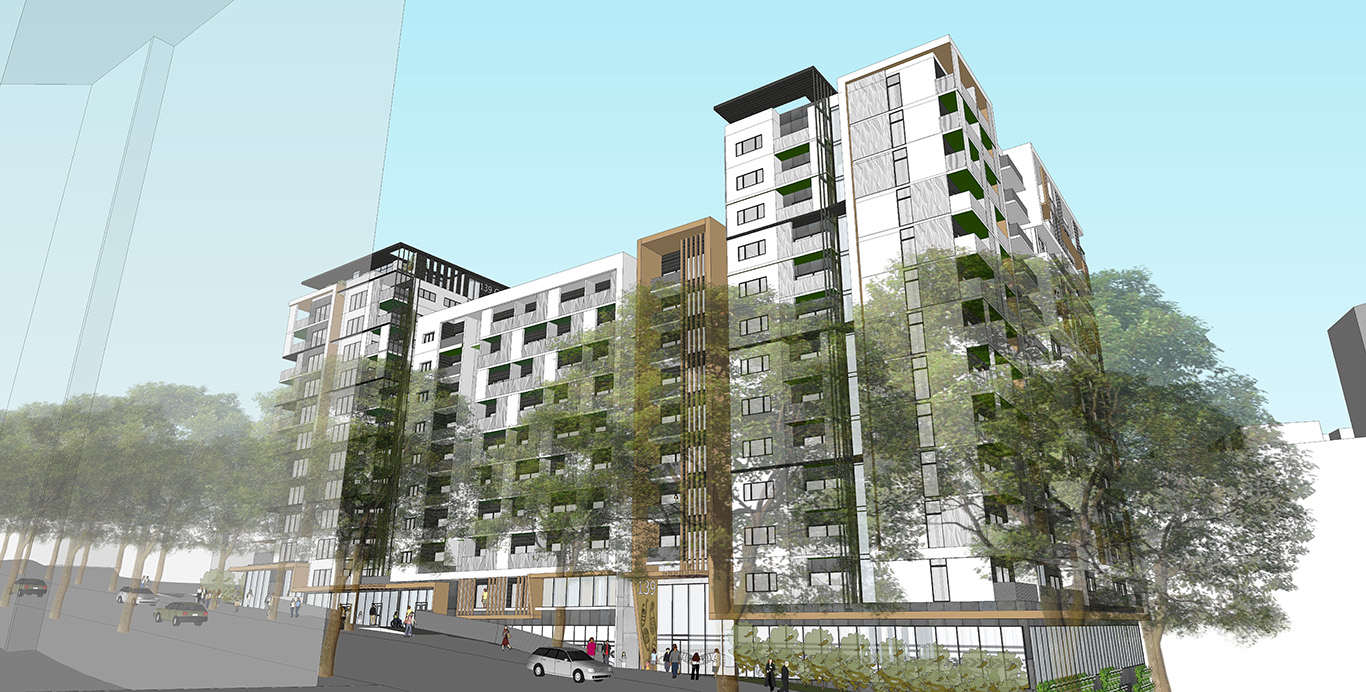 Housing Minister Phil Twyford has unveiled plans to build a new apartment block in Auckland's city centre, with 80 of the 280 units allocated to the homeless.
Housing New Zealand expects the complex to cost at least $100 million, with the exact amount possibly changing as the project unfolds.
The development will replace 87 Housing New Zealand units on Greys Avenue.
Built 60 years ago, Housing New Zealand says the units are nearing the end of their economic life.
The apartment complex will include an on-site wrap-around health and support service centre.
According to Auckland City Mission, there are about 500 people sleeping rough in the city – Twyford says the new development will help support many of these people.
The remaining 200 units will be a mix of state housing and rentals designed for key service workers in the city centre.
The building is estimated to be completed in 2021. Tenants in the current building are being relocated, with this process expected to continue until February next year.
The current Greys Ave building will be demolished in early 2019.
"Having a permanent home gives people the safe and stable environment they need to address factors which have led to their homelessness such as mental health issues and substance abuse," Twyford says.
Housing New Zealand Chief Executive Andrew McKenzie says the complex will be a modern, safe and sustainable development, close to central city amenities.
He says in planning the new site, Housing New Zealand has sought input from more than 50 organisations including NGOs, Government agencies and international experts in supportive housing.
---
Here is how this project compares with the many other large Auckland building projects.