The Government's plans for 10,000 new homes around Mt Roskill could extend significantly into the neighbouring suburbs of Sandringham, Balmoral, Three Kings and Hillsborough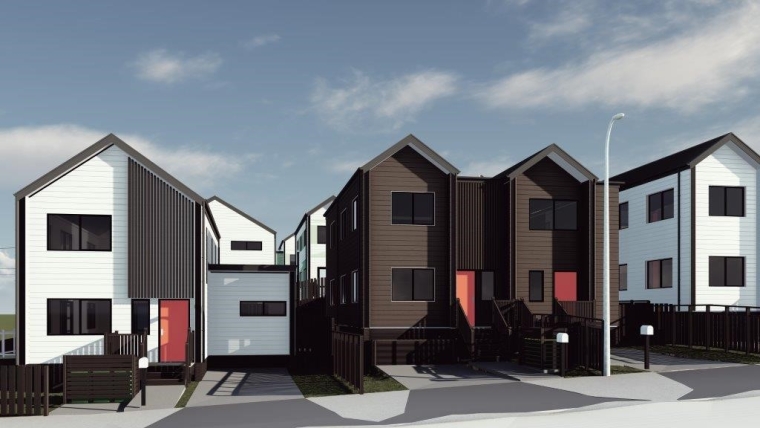 The Government's plans to build 10,000 new homes as part of its Mt Roskill redevelopment in Auckland will almost certainly increase densification and result in more state houses and KiwiBuild homes being built in neighbouring suburbs such as Hillsborough, Three Kings, Balmoral, Sandringham, Wesley and New Windsor.
The Mt Roskill plan involves replacing about 3,000 existing state houses with around 10,000 new homes that will be a mix of state houses, KiwiBuild homes and homes sold on the open market.
Work is already underway to replace about 440 state houses in Roskill South and Owairaka with 1600 new homes comprising 520 new state houses, and 1080 other homes that will be a mix of KiwiBuild properties and homes sold on the open market.
Although the entire project is known as the Mt Roskill development, the remaining 8400 new homes will be developed on land owned by Housing New Zealand which is spread well beyond Mt Roskill, and includes all of the state housing in neighbouring suburbs such as Balmoral and Sandringham to the north, Three Kings and Hillsborough to the east, Waikowhai to the south and Wesley, New Windsor and Owairaka to the west (refer map below).
The 8400 new homes will replace about 2570 existing Housing NZ homes spread throughout those suburbs.
The new homes will be a mix of new state houses, KiwiBuild homes and homes sold onto the open market, although at this stage it is not known how many will be built in each suburb and what the mix of new homes will be in each suburb.
But because the 10,000 new homes to be built overall will replace about 3,000 existing homes, it means on average, 3.2 new homes will be built for every existing state house that's replaced, potentially leading to a significant increase in housing and population density in the affected suburbs.
That could also encourage more private developers to undertake more intensive housing developments in those areas which could have a snowball effect, changing the character of those suburbs over time.
The proposed light rail line between the CBD and the airport bisects the affected suburbs (see map), which could also increase the attractiveness of more intensive developments in the area.
School rolls in the area are also likely to be swollen by an influx of young people in their family forming years attracted by more than 2400 KiwiBuild homes that are planned for the suburbs.
The greater intensification and higher population will also have significant impacts for commercial property owners in the area, such as the St Lukes mall which is located on the outer northern edge of the redevelopment zone, and properties in local shopping centres such as Mt Albert, Sandringham, Balmoral and Three Kings.
However it won't happen overnight.
The entire project is estimated to take 10-15 years to complete.