Buyers were active at the latest Auckland apartment auctions but they were cautious on price and few units were sold under the hammer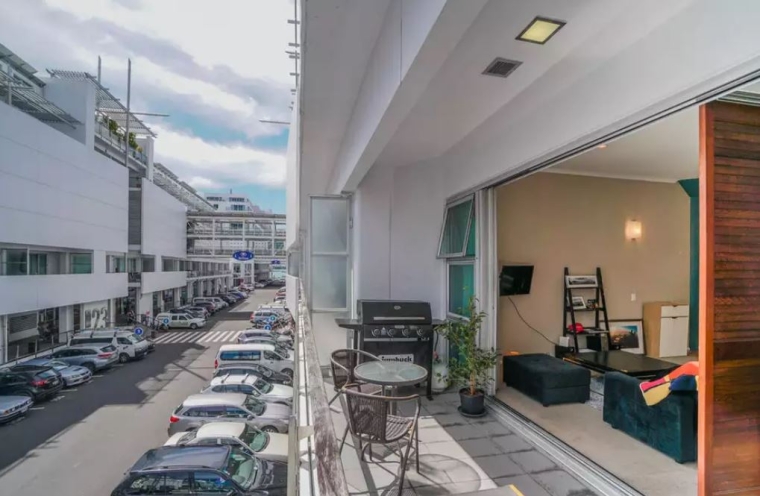 It has been a relatively quiet week in the auction rooms of the main Auckland apartment agencies, with a modest number of properties on offer and buyers remaining cautious on price.
City Sales had two apartments up for grabs, one in The Oaks complex on Hobson Street in the CBD, and the other in the newly completed Skyview apartment building on Scotia Place, just off the top end of Queen St.
The Oaks unit was a 46 square metre apartment with two bedrooms and a balcony and was fully furnished and leased to the hotel.
There were multiple bidders for the property and it sold under the hammer for $281,500.
According to QV.co.nz it had a rating valuation $440,000 and was last sold in 2004 for $314,000.
The Skyview apartment was brand new in a recently completed complex and was a 53 square metre unit with one bedroom and a study and overlooked Myers Park.
There was only one bid of $450,000 for the property and without any competitive bids to take the price higher it was passed in for sale by negotiation.
Ray White City Apartments had five units on offer and they were a real mix that included a leasehold, one bedroom unit on Princes Wharf, a unit with four bedrooms shoehorned into 52 square metres in the Kiwi on Queen building at the top end of Queen St, and an upmarket apartment in Parnell.
There were multiple bidders for four of the properties and some of the bidding was quite spirited. But buyers remained cautious on price and by the end of the auction only one of the units had sold under the hammer -  the leasehold unit on Princes Wharf which went for $123,000, with the rest passed in for sale by negotiation.
The fifth property on offer was an upmarket, 73 square metre, two bedroom/two bathroom apartment with an 11 square metre balcony and a car park in The Ridge complex in St Mary's Bay.
This was a brand new apartment in a recently completed complex. But when there was no opening bid, the auctioneer opened with a vendor bid of $900,000.
But when no further bids were forthcoming it too was passed in.
So although buyers were active they remained cautious and deals were tending to be closed in the negotiations that took place after the auctions rather than on the auction floor.
Details of the properties offered at these and other other auctions and the selling prices achieved for most of those that sold are available on our Residential Auction Results page.
Details of the prices achieved for commercial properties are available on our Commercial Property Sales page.
You can receive all of our property articles automatically by subscribing to our free email Property Newsletter. This will deliver all of our property-related articles, including auction results and interest rate updates, directly to your in-box 3-5 times a week. We don't share your details with third parties and you can unsubscribe at any time. To subscribe just click on this link, scroll down to "Property email newsletter" and enter your email address.