The auction sales rate is slightly lower for properties in Auckland than the rest of the country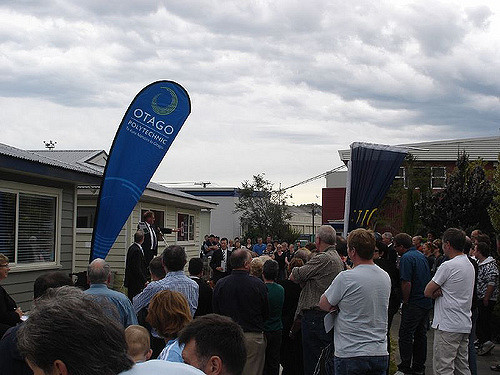 Sales were achieved on just over a third of the nationwide properties offered at auctions monitored by interest.co.nz last week (10-16 November).
We monitored the auctions of 301 residential properties last week and sales were achieved on 104 of them (35%).
We were able to match selling prices with the rating valuations (RVs) on 87 of the properties that sold, and this showed 64 sold for more than their RV, 22 sold for less than their RV and one sold for the same as its RV.
Auckland continues to dominate the auction market. We monitored 222 auctions within the region with sales achieved on 67 of those properties, giving a sales clearance rate of 30% for Auckland, just below the national average.
We were able to match up selling prices with RVs on 50 of the Auckland sales and of those, 33 sold for more than their RV, 16 sold for less than their RV and one was equal to its RV.
Overall this suggests the housing market remains relatively steady, although with plenty of listings available buyers are being very picky.
That means auctioneers and sales people often have their work cut out for them getting properties across the line at auctions.
It also means auctions are tending to take longer, with auctioneers often delaying dropping the hammer while negotiations take place between the highest bidder and the vendor, to try and secure a sale under the hammer.
Often the difference between the price buyers are prepared to pay and the price vendors are prepared to accept is just a few thousand dollars, so it is not uncommon for properties to be passed in and then sold shortly afterwards as post sale negotiations get down to the nitty gritty.
However in the current market properties that are not up to scratch are likely to be quite strongly discounted by buyers.
Details of the individual properties offered at auction monitored by interest.co.nz are available on our Residential Auction Results page.
You can receive all of our property articles automatically by subscribing to our free email Property Newsletter. This will deliver all of our property-related articles, including auction results and interest rate updates, directly to your in-box 3-5 times a week. We don't share your details with third parties and you can unsubscribe at any time. To subscribe just click on this link, scroll down to "Property email newsletter" and enter your email address.