Twyford says National-drafted legislation to strengthen the management of apartments and townhouses isn't a priority for the Government at the moment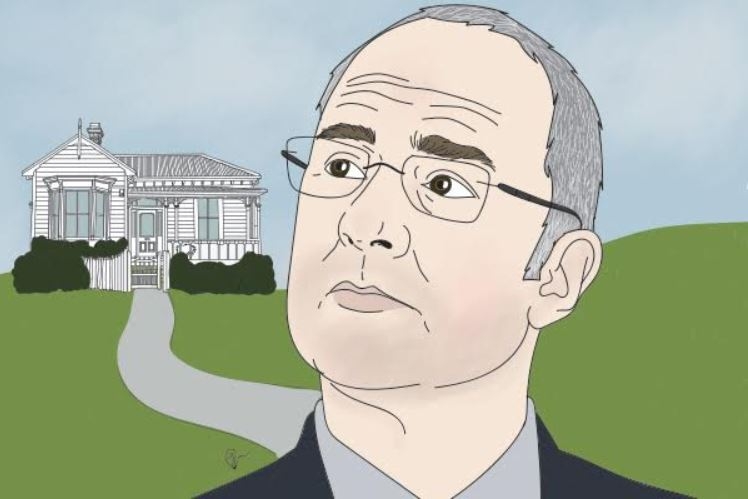 Housing and Urban Development Minister Phil Twyford has said thanks, but no thanks to National, which had hoped he'd progress legislation it had drafted to strengthen the management of apartments and townhouses.
National's Housing spokesperson Judith Collins and Auckland Central MP Nikki Kaye last month gave Twyford a copy of their Unit Titles (Strengthening Body Corporate Governance and Other Matters) Amendment Bill.
At the time Twyford told interest.co.nz he was willing to work with the pair on it.
However, having taken some time to look at the Bill, he says it requires "substantial amendments" and isn't a priority for the Government at the moment.
While he suggests, in a letter to Collins and Kaye, that they submit the draft legislation as a Members' Bill, he isn't walking away from the issue entirely. 
Twyford says he still plans to progress the results of the Unit Titles Act Review "in due course when priorities and resources permit".
Kaye and Collins in 2016 consulted with the public during their "Better Body Corporates" campaign. This work fed into a Ministry of Business, Innovation and Employment discussion document that looked at issues around transparency, long-term maintenance plans and the role of body corporate managers.
It saw Kaye and Collins draft a Bill to:
Improve the information disclosure regime to prospective buyers of units
Strengthen the governance arrangements in relation to the body corporate, the entity responsible for the management and operation of a unit title complex (owner)
Increase the professionalism and standards of body corporate managers
Ensure planning and funding of long-term maintenance projects is adequate and proportionate to the size of the complex concerned.
Collins says: "National has worked alongside property and legal experts for several years to pull together more than 20 pages of legislation. The issues stated by the Minister could have been raised in Select Committee. The reality is no Bill goes to Select Committee in a perfect form."
This is the feedback Twyford has provided on the Bill: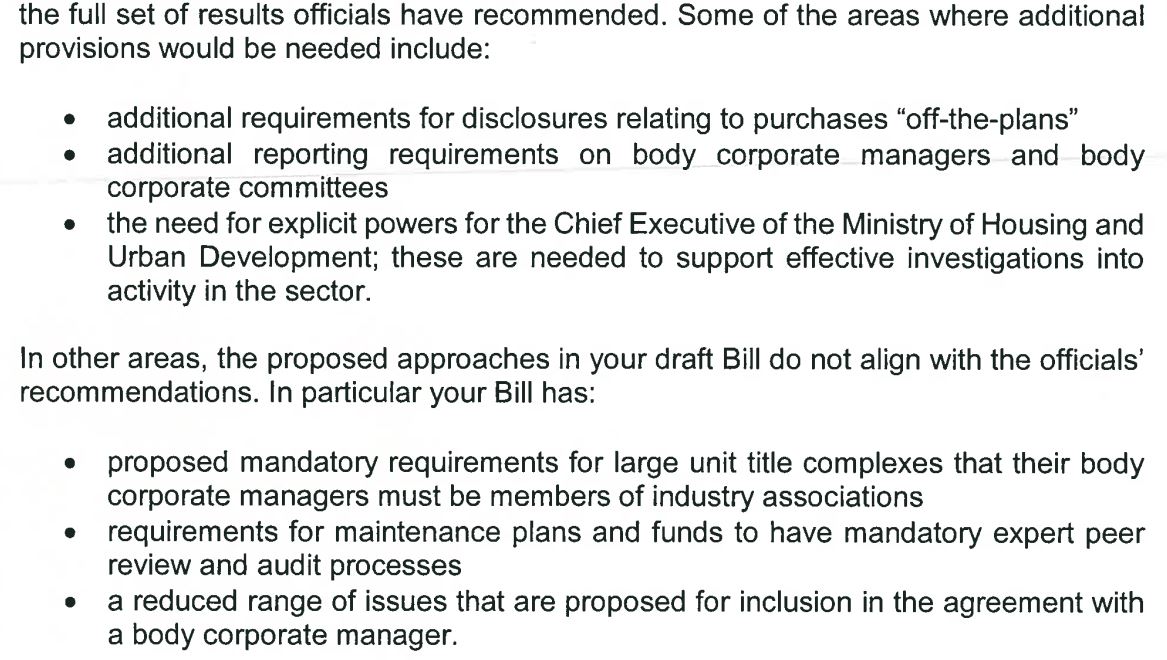 Collins says: "It is very clear this isn't about the detail of the Bill, the Minister is more interested in playing politics and stalling a National Party piece of legislation than ensuring homeowners don't end up with defective buildings, in disputes and with substandard information about what they are buying into…
"Some estimates have the apartment sector alone worth more than $50 billion. Underinvestment and inadequate long term maintenance plans can result in large unexpected bills for homeowners if defects occur and increases in body corporate fees."
National plans to lodge its Bill as a Private Members Bill in Collins' name.