Sales rate of 63% at Bayleys' latest Auckland auctions and 67% at the Tauranga auction - Hahei beach house sells for $4.05m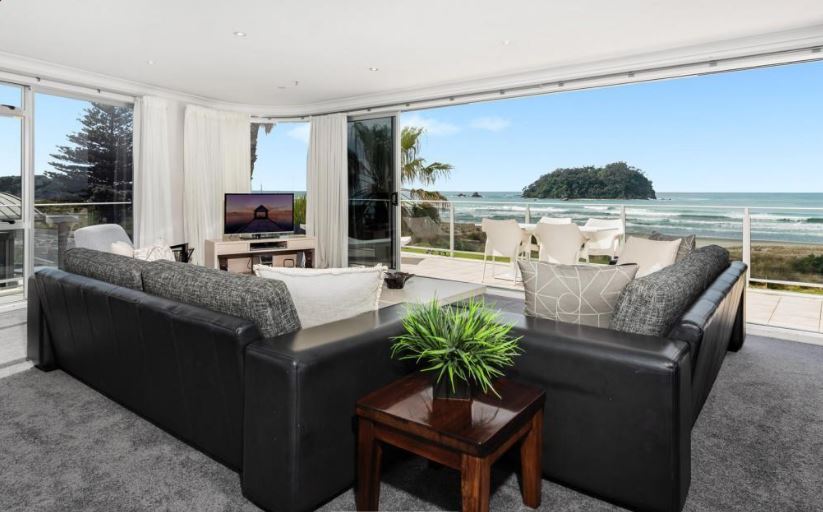 Bayleys Real Estate had an overall sales rate of 40% at its residential property auctions last week.
The agency took 47 residential properties to auction in Auckland, Hamilton, Matamata and Tauranga and achieved sales on 19 of them, with most of the remainder being passed in for sale by negotiation.
At the Auckland auctions, 27 properties were offered and sales were achieved on 17, giving a clearance rate of 63%.
Prices at the Auckland auction ranged from $950,000 for a three bedroom villa in Onehunga to $4.05 million for a contemporary waterfront house at Hahei on the Coromandel.
And sales were especially good at the Tauranga and Matamata auctions, with both of the houses offered at the Matamata auction selling, while a lifestyle block on the outskirts of town was passed in, and at Bayleys' Tauranga auction six of the nine properties offered were sold.
Sales were slower at the Hamilton auction with just one of the seven properties offered changing hands, while sales were achieved on two of the six farm properties that were offered at the same auction.
Details and selling prices of the residential properties offered at the above auctions are available on our Residential Auction Results page, while details and prices of the farm properties that sold are available on our Rural/Farm Property Sales page.
You can receive all of our property articles automatically by subscribing to our free email Property Newsletter. This will deliver all of our property-related articles, including auction results and interest rate updates, directly to your in-box 3-5 times a week. We don't share your details with third parties and you can unsubscribe at any time. To subscribe just click on this link, scroll down to "Property email newsletter" and enter your email address.