The Labour-Greens confidence & supply agreement promotes 'progressive' housing ownership models. So will the Government roll out a shared equity scheme?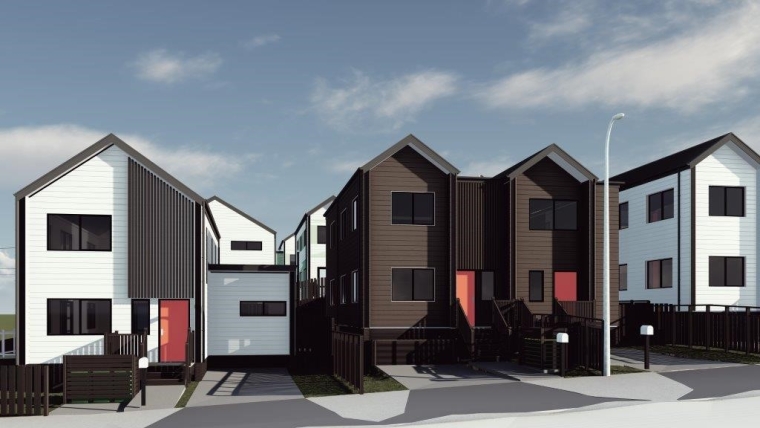 The government's flagship KiwiBuild scheme will no doubt be in the headlines this year, with its progress or lack of progress, scrutinised constantly.
Last year the Salvation Army released its report Beyond Renting, which looked at the New Zealand housing market and some of the various options the Government has to address the ongoing housing affordability crisis.
The report's author, Salvation Army social policy analyst Alan Johnson, called for the Government to introduce a shared equity scheme to help first home buyers enter the market.   
"Extended home ownership subsidy programmes - perhaps through well-funded equity share schemes - will extend the reach of KiwiBuild and, if it is of sufficient scale, unleash private sector development to cater for a market that to date has not existed. Indeed, the Government should focus more on supporting modest income households (earning around the median household income not twice it) to achieve home ownership through subsidy programmes rather than facilitating small-scale residential developments and balloting off houses."
In the report Johnson said without a subsidised shared equity scheme KiwiBuild will be just another form of middle-class welfare and will continue the gentrification of state housing areas such as Tamaki which began under the previous government.
"The unwillingness of government to include a generous subsidy programme into its KiwiBuild programme will mean that it is only accessible to wealthier middle-class households who most likely could have accessed home ownership through the market."
Shared equity housing has been used widely in Australia as a means to allow lower income earners a chance to buy a home. State government's across the Tasman have commonly used a shared equity model whereby a homeowner takes out a loan for the majority of the property's value (typically 70% or more) and the equity partner, e.g. the government then provides the remaining 30% share.
The homeowner can decide to buy back the remaining share or, if the home is sold at a later date, pay back the remaining equity to the partner. But in some cases the capital gain on the property may be limited in a bid to improve affordability in the housing market.
Greens pushing for a shared equity scheme
Under the confidence and supply agreement between the Greens and Labour, both parties agreed to develop a rent-to-own scheme, or a similar progressive ownership model, as part of the KiwiBuild programme.
Despite comments from minister for housing and urban development Phil Twyford last year that the Government was looking at the feasibility of shared equity housing, no details have been officially announced to date. Twyford has yet to respond to interest.co.nz questions for this article.
But Green Party housing spokesperson Marama Davidson says the Government has to develop a shared equity scheme and a rent-to-own scheme for those who can't afford a deposit for a house.
"These are a crucial part of fixing our housing crisis. Thousands of families are unable to save a deposit because of high rents, and have been squeezed off the property market with no hope of ever owning their home," she says.
"A government-backed progressive home ownership scheme including both shared equity and rent-to-own would help lift home ownership rates, and would ensure more people reach retirement with the security of owning their homes."
Davidson says this may include the Government working in partnership with the not-for-profit sector and iwi to deliver affordable housing.
"KiwiBuild is about the Government stepping in and supplying modern, warm, energy-efficient homes in well-planned communities near public transport connections. However, KiwiBuild will only be a success if it serves the needs of all income levels and actively contributes to a more equal society. The Green Party is committed to ensuring that every single New Zealander has a warm, dry, secure home to live in. We are committed to flourishing communities."
"This means we need targeted support in the form of shared equity and a rent-to-own scheme as well as increasing the numbers of state houses and improving rental standards."
Not a panacea
Arthur Grimes is a senior fellow at the Motu economic research institute and adjunct professor of economics at Victoria University. He says shared equity housing isn't a panacea.
"It all depends on what the Government's trying to achieve. But shared equity just changes who gets a house, not how many get a house," Grimes says. "The fundamental problems we have is there isn't enough houses and not enough people to build them."
He says if the Government does go down the path of a shared equity scheme the devil will be in the details.
"The Government will need to say what it wants to achieve with it. If the Government is trying help certain groups it will have the desired effect, it will affect who gets them."
But Grimes says if the Government's goal is to make housing more affordable they will have to build more of them and major housing projects take time.
"They need to be mass produced and that's what they're going to have to work on. I think this government and the last government had the right intentions. But housing takes years to build and they've been naïve in terms of the amount of time involved in housing developments."