Sales rates ranged from 21% to 47% at Barfoot & Thompson's main auctions last week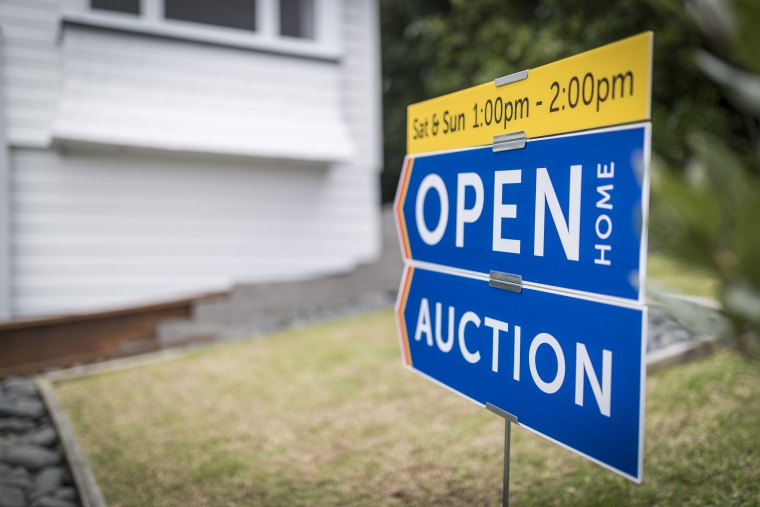 The overall sales rate was almost exactly a third at Barfoot & Thompson's auctions last week.
The agency marketed 190 residential properties for sale by auction last week and achieved sales on 65, giving an overall clearance rate of 34%.
Most of those were sold under the hammer although some were sold prior to auction day and some were also sold in the negotiations immediately after the auction.
However, it appears likely that as many again will be sold by negotiation over the next few weeks.
In Barfoot & Thompson's latest monthly sales report, the agency's managing director Peter Thompson said about two thirds of properties marketed for sale in January and February had eventually been sold.
That suggests that around a third are selling either under the hammer or in negotiations immediately before or after the auction, with around half of those that are passed in selling by negotiation over the next few days or weeks.
At Barfoot's auctions last week the highest sales rate was for the properties sold on-site (47%), while the lowest sales rate (apart from a minor auction at Kerikeri) was 21% on the North Shore (see table below).
The results for individual properties are available on our Residential Auction Results page.
You can receive all of our property articles automatically by subscribing to our free email Property Newsletter. This will deliver all of our property-related articles, including auction results and interest rate updates, directly to your in-box 3-5 times a week. We don't share your details with third parties and you can unsubscribe at any time. To subscribe just click on this link, scroll down to "Property email newsletter" and enter your email address.
Barfoot & Thompson Auction Results 25 Feb - 3 March 2019

| | | | | | |
| --- | --- | --- | --- | --- | --- |
| Date | Venue | Sold | Not Sold | Total | % Sold |
| 25 Feb - 3 March | On-site | 6 | 7 | 13 | 47% |
| 26 February | Manukau | 13 | 23 | 36 | 36% |
| 26 February | Shortland St, CBD. | 5 | 8 | 13 | 38% |
| 27 February | Mortgagee/Court Sales | 1 | 2 | 3 | 33% |
| 27 February | Shortland St, CBD. | 15 | 25 | 40 | 38% |
| 27 February | Pukekohe | 2 | 4 | 6 | 33% |
| 28 February | North Shore | 8 | 30 | 38 | 21% |
| 28 February | Kerikeri | 0 | 2 | 2 | 0 |
| 28 February | Shortland St, CBD. | 8 | 15 | 23 | 35% |
| 1 March | Shortland St, CBD. | 7 | 9 | 16 | 44% |
| Total | All venues | 65 | 125 | 190 | 34% |