Even when bidding was competitive at the latest apartment auctions, selling prices were below the rating valuations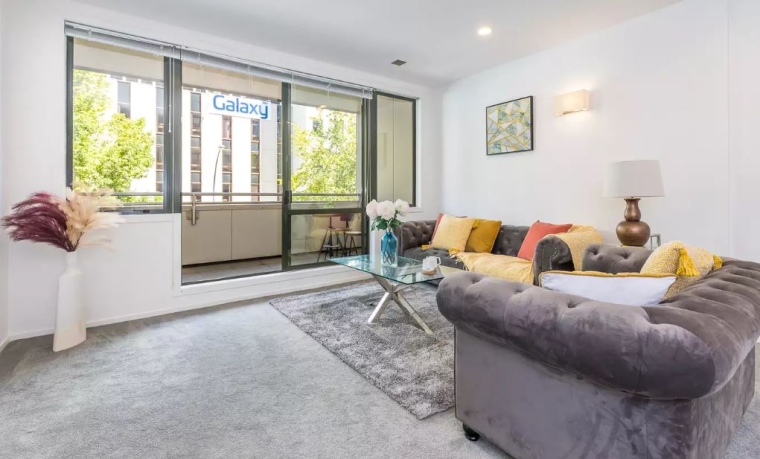 It was tough going for everyone concerned at this week's main Auckland apartment auctions, with buyers playing hardball and vendors having to grit their teeth and bear it.
At City Sales' auction on March 13, four apartments were on the block, offering a reasonable selection in terms of size and style.
They included a one bedroom unit in the upmarket Connaught building near the High Court, a large three bedroom unit on a leasehold title in Parnell, a medium sized unit in a complex in Epsom and a smaller two bedroom unit near the university.
But only one of the units attracted any bids, a 38 square metre, two bedroom unit in the 96 on Symonds building in the university precinct.
Several bidders were keen on this property and bidding was quite competitive and it was sold under the hammer for $362,500.
But that was well down on its 2017 rating valuation of $400,000, although the vendor was still in the money because according to QV.co.nz it had been purchased for $292,000 in 2005.
Even so, that was only a 24% increase in price after 14 years, before allowing for selling costs. 
The remaining three properties didn't attract any bids apart from an opening bid on one that was made by the auctioneer on behalf of the vendor, and all three were passed in.
At Ray White City Apartments, three apartments had been scheduled for auction but only two were offered on the day, a 98 square metre, two bedroom/two bathroom unit with a car park in the upmarket Wakefield building at the bottom of Wakefield St in the CBD, and a 36 square metre, two bedroom, furnished unit in the Aura building on Cook St.
There were two bidders for the Wakefield unit and their bidding was quite spirited until the unit was sold under the hammer for $740,000.
However according to QV.co.nz the unit had a 2017 rating valuation of $770,000 and had been purchased in May 2017 for $805,000, giving the vendor a loss of $65,000 (-8.1%)  plus selling costs after two years..
There were two similar themes at both auctions:
While it is not unusual for properties to be passed in at auction, it is unusual for all of the unsold properties to be passed in with no bids, and
Even when there is competitive bidding on a property, it can still sell for significantly less than the price the vendor was anticipating. Buyers are prepared to go to a certain level but are not prepared to budge once they hit that level and would rather drop out of the race than pat too much.
So if vendors are not prepared to be realistic on price, they could be facing a rude shock on auction day, with buyers prepared to walk away from a property rather than pay what they see as an over-inflated price.