Harcourts February sales were lower in the upper North Island but more buoyant elsewhere and particularly strong in Wellington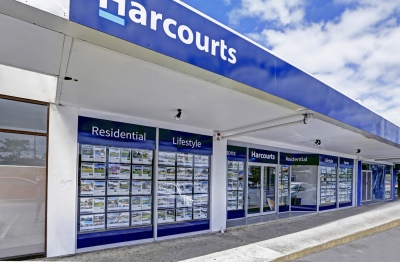 Harcourts' sales in the upper North Island were well down in February compared to a year ago, but sales in the rest of the country were up.
The biggest decline was in the  agency's upper and central North Island sales district which includes the Waikato and Bay of Plenty where sales were down 12.6% on a year ago, followed by Auckland where sales were down 6.5% on February last year.
Sales were more buoyant in the rest of the country, led by the Wellington region where February's sales were up 7.0% on a year earlier, followed by Christchurch +6.3% and the rest of the South Island (excluding Christchurch) +2.0%.
Overall, Harcourts sold 1784 residential properties in February, which was down 2.9% compared to February last year.
There was an  even bigger drop in new listings which were down 10.3% in February compared to February last year, while the total inventory of properties on Harcourts books was down 7.0% compared to a year ago.
That suggests two things; that March may also be relatively quiet in terms of the number of sales made compared to a year ago, while the decline in inventory suggests that even with the drop in sales numbers, there is no sign of a glut in unsold properties developing.
That is probably one reason why average prices held up reasonably well in February.
Nationally, Harcourts' average price increased from $568,391 in January to $598,970 in February, although that figure made up for recent price weakness and the agency's national average price is now only 2.4% higher than it was a year ago.
Even in Auckland, where a variety of indicators suggest the housing market is weakest, Harcourt's inventory in February was down 11.7% compared to the same month a year ago, while the average selling price increased from $840,825 in January to $906,944 in February and ended up 1.6% higher than it was a year ago.
Wellington also had a substantial price gain, with the average selling price increasing from $523,099 in January to $567,875 in February, putting it up a whopping 26.5% compared to year ago.
Christchurch went against the trend, with the average price dropping from $564,876 in January to $540,459 in February, putting it down 2.8% compared to a year ago.
You can receive all of our property articles automatically by subscribing to our free email Property Newsletter. This will deliver all of our property-related articles, including auction results and interest rate updates, directly to your in-box 3-5 times a week. We don't share your details with third parties and you can unsubscribe at any time. To subscribe just click on this link, scroll down to "Property email newsletter" and enter your email address.