Investment Property Snapshot: Commercial properties are available at similar prices to residential properties, but the returns are usually higher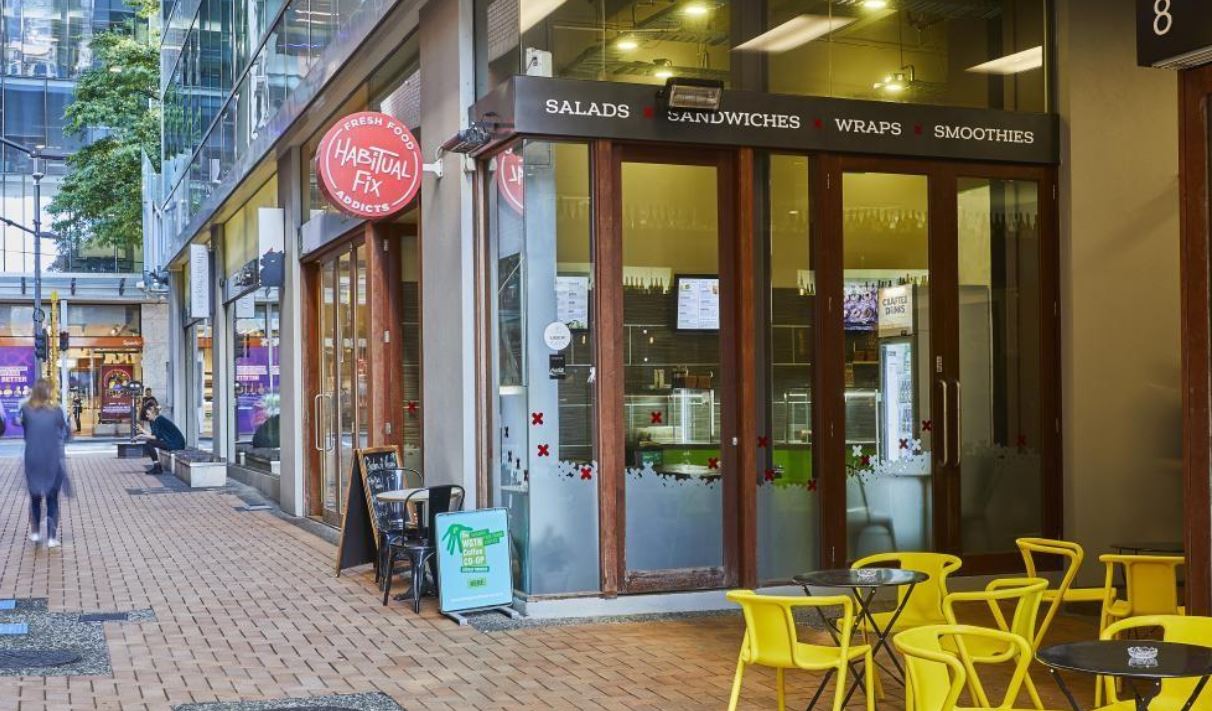 Investment Property Snapshot
What: Commercial properties in Auckland and Wellington
Where: Albany & Wellington CBD
Prices: $734,500 & $715,000
Net rental yields: 6.13% and 6.82%
Commercial property remains a viable alternative to residential property investments, with some commercial properties selling at prices that are comparable with many residential properties, although the commercial units generally provide better rental returns than their residential counterparts.
The latest commercial sales results reported by Bayleys Real Estate included a retail premises located at 14 Chews Lane in Wellington's CBD which sold for $715,000, and an office unit at Albany on Auckland's North Shore that fetched $734,500.
The Chews Lane property (upper images at right) was a 50 square metre corner unit that was leased to a food outlet operator for $48,823 (plus GST) a year, with 3% annual rent increases with the additional benefit of a personal guarantee.
Commercial properties have an advantage over residential properties in that outgoings such as rates and insurance are generally paid by the tenant, whereas with residential properties these are usually the responsibility of the landlord.
That meant the rent on the Chews Lane property provided its new owner with a net rental yield of 6.82%.
The sale was handled by Bayleys agent James Higgie who said there was good interest in the property from novice commercial property investors, several of whom already owned residential property portfolios but were looking to diversify into commercial.
They were attracted by the property's affordable price, its good location, the fact it had a 100% NBS seismic rating, and was an uncomplicated property with a single tenant.
Affordable commercial alternatives to residential investment properties can also be found in Auckland, where Bayleys recently sold a 155 square metre office unit in the Albany commercial precinct on the North Shore (lower images at right).
The property came with five on-site car parks and was rented at $45,000 (plus GST) a year plus outgoings, which would have provided the new owner with a net rental yield of 6.13%.
However Tonia Robertson, the Bayleys agent who marketed the property with her colleague Caroline McNaught, said the tenant's lease expired during the marketing campaign, although the tenant was prepared to renew the lease at a higher rent for another three years.
But that meant the property was of interest to owner-occupiers as well as investors, and although a mix of experienced and novice investors were interested in the property, in the end it was bought by a couple as premises for their own business.
This was also their first commercial property investment.
Details of these and other commercial properties which have recently sold are available on our Commercial Property Sales page.
You can receive all of our property articles automatically by subscribing to our free email Property Newsletter. This will deliver all of our property-related articles, including auction results and interest rate updates, directly to your in-box 3-5 times a week. We don't share your details with third parties and you can unsubscribe at any time. To subscribe just click on this link, scroll down to "Property email newsletter" and enter your email address.