Sales were achieved on a third of the properties at the latest auctions but prices were weaker in Auckland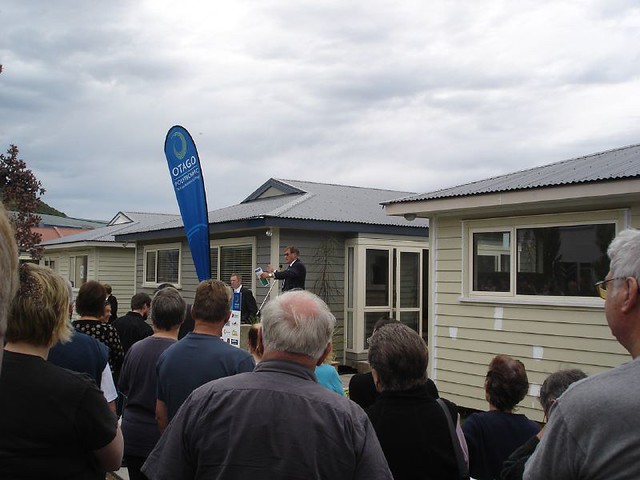 A third of the homes found new owners at the auctions monitored by interest.co.nz in the first week of May.
The auctions of 237 residential properties around the country were monitored by interest.co.nz during the week of April 29 to May 5, with sales being achieved on 81 (34%) of them.
That includes those sold under the hammer and a few that were sold immediately prior to or after their auction.
The rest were mostly passed in for sale by negotiation, which would make them available to conditional buyers.
Where the selling price could be matched with the property's Rating Valuation (RV), 41% sold for more than their RV and 59% sold for less.
In the Auckland market, which dominates auction activity, the sales rate was slightly lower than the national average at just under a third (31%).
Prices also continue to be slightly softer in Auckland, with 37% of properties that sold selling for more than their RV and 63% selling for less.
Residential real estate sales usually pick up in May, after April which is usually a quieter month due to the school holidays and Anzac Day and Easter breaks, although it is too early to tell May is following that pattern this year.
It will also be interesting to see what, if any, effect this week's decision by the Reserve Bank to cut the OCR, which caused an immediate fall in mortgage interest rates, has on the market.
Details of individual properties offered at auction are available on our Residential Auction Results page.
Investors keen on commercial property should check out our Commercial Property Sales page.
The comment stream on this story is now closed.
You can receive all of our property articles automatically by subscribing to our free email Property Newsletter. This will deliver all of our property-related articles, including auction results and interest rate updates, directly to your in-box 3-5 times a week. We don't share your details with third parties and you can unsubscribe at any time. To subscribe just click on this link, scroll down to "Property email newsletter" and enter your email address.