Prices on leasehold units have fallen so much they are now providing exceptional returns for investors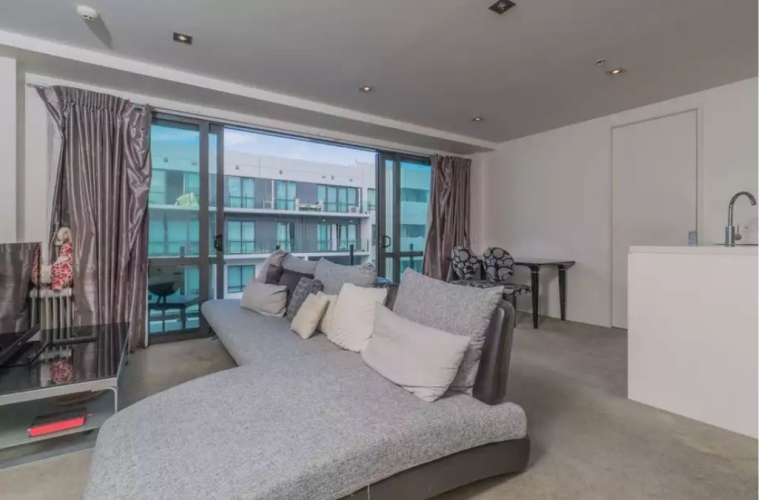 Leasehold apartments are finding favour with property investors again, and if they need repairs for weathertightness or other structural issues, then even better.
At the latest Ray White City Apartments Auction in Auckland, a two bedroom apartment on a leasehold title that was in need of remediation work to repair weathertightness and other structural issues, easily attracted the most competitive bidding of the day and was the only unit at the auction to sell under the hammer.
And those bidders weren't mugs, they were seasoned investors who knew what they were doing. The reason these types of apartments are proving so popular is all in the numbers. The apartment auctioned by Ray White was a 61 square metre unit with two bedrooms, two bathrooms, a balcony and a car park in the Docks complex which fronts onto Quay Street in Auckland's CBD.
According to QV.co.nz, the unit was originally purchased for $535,000 in 2006 when the building was new. At that time most property buyers had a very poor understanding of how leasehold titles worked and the effect that type of ownership structure could have on a property's value. So it was not uncommon for leasehold properties to sell at prices that were probably much too close to their freehold value.
By the time the property was resold in 2010, there was a better understanding of how leasehold worked, and it fetched 225,000. Then it was resold again in 2014 for $219,900. But that was before the weathertightness and other structural issues requiring remediation work were discovered.
According to Ray White City Apartments agent Dominic Worthington who handled the latest sale of the unit, the Docks complex has concrete slab construction, but needs resealing in some places and the balconies need repairs to their steel frames. He estimated the repair bill for that work might end up being an average of about $50,000 per unit.
When the unit was offered at auction on May 16 there was quite competitive bidding for it and it sold (fully furnished) under the hammer for $152,000. That's less than a third of its original purchase price. If the cost of the remediation work is treated as a capital cost, the total capital outlay for the unit would be $202,000. The current Rating Valuation for the unit (assessed on a freehold basis) is $650,000.
Worthington said the buyer was an investor who intends to keep it as a long term rental. It's currently rented at $680 a week, providing gross rental income of $35,360 a year, before allowing for any vacancy or changes in rent, which on the purchase price of $152,000 gives a gross rental yield of 23.3%.
If you factor in another $50,000 for remediation work it brings the net yield down to 17.5%. Out of that you'd need to deduct rates of $1768.83 a year, the Body Corporate levy of $5132.91, and ground rent of $8893.09. There will probably also be a few other minor expenses, so all up you are probably looking at total outgoings of about $16,000 a year. That would leave net rental income of around $19,565.17 a year, which at the total capital outlay of $202,000 including the allowance for the remediation work, would provide a net rental yield of 9.7%.
Housing prices in Auckland having been flat for at least two years and capital gains are becoming as scarce as hen's teeth, meaning investors are increasingly having to focus on yield. According to interest.co.nz's Rental Yield Indicator, at current prices, three bedroom houses in popular rental suburbs of Auckland would likely provide gross rental yields in the 3.4% to 5.1% range. Compared to that, a net yield of 9.6% is certainly very attractive. However you would still need nerves of steel to make such a purchase.
The ground rent on the Docks apartment is reviewed on a seven year cycle and it was last up for review late last year. However the new ground rent is yet to be fixed, and considering what has happened to the property market over the seven years from 2011 to 2018, the increase in ground rent could be substantial once it's finalised, which could reduce the yield on the apartment considerably.
The details of individual properties offered at auctions monitored by interest.co.nz and the results achieved, are available on our Residential Auction Results page.
The comment stream on this story is now closed.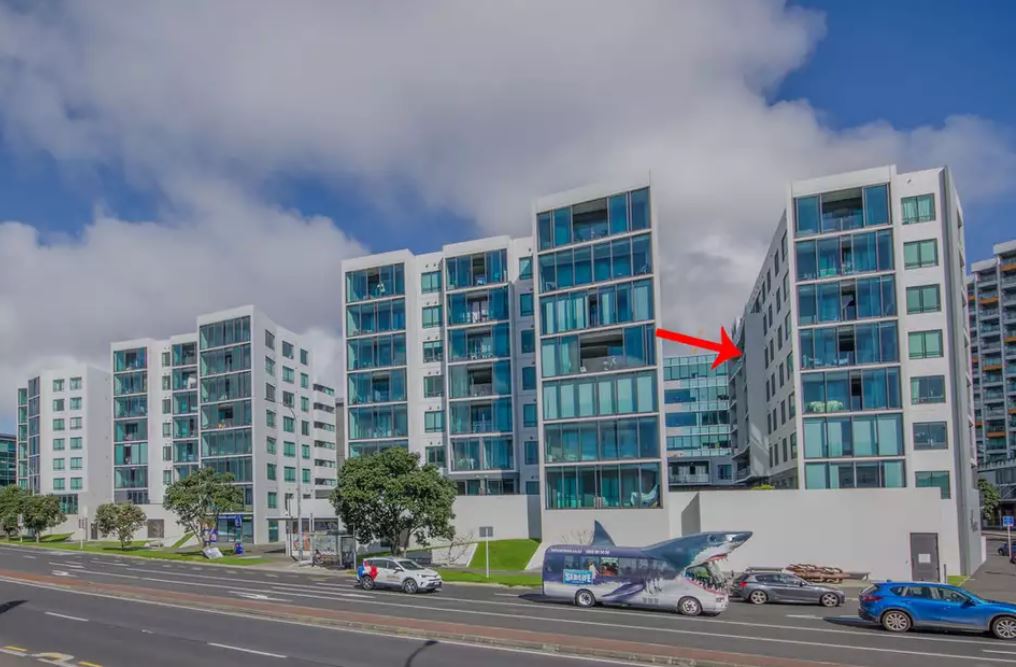 Above: The Docks complex on Quay St.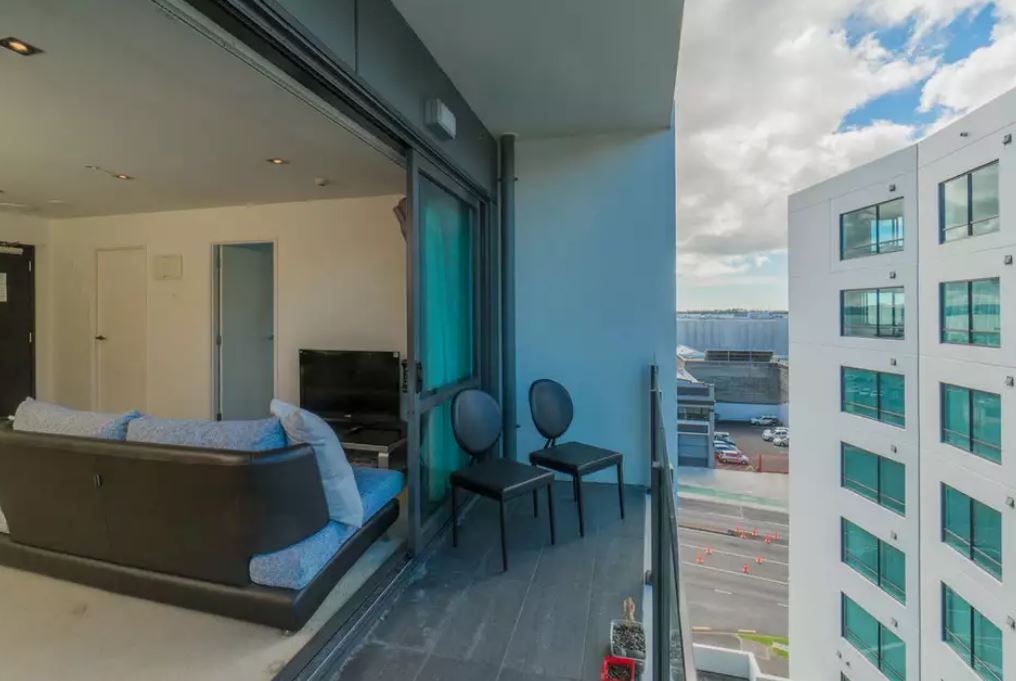 Above. The view from the balcony of The Docks apartment that sold for $152,000.