Government takes heavy-handed approach, requiring councils to transfer ownership of their water assets to four new water entities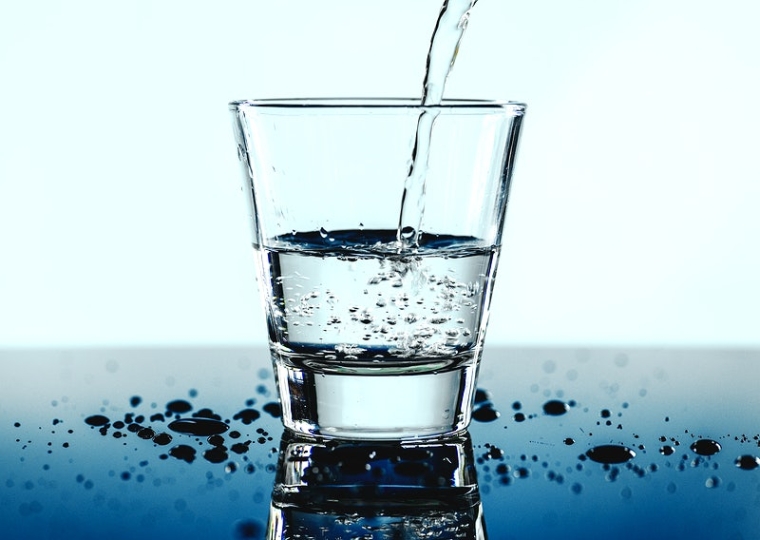 Central government will force local councils to transfer ownership of their water assets to four new water entities that will collectively be owned by local councils.
The Government had given councils the opportunity to commit to getting on board its proposal to centralise the management and ownership of the country's drinking, storm and wastewater assets on their own accord. 
However, in the face of opposition from some councils (including major player - Auckland Council), the Government has taken a heavy-handed approach, forcing councils to partake.
Local Government Minister Nanaia Mahuta confirmed the Government will push on with its proposal to create four publicly-owned water entities.
"The case for change is too compelling to ignore," Mahuta said.
"It is clear that without the establishment of these publicly-owned entities we will continue to see a frail network and contaminated water in many communities. To delay will only push the problem on, increase future household costs and put livelihoods at risk."
For the economies of scale underpinning the reforms to be achieved, the Government needs widespread council participation.
The Department of Internal Affairs, which is leading the overhaul, estimated a new water entity would need to service between 600,000 and 800,000 people to "achieve a level of efficient scale to contribute to meeting the investment deficit".
While councils will have to cede ownership of their water assets to the new entities, the huge amount of debt the Government argues needs to be incurred to maintain these assets, will also fall on the entities' balance sheets. 
The Government estimates $185 billion is needed to fix, upgrade and maintain New Zealand's water services over the next 30 years.
"Currently 43 of the 67 councils do not have the revenue to cover their water services operating expenditures at the moment, let alone once the infrastructure starts failing," Mahuta said, recognising the fact councils' rates revenue is limited.
Mahuta assured councils the Government wasn't taking assets from councils, as they would collectively own the new water entities.
She said council employees that primarily work on water services will be guaranteed a role with the new water service entities that retain key features of their current role, salary, location, leave and hours/days of work.
Details around exactly how the entities will be governed, and how councils pooling assets with differing values will be treated, are yet to be ironed out.  
A working group of local government, iwi and water industry experts will be set up to work through these arrangements.
Mahuta said strong safeguards, protecting against privatisation, would be written into legislation.
Legislation will be introduced to parliament in early-December to progress the establishment of the entities. The bill will go through the select committee process, through which the public will be able to provide feedback. The entities will become operational in July 2024.
The Government has put $2.5 billion on the table to support councils to make the transition. See this story for more on funding.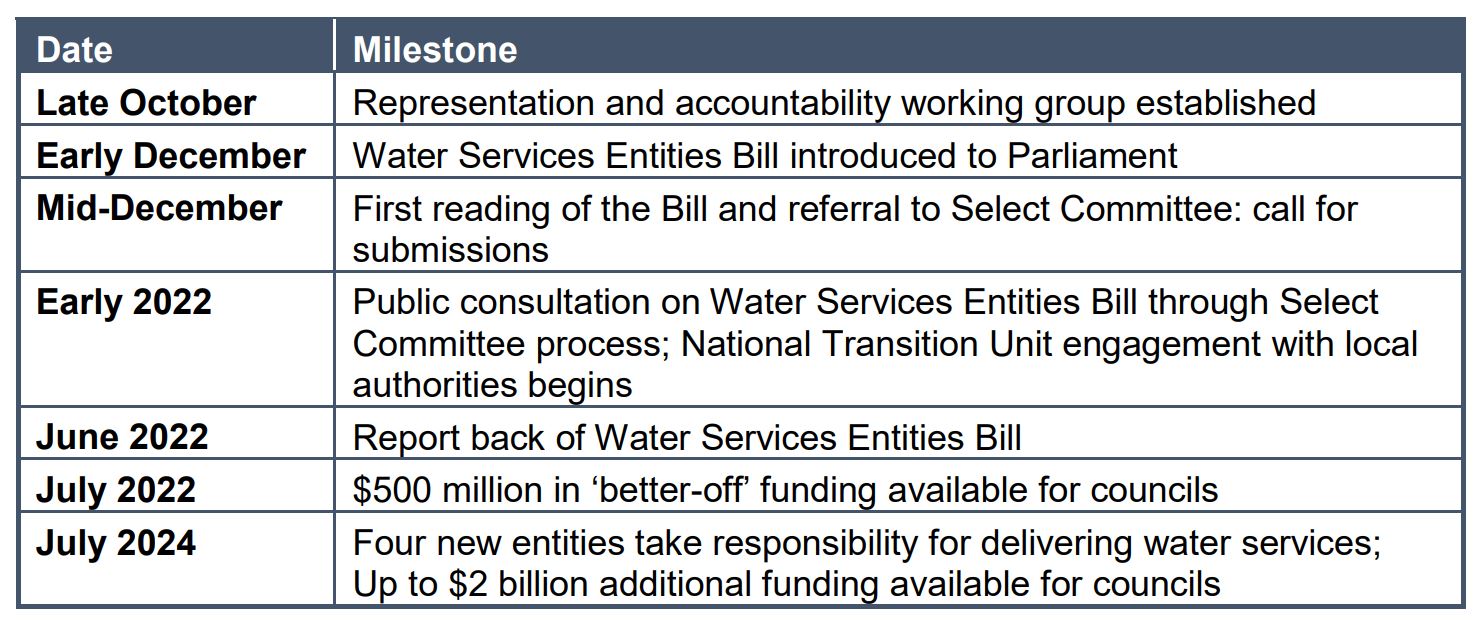 National has committed to repealing the entity model if it gets into government. 
National's Local Government spokesperson Christopher Luxon accused Labour of ignoring mayors opposed to the reforms, as well as the 55,000 people who signed National's petition calling for the plans to be dumped.
"Today's announcement shows that all of the Minister's earlier comments about 'partnership' were hollow, and her reassurances that councils could continue to opt-out were completely false," Luxon said.
"We'll continue to fight Labour's centralisation and control agenda."
The Government's reforms follow contamination in Havelock North's drinking making 5500 sick, causing 45 hospitalisations and contributing towards three deaths in 2016. They also follow Auckland's beaches routinely closing to swimmers due to contamination, and Wellington's aged pipes frequently bursting, and causing road closures and sewage to be pumped into the sea.