89 new Covid cases on Thursday; MIQ stays to be cut to seven days for fully vaccinated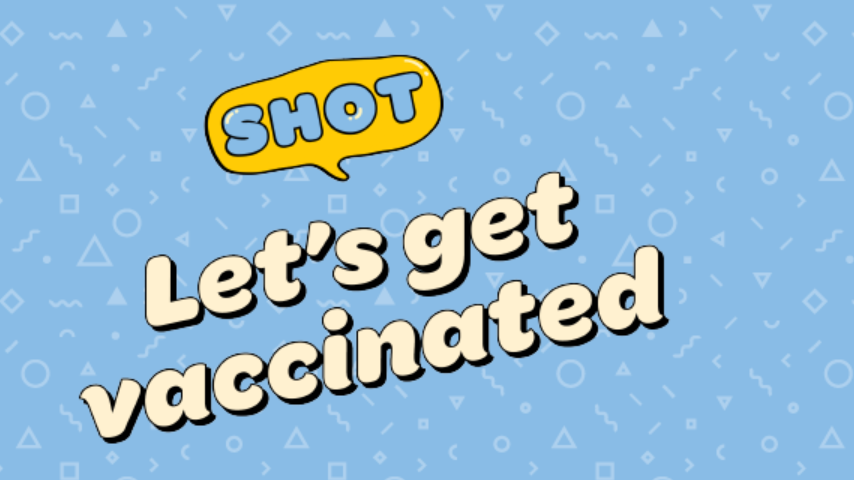 Christchurch is to remain on Level 2 Alert for the moment after the disclosure of two Covid cases.
Covid-19 Response Minister Chris Hipkins said the two people had no major exposure events in the city and officials would continue to closely monitor the situation.
There were 89 new Covid cases announced on Thursday.
Hipkins announced changes to the Managed Isolation rules, which he said would free up 1500 rooms per month - though some of these would be used for NZ community cases.
He said a further 2000 rooms would be made available next week.
Starting from November 1, fully vaccinated people from overseas would have their stays cut to seven days, followed by a three day period of home isolation. Various tests would be required through this period.
From November 8 fully vaccinated people from low risk Pacific Islands would be able to do quarantine-free arrivals.
From the first quarter of next year there would be a transition to more people isolating at home.
This is the release from Hipkins:
First step in managed isolation changes; expanding QFT with Pacific

· Halving of time overseas arrivals spend in MIQ facility to seven days followed by home isolation until they return a negative day 9 test, from 14 November

· Expanded quarantine free travel for eligible one-way travellers from some Pacific nations, from 8 November

· Phased easing of border restrictions will see home isolation increasingly used for vaccinated overseas arrivals in Q1 2022

The Government is starting a phased easing of border restrictions that will see the time spent in an MIQ facility halved for fully vaccinated overseas arrivals from 14 November and home isolation introduced in the first quarter of 2022 at the latest, Chris Hipkins said today.

It is also expanding one-way quarantine free travel with some Pacific nations in the first step in the Government's phased plan to carefully reconnect New Zealand with the world.

"MIQ has served us well. Over 183,000 New Zealanders have returned home through MIQ since border restrictions were put in place last year, stopping cases at the border and allowing us to live life free of restrictions for the better part of 18 months," Chris Hipkins said.

"When MIQ was introduced we didn't have the vaccine so every arrival posed a high level of risk. With most people returning now fully vaccinated the risk profile of international arrivals has changed so it is time to start changing our MIQ settings.

"Last week the Government announced a pathway forward out of lockdowns with the new traffic light COVID-19 Protection Framework that will see an easing of restrictions once the country is 90 percent vaccinated. Today's easing of MIQ requirements is part of our broader plan to re-open New Zealand safely and reconnect with the world.

"The first change we are making is halving the length of time international arrivals will need to stay in MIQ to seven days. Advice is this is the lowest risk change as the vast majority of border cases we pick up within the first seven days.

"The vast majority of COVID-19 cases are picked up within the first three days of MIQ. Positive cases from border arrivals are increasingly rare, at 2 or 3 per 1000, and there's a 1 in 2000 rate of positive test results in MIQ after day seven. In addition, full vaccination will be required for all non-New Zealand travellers from 1 November.

"Arrivals will be tested on day 0/1, day 3, and day 6/7 testing, followed by a short period of self-isolation at home – around three days.

"A rapid antigen test and health checks will be carried out on day seven before a person leaves MIQ, and people will get a PCR test on day 9 of their home isolation and stay at home until the result comes back.

"This evolution of MIQ will initially free up more than 1500 rooms a month. These spaces will enable two things; they'll allow rooms to continue to support the Auckland outbreak and some additional rooms will be available and will add to the vouchers being released next week.

"Shortened stays in MIQ were part of our international reconnecting plan announced shortly prior to the Auckland Delta outbreak. The move to ensure returnees are vaccinated and additional data on Delta have enabled these changes to be bought forward.

"The second stage of our plan will see New Zealand moving towards having more vaccinated people able to self-isolate at home instead of in MIQ.

"This option will be made available to increasing numbers of fully vaccinated travellers in the first quarter of 2022. However our priority at this stage is to safely transition to the new traffic light system first and bed that in before adding the additional risk of international arrivals immediately entering the community.

"When the COVID-19 Protection Framework is bedded in, 90 per cent of eligible New Zealanders will be fully vaccinated so we will have a higher level of confidence than we do right now of allowing international arrivals to go straight into the community.

"A phased approach also gives us time to evaluate the technology that'll be used to monitor home isolation compliance in the business home isolation pilot, which starts at the end of this month.

"Fees, exemption and exception frameworks and isolate at home guidelines will be updated during the next three weeks. From 14 November, the self-isolation period for business travellers in the pilot will also be shortened to 10 days.

Expansion of one-way quarantine-free travel with parts of the Pacific

"We're also expanding one-way quarantine free travel from Samoa, Tonga and Vanuatu to include travellers from those countries and Tokelau who have the right to reside permanently in New Zealand and people covered by border exceptions, from 8 November.

"Travellers must be fully vaccinated, unless they are New Zealand citizens. RSE workers are currently required to have at least one dose, and will be required to be fully vaccinated from 1 January 2022.

"Due to the low risk in these countries, travellers will not need to provide a negative test before leaving or isolate on arrival in New Zealand.

"Standard QFT requirements will remain in place – that is, the requirement for passengers to confirm they meet health and eligibility requirements, and to complete Nau Mai Rā. The full list of requirements will be on the Unite Against COVID-19 website.

"I thank the governments of these countries for their cooperation, which has led to us reaching this positive step in reconnecting our people, and the horticulture industry for the initial successful trial of QFT with Tonga, Samoa and Vanuatu.

"The existing quarantine free travel arrangements with the Cook Islands and Niue will be maintained.

"The COVID-19 situation continues to evolve rapidly, both here and abroad. We need to move quickly to make sure we're minimising the risks we face in the best way possible. We will, as we always have, step through these changes carefully. "In the meantime, my message to all New Zealanders, whether they are here or abroad, is a very simple one. Get vaccinated. This is what will ensure we can all get back to doing the things we love and seeing those we love."
This is the detailed update from the Ministry of Health:
Cases
 
Number of new community cases*
89
Number of new cases identified at the border
7
Location of new community cases
Auckland (83), Waikato (4), Canterbury (2)
Location of community cases (total)
Auckland 2,793 (1,507 of whom have recovered); Waikato 101 (32 of whom have recovered); Wellington 17 (all of whom have recovered); Northland 7 (all active cases); Nelson/Marlborough 1 (active case); Canterbury 2 (active cases)
Number of community cases (total)
2,921 (in current community outbreak)
Cases infectious in the community
38 of yesterday's 74 cases have exposure events
Cases in isolation throughout the period they were infectious
36 of 74 cases yesterday have no exposure events
Cases epidemiologically linked
39 of today's 89 cases
Cases to be epidemiologically linked
50 of today's 89cases
Cases epidemiologically linked (total)
2,541 (in the current cluster) (293 unlinked from the past 14 days)
Cases in hospital
37 (total, down from 41 yesterday): Waitemata (8); Middlemore (12); Auckland (17)
Average age of current hospitalisations: 45 years
Cases in ICU or HDU
Five
Confirmed cases (total) *
5,635 since pandemic began
Historical cases **
178 out of 3,821 since 1 Jan 2021
Contacts
 
Number of active contacts being managed (total):
2,952
Percentage who have received an outbound call from contact tracers (to confirm testing and isolation requirements)
78%
Percentage with at least one test result
76%
Locations of interest
 
Locations of interest (total)
398 (as at 10am 28 October)
Tests
 
Number of tests (total)
4,005,470
Number of tests total (last 24 hours)
25,893
Tests processed in Auckland (last 24 hours)
12,769
Tests rolling average (last 7 days)
23,211
Testing centres in Auckland
20
Wastewater
 
Wastewater detections
No unexpected detections, including no detection for Tokoroa and Christchurch
COVID-19 vaccine update
 
Vaccines administered to date (total)
6,716,740; 1st doses: 3,669,216 (87%); 2nd doses: 3,047,524 (72%)
Vaccines administered yesterday (total)
39,220; 1st doses: 10,908 2nd doses: 28,312
Mâori  
1st doses: 400,403 (70%); 2nd doses: 285,593 (50%)
Pacific Peoples
1st doses: 240,109 (84%); 2nd doses: 188,522 (66%)
Vaccines administered to Auckland residents to date (total)
2,419,656; 1st doses: 1,299,373 (91%); 2nd doses: 1,120,283 (78%)
Vaccines administered to Auckland residents yesterday (total)
10,868: 1st doses: 2,671; 2nd doses: 8,197
NZ COVID Tracer
 
Registered users (total)
3,326,239
Poster scans (total)
460,755,316
Manual diary entries (total)
19,101,958
Poster scans in 24 hours to midday yesterday
2,346,510
New cases identified at the border
| | | | | |
| --- | --- | --- | --- | --- |
| Arrival date | From | Via | Positive test day/reason | Managed isolation/quarantine location |
| 23 October | To be advised | Singapore | Day 3/Routine | Christchurch |
| 26 October | India | United Arab Emirates | Day 1/Routine | Auckland |
| 26 October | India | United Arab Emirates | Day 0/Routine | Auckland |
| 26 October | To be advised | Singapore | Day 0/Routine | Christchurch |
| 26 October | To be advised | Singapore | Day 0/Routine | Christchurch |
| 26 October | To be advised | Singapore | Day 0/Routine | Christchurch |
Historical cases identified at the border
| | | | | |
| --- | --- | --- | --- | --- |
| Arrival date | From | Via | Positive test day/reason | Managed isolation/quarantine location |
| 25 October | Philippines | Singapore | Day 0/Routine | Christchurch |
Today's cases
*One case is an MIQ worker and is being investigated to determine whether it is a community or a border-related case.
**One case identified at the border has been reclassified as under investigation, resulting in a net increase of 96 cases
Christchurch cases
There are two community cases in Christchurch, both from the same household. One of the cases recently travelled to Auckland to provide childcare. Travel to provide childcare is permitted under Alert Level 3 if no other appropriate person is available locally.  
The person who travelled to Auckland had a negative test before travelling north and a second negative test before returning to Christchurch on Friday 15 October. The case was not considered infectious when they travelled back to Christchurch.
The other case works as a truck driver and the company the person works for is assisting with tracking their whereabouts during the four days the person was working during their infectious period. Initial information indicates the person was completing deliveries around the Christchurch area, with some trips to north Canterbury.  
Both people became unwell last week, were tested on 26 October and both returned positive test results last night. Currently there are three households where nine close contacts have been identified.
Both cases are currently isolating safety at home, with public health oversight, and with plans underway to transfer them to a local quarantine facility.  
The local public health unit is gathering further information from the cases to identify close contacts and exposure events, including any locations of interest.  
People across Canterbury are urged to closely monitor the Ministry's locations of interest webpage, which is updated regularly.
In addition, people in Canterbury – especially those who live in Christchurch – with any symptoms, no matter how mild, are asked to please get tested, even if they are vaccinated. Unvaccinated people are urged to get vaccinated.
Testing and vaccination sites are available throughout Christchurch. Please see the Healthpoint website for locations.
Wastewater samples taken in Christchurch on Tuesday and COVID-19 was not detected.  ESR is collecting further samples from Waimakariri, covering Rangiora, Kiapoi and Woodend, and Ashburton, in addition to further testing in Christchurch.
So far, vaccination rates in Canterbury have remained steady with 89 percent of residents having received their first dose, and 68 percent fully vaccinated.
Auckland update
Auckland public health officials continue to urge residents in Redvale, Rosedale, New Lynn, Wiri, Drury, Manurewa and Henderson to get tested as soon as possible if they have even very mild symptoms that might be COVID-19, even if they are fully vaccinated.
This testing will help to provide assurance that any undetected spread of COVID-19 in these communities is identified as quickly as possible.
Testing is available at GP and Urgent Care clinics, with the locations of these can be listed on the Healthpoint website.
In Auckland, public health officials are now supporting 288 COVID-19 cases in the community to safely isolate at home.   
Waikato update
There are four new community cases in Waikato today - three in Hamilton and one in Ôtorohanga – and all are contacts of existing cases.
There are now just three cases in Waikato that remain unlinked epidemiologically but they are linked genomically.  
Initial test results of two further Tokoroa-based contacts of the Blenheim case are negative. This follows negative initial results from two contacts in the house where the case stayed before travelling to Blenheim.
These four close contacts are isolating and will undergo further testing.
Yesterday in Waikato there were 2,550 tests processed and 3,402 vaccinations given.
Blenheim update
No further locations of interest or contacts have been identified in the Nelson and Marlborough regions.
Northland update
There are no new confirmed cases of COVID-19 to report in Northland, with cases associated with this cluster remaining at seven.
Northlanders are urged to remain vigilant and get tested if they have any symptoms that could be COVID-19.
Testing and vaccination clinic locations across the region are listed on the Northland DHB website
Yesterday there were 792 COVID-19 tests completed in Northland and 1,442 vaccinations – 449 first doses and 993 second doses.