Large parts of central and upper North Island to move to Red setting in traffic light system on Friday; New one-off support payment available to businesses as Wage Subsidy ends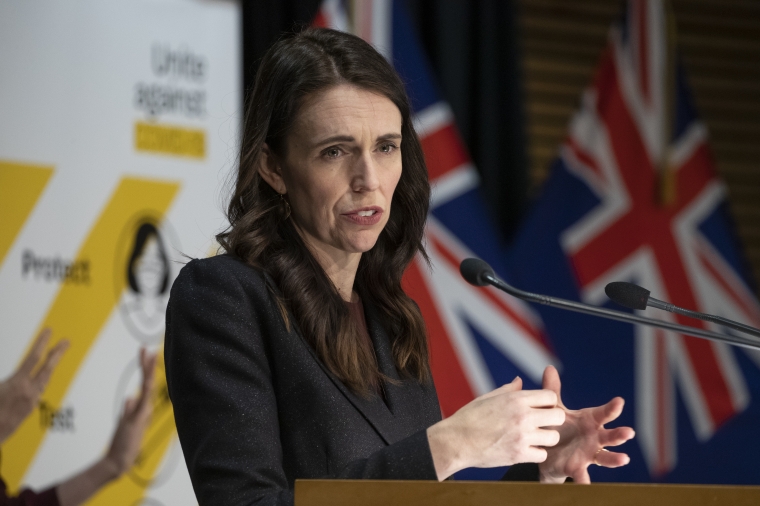 Cabinet has decided large parts of the central to upper North Island will move to the Red setting of the traffic light system, when the country makes the move on Friday.
Northland, Auckland, Taupō, Rotorua, Kawerau, Whakatane, Ōpōtiki, Gisborne, Wairoa, Rangitikei, Whanganui and Ruapehu will move to Red.
The rest of the country will move to Orange.
Cabinet will review the settings on December 13, and then again on January 17, before making fortnightly updates.
The key feature of the traffic light system (see chart below) is the use of vaccine certificates. Vaccinated people will enjoy much greater freedoms than unvaccinated people.
Red is similar to Level 2, but with vaccine certificates. Gatherings for the vaccinated are limited to 100 people, and hospitality businesses and event organisers can only serve people when they're seated and separated. So, people won't be able to go to music festivals, nightclubs, large religious gatherings, etc in areas designated Red.
There are no gathering size limits under Orange if vaccine certificates are used.
People will be free to travel freely between different parts of the country under different alert settings. However, as was outlined a couple of weeks ago, there will be a soft border around Auckland between December 15 and January 17.
Those departing Auckland during this time either need to be double-vaccinated or have returned a negative test within 72 hours of departing Auckland.
Prime Minister Jacinda Ardern said, "The factors considered when setting the colours in each region include vaccination, the state of the health system, testing, contact tracing and case management capacity, as well as the rate and effect of Covid-19 transmission."
Transition payment of up to $24,000 available to businesses
A new one-off transition payment will be made available nationwide from December 10 for struggling businesses.
Businesses need to have suffered a 30% drop in revenue between October 3 and November 9 compared to a typical week in the six weeks prior to August 17 to be eligible.
The payment will be worth $4000 per business, plus $400 per fulltime equivalent to a cap of 50 fulltime equivalents. So, the maximum payment available will be $24,000 per business. It will be available through Inland Revenue.
Treasury estimates the payment will cost between $350 million and $490 million. To put these estimates in context, the Government has provided businesses with more than $6 billion of support since August. 
The Wage Subsidy and Covid-19 Resurgence Support Payment will no longer be available under the traffic light system.
However, the Government will still receive applications for the final round of these payments, which opened last Friday. The criteria for the Resurgence Support Payment have been broadened to enable recently acquired businesses to qualify.
The Government will keep supporting businesses whose staff need time off to isolate due to Covid-19 or to wait for test results. The Leave Support Scheme and the Short Term Absence Payment will remain available under the traffic light system.
Finance Minister Grant Robertson remains open to providing businesses with targeted support, but isn't making firm commitments. He said he would assess things early in the new year. Any additional support will only go to businesses in parts of the country in Red.
"We are moving away from the broad based economic supports provided under the Alert Level system. This is because at all levels of the new framework, most businesses will be able to operate at almost full capacity," Robertson said.
"We will monitor any economic impacts the new system may be having on businesses. I expect to report back to Cabinet in early 2022 on this and will make recommendations for support as necessary. 
"To be clear about this, if it is deemed necessary targeted support would only be available under the Red setting of the new system as businesses that operate vaccine passes have no significant restrictions at Orange and Green."
Map showing parts of the country to move to Red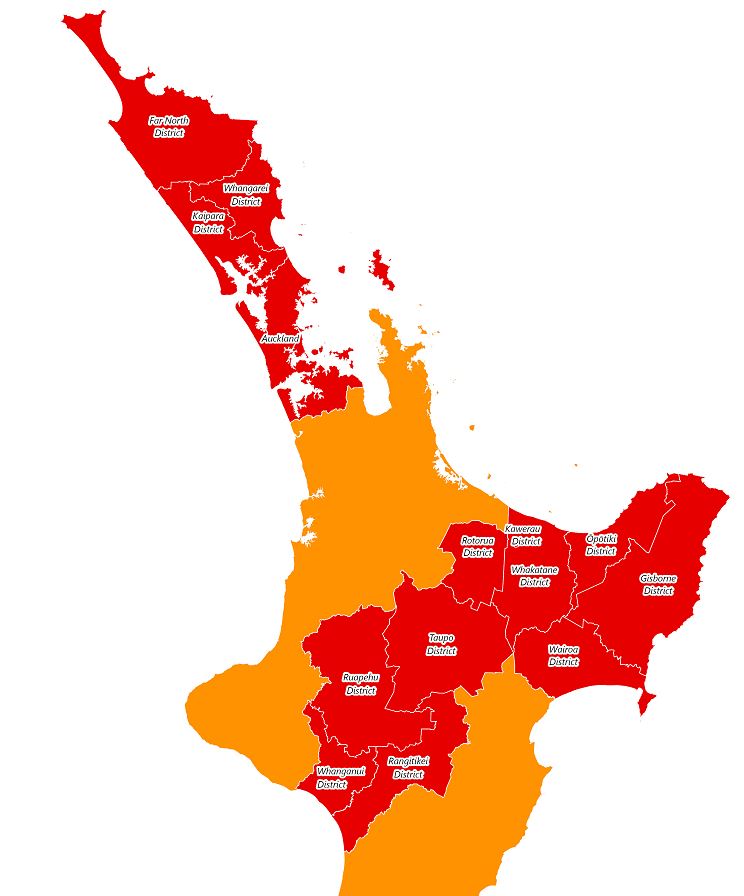 Traffic light system