Policy to disqualify monetary policy researchers from joining the Reserve Bank's Monetary Policy Committee retained, as new appointments need to be made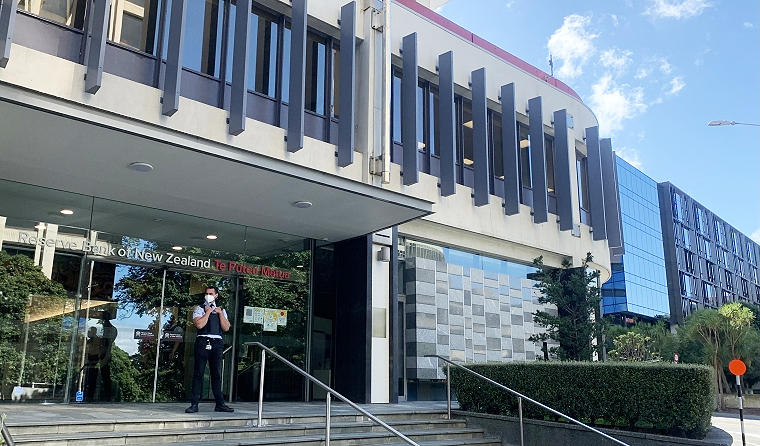 Finance Minister Grant Robertson is hanging on to a policy to disqualify macroeconomic researchers from being appointed to the Reserve Bank's (RBNZ) Monetary Policy Committee (MPC).
The seven-member committee is responsible for influencing the cost and supply of money to try to control inflation and employment. The decisions it makes directly affect interest rates and the way the economy operates more broadly.
Robertson in 2019 agreed with the RBNZ board and the Treasury that when appointing members to the committee, a "strict approach" should be taken to managing conflicts of interests.
"This has included excluding from consideration any individuals who are engaged in, or likely to engage in future, in active research on monetary policy or macroeconomics," the Treasury said in 2019.
"In future appointments to the MPC, looser criteria could be adopted that would allow for a broader field of potential nominees from the Board, if desired."
However, three years on, Robertson and the RBNZ confirmed the criteria hasn't been loosened.
The same policy will apply to candidates in the running to replace two of the MPC's three external members - Bob Buckle and Peter Harris - whose terms expire in April.
There is of course a chance Buckle and/or Harris are reappointed. This might provide continuity in the committee, as two of the four internal members - Geoff Bascand and Yuong Ha - have resigned.
Under the Reserve Bank Act, the finance minister is responsible for appointing MPC members on the recommendation of the RBNZ board. The policy around disqualifying researchers from the job isn't in the legislation.
'Baffling'
Motu Research executive director and former RBNZ chief economist and assistant governor, John McDermott, characterised the exclusion of macroeconomic or monetary policy researchers as "baffling".
"You want people with expertise looking at a technical topic to provide that technical advice and make those decisions based on technical information," he said.
McDermott, who has a PhD in Economics from Yale University, accepted that not every member of the committee had to have specific research experience, but the exclusion was wrong.
"What you do need to exclude is somebody with conflicts of interest; somebody who might be trading in financial markets," he said.
"They would carry similar expertise, but they might be able to gain personally from the position - that's what you want to exclude."
McDermott said the fact the external committee member roles are parttime is a recipe for conflicts of interest. Similar positions overseas are fulltime and restrict members from doing other work.
"It's even more of a fulltime job for those who don't come with the prerequisite of that expertise," McDermott said.
"The information pours constantly. It doesn't stop. If you're going to do it, you need to be all in."
Craig Renney - Council of Trade Unions chief economist, who worked as an advisor to Robertson when the MPC was created - explained the disqualifier might be there to try to avoid a "firebrand" academic being hired. This could lead market participants to pre-empt monetary policy decisions going one way or another.
However, Renney said having a specific carve out, preventing researchers from being appointed was unnecessary, as the issue could be addressed via the recruitment process.
He believed the most important thing was getting people with the right mix of skills on the MPC.
He didn't think having macroeconomic researchers on the committee was necessarily essential, as members would be able to draw on this kind of work done by RBNZ staff.   
"Economists are as guilty as any other group of consistently believing one thing until the evidence changes," Renney said.
"Bringing a wider group of people to the table helps to reduce the consequence of that. I don't personally have a problem with bringing people with different lived or educational experiences on that committee. I actually think it's helpful, as long as they're able to make sensible decisions."
Mixed views by former governors
Back in 2019, former RBNZ governor Alan Bollard told interest.co.nz he wasn't worried about the policy. He said the appointment criteria could've simply been aimed at ensuring those with market interests aren't hired.
However, his predecessor, Don Brash, characterised the rule as "utterly extraordinary".
Brash - who favoured monetary policy decisions being left to the governor, not a committee - said: "One would've expected the members of the MPC to be experts in monetary policy, or at least macroeconomics more generally. It seems quite extraordinary to exclude people who would have that kind of expertise."
Existing external MPC members
Here are the bios of the three existing external MPC members, as written on the RBNZ's website:
Professor Caroline Saunders holds a PhD in Agricultural Economics. She is currently Professor of International Trade and the Environment and Director, Agribusiness and Economics Research Unit, at Lincoln University. Professor Saunders is a Director on the board of Landcare Research NZ, and sits on the Biosecurity Ministerial Advisory Committee. She is a former director of AgriQuality and Council member for the Royal Society of New Zealand. Professor Saunders has been appointed for a four year term from April 2019-2023.
Professor Bob Buckle is Professor Emeritus at Victoria University of Wellington. He was Pro Vice-Chancellor and Dean of the Victoria Business School from 2008 to 2017; Principal Adviser at NZ Treasury from 2000 to 2008, Chair of the Economic Committee of APEC, Chair of the Government's 2009-10 Tax Working Group, and Chair of the External Panel for Treasury's Long-Term Fiscal Statement in 2012. He chairs review teams for European Foundation for Management Development (EFMD) and is an ambassador for Victoria Business School's 'Great Futures' scholarships. Professor Buckle has been appointed for a three year term from April 2019-2022. 
Peter Harris is an economist with extensive experience in the trade union movement, including a decade as CTU Economist. He is currently an economic consultant. He has been a member of the Electricity Commission and an associate member of the Commerce Commission. He was Economic Advisor to the Minister of Finance from 1999 to 2002. He was a management head of the Public Service Association, and a Board Member of PSIS Ltd and the NZ Universities Academic Audit Board. He led the Government's Savings Product Working Group in 2004. He is also a member of the Wellington City Council Finance Audit and Risk Committee. Mr Harris has been appointed for a three year term from April 2019-2022.