More New Zealand citizens left the country long-term in December and January than arrived back from overseas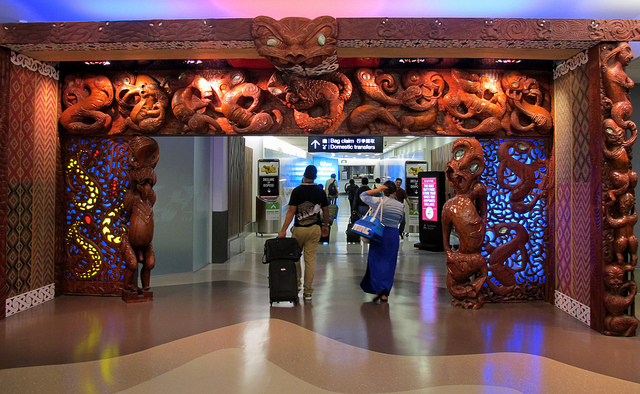 New Zealand is continuing to lose more people overseas than it's gaining through immigration.
According to Statistics NZ, 2076 people arrived in NZ long-term in January while 2634 departed long-term, giving a net loss of 558 people for the month.
Over the 12 months to the end of January there've only been two months (September and October 2021) when arrivals have exceeded departures.
That produced a net migration loss of 7508 people in the 12 months to the end of January, which was the first time total departures exceeded total arrivals for that time period since the year to January 2013, when there was a net loss of 8544.
In the year to January 2021 there was a net gain of 24,981 and in the year to January 2020 there was a net gain of 77,266 (the chart below shows the 12 month rolling trend).
The all time high was a net gain of 91,680 in the 12 months to March 2020.
The monthly figures suggest the number of long-term arrivals and departures to and from NZ have both slowed considerably since the middle of last year.
There was also a net loss of NZ citizens in December 2021 and January 2022, as more New Zealanders left long-term than arrived back after an extended stay overseas, although the numbers are still small.
In December 2021 there was a net loss of 294 NZ citizens, and in January this year there was a net loss of 261 NZ citizens.
Apart from June and August last year, the number of NZ citizens returning to or leaving long-term each month had been strongly in positive territory since August 2019. 
The comment stream on this story is now  closed.