NZ faces rising living costs and higher unemployment at a time a large number of people already require government support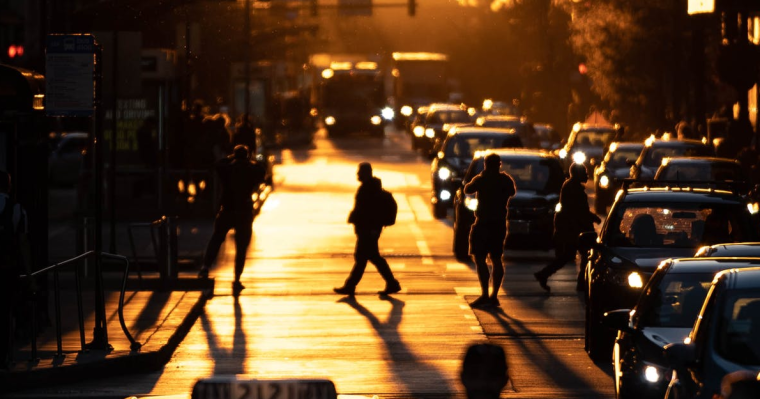 New Zealanders are battling rising living costs at a time 11.1% of the working age population is receiving a main benefit, and hundreds-of-thousands of people are receiving government grants to help pay for food and housing.
According to Ministry of Social Development data released on Thursday, 348,339 people were receiving a main benefit as at the end of March. 
That's 17,595 people fewer than a year earlier, but still 61,890 more than as at March 2019, when 9.5% of the working age population was receiving a main benefit. 

The most common type of main benefit is Jobseeker Support. This is available to people actively looking for or preparing for work, including people with part-time work, as well as those who can't look for work at the moment due to health conditions, injury or disability. 
As at the end of March, 177,642 people were on Jobseeker Support. Of these people, 100,854 were "work ready". That's equivalent to 3.2% of the working age population. 
This aligns with the unemployment rate (calculated differently, via a survey), which came in at 3.2% in the December 2021 quarter. The underutilisation rate was also low in December 2021 at 9.2%.

While the number of "work ready" people on Jobseeker Support fell from last year, there were still 29,668 more "work ready" people requiring support in March 2022 compared to in March 2019, pre-Covid. 
So, despite New Zealand having a "tight" labour market, which is helping push up wages and prices more generally, there are around 100,000 people looking for and/or able to work. 
Ministry of Social Development data also shows large numbers of people are continuing to receive grants to help them cover food and housing costs. 
The Ministry distributed 363,888 food grants in January, February and March this year - 4188 more than the same period last year, and 151,017 more than the same period in 2019.
The number of emergency housing grants distributed in the March quarter increased by 906, compared to the March 2021 quarter, to 35,220. In the March 2019 quarter, around half that number were distributed.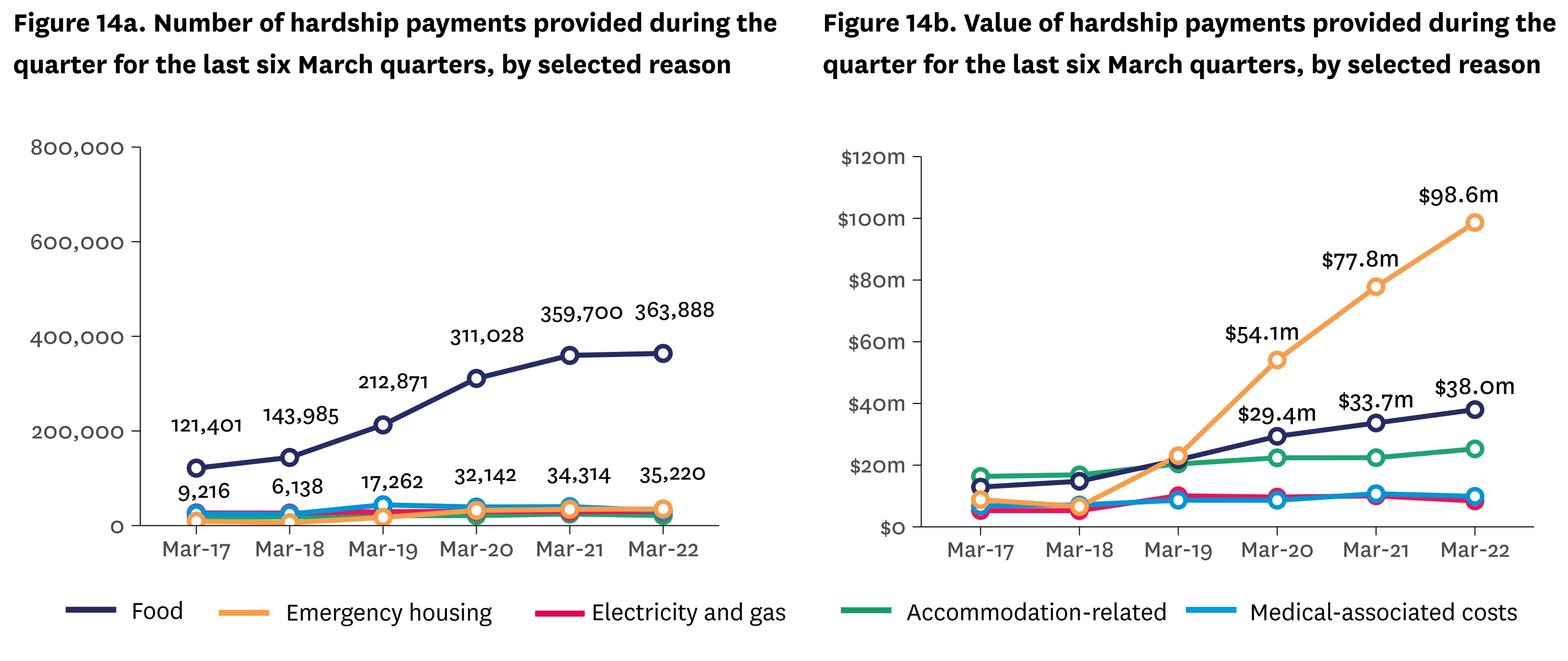 While the increase reflects a lift in hardship, it also reflects an increase in government support to some extent. 
For example, the Government in November 2021 temporarily broadened the criteria for hardship support so more people could qualify. Until June, single people earning under $800 a week, or couples earning under $1600 a week may be eligible for assistance.
The closed border also freed up motel rooms, which increased the stock of emergency housing available. 
Nonetheless, a large portion of New Zealanders are still requiring government support to get by at a time the cost of living is expected to remain high, and the unemployment rate is expected to rise.