Migration tap slowly being turned on with net migration turning positive in March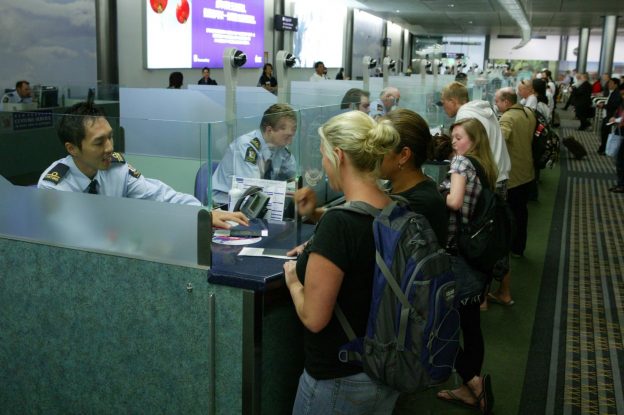 The flow of migrants to New Zealand may have turned a corner in March with a net gain of 1177 people for the month, according to Statistics NZ.
It was the first time long-term arrivals into NZ have exceeded long-term departures since October last year, when the net gain was just 481. However it was still down 88% compared to March 2020 when there was a net gain of 10,117 migrants for the month.
In the 12 months to the end of March there was a net loss of 7256 migrants, which followed a net loss of 1740 in the year to March 2021. Both those figures provide a stark contrast to the record net gain of 91,680 in the year to March 2020.
The turnaround in the net gain in March this year was mainly driven by an increase in the number of people coming long-term, both NZ citizens and non-NZ citizens.
There were 4992 long-term arrivals in March, which was the highest number since July last year.
By comparison long-term departures, of both NZ and non-NZ citizens, remained relatively subdued at 3815 in March, to give the net gain of 1177.
So far, it appears we are yet to see the great rush of New Zealanders quitting this country to live overseas that many commentators have been expecting.
We are likely to see an increase in the number of migrants coming long-term in the second half of this year, after the Government announced new immigration rules on Wednesday for people coming on work and residence visas.
Whether there is also a significant increase in the number of New Zealanders departing long-term, we will have to wait and see.
The chart below tracks the monthly net migration gain or loss since 2001.
The comment stream on this story is now closed.