James Shaw ejected as co-leader by restive members; he says he'll stand again for co-leader; says he would also stay as Climate Minister if he loses again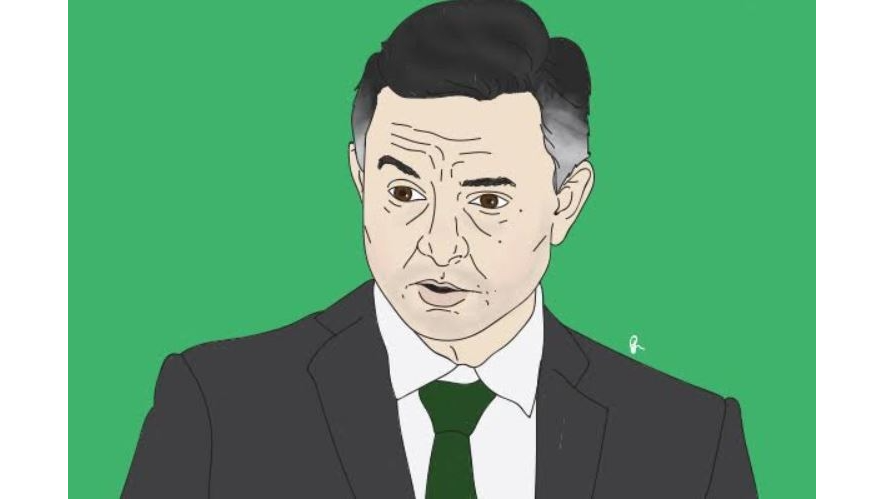 Climate Change Minister and (now former) Green Co-Leader James Shaw has pledged to stand again for election in five weeks time for the Co-Leader's position, saying he is just as frustrated as any party member with a lack of Government progress on climate emissions reduction and poverty reduction, but he achieves more inside the Government than outside.
"It is still clear that we have a lot more work to do," Shaw told a news conference in Parliament on Monday after 32 of 107 Green delegates voted against his reappointment in a surprise vote on Saturday night. He said he would stand again in five weeks time to be re-elected Co-Leader alongside the Party's current single Leader, Marama Davidson, who was confirmed. 
Shaw said he would continue to serve as a Green MP and as the Climate Change Minister during the election process. He said he would also continue as Climate Change Minister, even if he was not re-elected co-leader. Prime Minister Jacinda Ardern said earlier on Monday she would retain Shaw regardless of his party leadership status.
The vote exposed a rift within the party over its involvement in the Labour Government and a lack of progress with emissions reduction, bio-diversity improvement and housing affordability.
"We have people all over the country who are struggling to make ends meet. Wealth is increasingly concentrated in the hands of a few. We have companies that are planning to mine on conservation land. We have students who cannot afford to eat, we still have children going hungry," he said.
"So as long as those challenges exist, Aotearoa needs the Green Party more than ever. Whilst we still have those problems, my job is not done."
"There is a level of frustration at the slow pace of government," he said.
"And I share that frustration, it drives me absolutely wild. And that is the pace at which government changes."
'Help me pressure the Government from the outside'
"We need change in government, but we also need it outside of government. And the more change we get outside of government, the more we can do inside of government. So it kind of takes all of us, everywhere, working on this to make this work."
Earlier Davidson expressed confidence in Shaw and no Green MP has emerged yet to say they would challenge him. Some have expected Auckland Central MP Chloe Swarbrick to bid for the role. Swarbrick ruled out a bid later on Monday.
"I know he's fighting hard out," Davidson.
"He goes to bed with it every night, he wakes up with it. I know intimately exactly how much grind he gives, his blood and sweat, I'm in no two minds about that at all," she said.
Frustration building
Shaw's leadership was challenged at last year's AGM, but the challenge fizzled before the formal vote to confirm his position as Co-Leader. This time the momentum was stronger, particularly with younger party members.
Former Green MPs have also been critical.
"Our Government, led by James as Minister, has been shown not to be reducing emissions, not to have ambitious mandatory targets, but to actually be weak," former Green MP Catherine Delahunty said earlier on Monday.
"You have to remember you're in the Green Party - you're not here to placate Labour and necessarily stay in power for the sake of it," Delahunty said.
Former MP and lapsed Green Party member Gareth Hughes also doubted Shaw had made much difference as Climate Change Minister.
"It's debatable that the trajectory has shifted and we'll only know if that's true looking in the rear-view mirror but it's clear right now New Zealand isn't doing enough to reduce emissions," Hughes said.
Recent backsliding and non-action
Party members opposed to Shaw have pointed to significant Labour Government moves that appeared to fly in the face of reducing emissions, including:
Increasing the speed limit on the recently extended Waikato Expressway from 100 km/hr to 110 km/hr, which will significantly increase emissions;
Abandoning low-traffic neighbourhood trials that removed 'rat runs' for commuters through residential areas such as Onehunga as a prelude to shifting to more cycling and walking;
Choosing to go ahead with multi-billion dollar and multi-decade road and rail tunnel building projects (Auckland CBD to Mangere rail and Lets Get Wellington Moving) that will significantly increase total emissions over the next decade, due to a slower mode-shift and embedded emissions in extra concrete and steel; 
delaying bringing Agriculture into the Emissions Trading Scheme until 2024; and,
spending just $1.17b of a $4.5b Climate Emergency Fund in the next two years in its Emissions Reduction Plan earlier this year, including $329m to subsidise farmers and dairy factories wanting to move away from coal boilers and to help pay for research into methane emissions reductions.
In summary in my view - The Greens remain powerless while they refuse to consider supporting an alternative to Labour in Government. The Party can be safely taken for granted, regardless of its electoral strength. Shaw cemented that in earlier today when he said he wanted to serve again in a Labour-Green Government after the next election.
(Updated with Swarbrick ruling out running for the Co-Leader position on Monday afternoon.)