Global investment giant Blackrock will raise $2b from NZ investors to fund the solar, wind, green hydrogen and battery storage needed in a low-carbon economy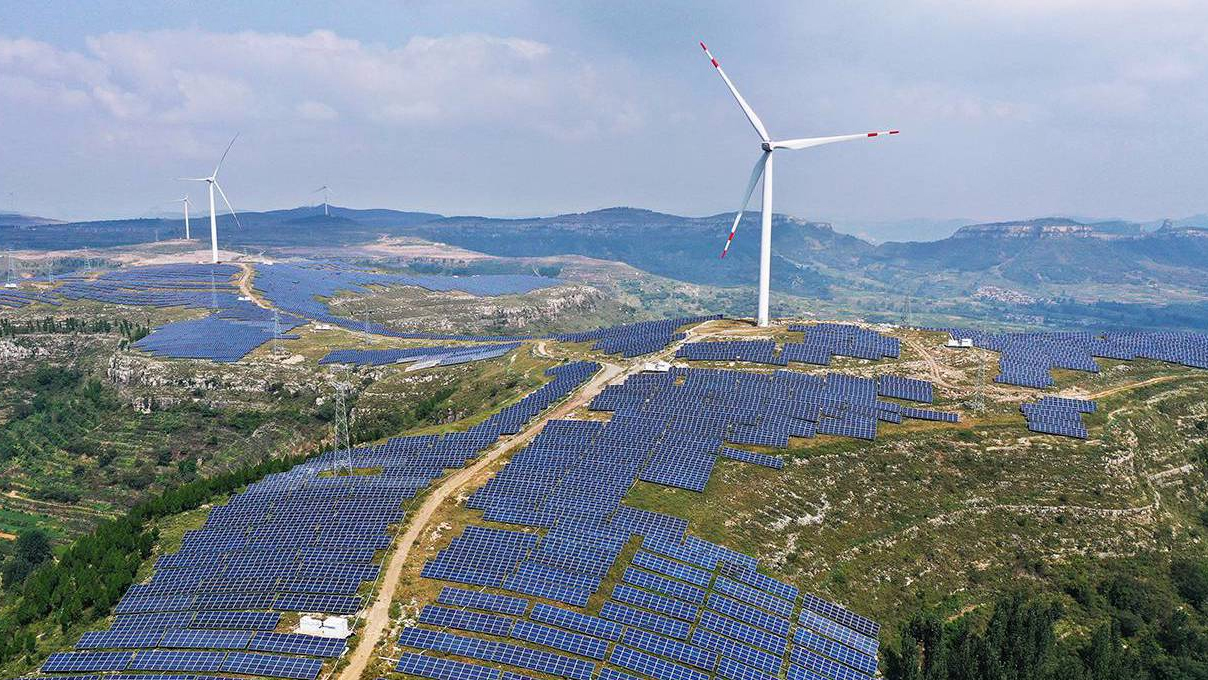 The world's largest investor Blackrock will create a $2 billion fund that will allow institutional investors to profit from New Zealand's transition to 100% renewable energy. 
Prime Minister Chris Hipkins, Energy Minister Megan Woods, and representatives of Blackrock announced the new fund in Auckland on Tuesday morning. 
The fund has been established on behalf of institutional clients, including the New Zealand Government, to invest in solar, wind, green hydrogen and battery storage needed in a low-carbon economy. 
Blackrock has been establishing similar funds around the world to take advantage of the huge amounts of investment required to move away from fossil fuels.
For example, it said last month it hoped to raise up to US$7 billion for its fourth Global Renewable Power Fund which would invest across OECD countries. 
The NZ fund will be the first such fund specific to one single country. Blackrock's various other climate focused funds usually have broader geographic targets. 
In a press release, Blackrock said it would make investments in wind, solar, batteries, electricity storage, electric vehicle charging, natural capital projects, green hydrogen, and the associated enabling infrastructure.
It will require an investment of $42 billion—spent on generation, distribution, and batteries—to take New Zealand from 83% to 100% renewable electricity. 
For comparison, the entire KiwiSaver scheme holds about $97 billion worth of assets and the NZ Super Fund another $55 billion.
The Infrastructure Commission estimates there is about $4.7 billion of committed clean energy projects already in the pipeline.   
Woods said investors had recognised the Government's commitment to its climate goals, through decisions such as banning offshore oil and gas exploration.
"New Zealand is now an investment magnet for capital that will unlock technology such as battery storage, wind and solar generation, green hydrogen production and more electric vehicle chargers across New Zealand," she said.
Infrastructure and innovation
The New Zealand Super Fund and the Accident Compensation Corporation are both likely to contribute to the $2 billion in the fund, but the Government won't contribute directly.  
The fund aims to draw in additional investments from Crown companies, superannuation funds, and private investors to accelerate the energy transition.
It appears to be targeting a mix of infrastructure investment, as well as more venture-style investments in new technology. 
A division of Blackrock acquired solarZero last year, a young NZ company which provided solar, battery storage and energy services.
Charlie Reid, a senior portfolio manager for Blackrock in Asia-Pacific, said this investment had demonstrated the potential for clean energy in New Zealand. 
Andrew Landman, head of the Blackrock in New Zealand and Australia, thanked institutional investors for supporting the initiative and leading on climate investments.
"The institutional investors here, whether you feel it or not in Auckland, are global leaders, they get recognised and we get a lot of inbound inquiry: how are your investors thinking in New Zealand?"
He said the level of innovation in New Zealand's clean-tech industry was far greater than Blackrock had seen in other regions. 
"We are seeing an enormous amount of visionary capabilities out of those investee companies that are great for the country, but also great for the export capabilities," he said. 
Venture capital veteran and founder of The Warehouse, Stephen Tindall, founder of K1W1, was called out for being "instrumental" in helping Blackrock to "understand and recognise" investment opportunities in New Zealand. 
Examples of innovative cleantech companies include the likes of Energy Bank, Lanzatech, or Hiringa Energy.