Public Policy
/
opinion
Those whose salary depends upon them coming to terms with the fact that the beliefs of the paymasters have changed tend to get with the programme pretty smartly, writes Chris Trotter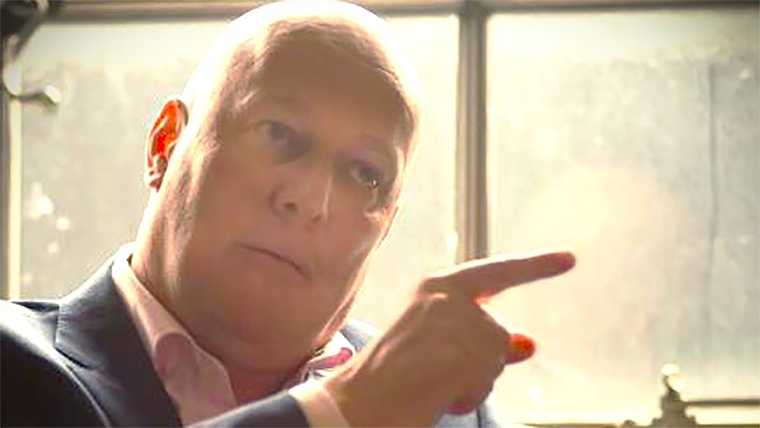 By Chris Trotter*
Simeon Brown is promising to let me put my foot down again. A National Government, he says, will get rid of all those irritating 80kph maximum speed zones (providing it can be done safely) and let us all go 20kph faster on the highways. "Everything has become more difficult under Labour", says National's transport spokesman, "and National is going to get New Zealand moving".
It's a shrewd move by the indefatigable Brown – not least because it can be implemented relatively swiftly and at very little cost. If the new Transport Minister was feeling particularly brazen, bathing in the glow of a substantial National-Act-NZ First victory, then he might even invite his fellow Kiwis to ignore Labour's signs. Drivers and the new government would thus be drawn into a subversive little pact: transforming every act of (costless) defiance on the open road into a conscious act of solidarity with the new regime.
National, Act and NZ First will need to seal many such pacts with the voters, if they are not, themselves, to fall foul of the same anger and resentment that propelled them into office. Very few such changes, however, will be as easy and cheap as restoring the speed limits to the status-quo-ante Julie Anne Genter and her visionary "Road-to-Zero" campaign. (Yes, that's right, RtZ was originally a Green initiative.) National, Act and NZ First will soon discover that the Ship of State, even of a nation as small as New Zealand, rivals the largest super-tanker in terms of the time and energy required to change its course.
Indeed, the last time a newly elected government made a comprehensive effort to change New Zealand's course was in the mid-1980s. The difference between then and now, of course, was that David Lange's new Labour Government could rely upon the support of both the Reserve Bank and the Treasury to overawe any bureaucratic opposition to the Finance Minister, Roger Douglas', new course. What's more, Labour could, for once, rely upon the enthusiastic support of the elites. Even more helpfully, the global powers upon whose good opinion New Zealand depended – the UK and the USA – were already far advanced down the path Labour was treading. In short, Labour was pushing on an open door.
Forty years later, that is far from being the case. All those New Zealanders hoping that National, Act and NZ First will move with similar brutal speed and effectiveness to reverse the policies associated with decolonisation and indigenisation, should probably anticipate a slightly longer time-line. Rogernomics was a one-off.
Much of the public service will stoutly resist what its members and many other New Zealanders will doubtless characterise as a racist effort to undermine te Tiriti o Waitangi by making white supremacy great again. Certainly, it would require a truly villainous display of cynicism from the same media organisations that signed-up to the conditions of the Public Interest Journalism Fund to execute the 180-degree turn required to back the new, right-wing coalition government's policies.
How likely is it that the National's communications staff possess the cojones to drive through such a "reactionary" programme – especially in the face of their professional colleagues' loudly-expressed outrage? Rather than face the firestorm of criticism unleashed against them on social media – and within their own social circles – wouldn't the Nat's comms team urge the Prime Minister, Christopher Luxon, to hold firm against the racist demands of his far-right coalition partners? Would Luxon have the cojones to refuse them?
This will be the moment when Luxon's political persona is put to the test. Since becoming Leader of the Opposition in November 2021, he has made much of his career as a successful business leader – one who specialises in taking control of failing organisations and "turning them around". Throughout the 2023 election campaign he has not shied away from comparing New Zealand to a failing firm: one in urgent need of being turned around.
Certainly, if Luxon puts his money where his mouth is, he will not face anything like the resistance encountered by Lange from within his own party, and from the trade union movement which had, until 1984, been Labour's most loyal ally. The National Party's rank-and-file are no less staunch in their opposition to decolonisation and indigenisation than the members of Act and NZ First.
With the supporters of the three coalition partners constituting a majority of the electorate (how else could they have formed a government?) opposition from the public service (including the universities) and the news media not only can – but should – be faced down. The number of voters backing the new government is unlikely to shrink on account of Luxon, David Seymour and Winston Peters having a crack at bureaucrats, academics and journalists!
Luxon's advisers would also be wise to take a look at the YouTube video of the most recent (19/9/23) Taxpayers Union/Daily Blog election debate, in which the NZ Herald's "progressive" columnist, Simon Wilson, is not only taken to task by the indomitably libertarian, Damien Grant, but also – and with lethal effect – by his NZME colleague, Fran O'Sullivan. Both of them roundly condemn Wilson for equating political opposition to co-governance with racism. To the evident dismay of both Wilson, and The Daily Blog's left-populist editor, Martyn "Bomber" Bradbury, the audience rewarded Grant's and O'Sullivan's critiques with loud applause. Outside of its snug ideological cocoon, the legacy media's dwindling audiences show every sign of having had enough.
The American "muck-raking" journalist and socialist, Upton Sinclair (1878-1968) famously quipped: "It is difficult to get a man to understand something when his salary depends upon his not understanding it." But, isn't it equally true to say that those whose salary depends upon them coming to terms with the fact that the beliefs of the paymasters have changed tend to get with the programme pretty smartly?
Even without the passing of bills, or the promulgation of new regulations, it is quite remarkable how a change of government produces, unbidden, a host of sympathetic economic, social and cultural changes. Most of those in possession of institutional authority make it their business to ensure that their little section of society is moving in the direction of the government. Taking a stand against a new regime requires a degree of fortitude that only very few stalwart souls possess.
Even more than Simeon Brown's shrewd invitation to put our feet down, and the ensuing quiet collusion between his invitation, our right foot, and the accelerator, it is these private, quasi-official pacts to move departments, agencies, SOEs, and whole ministries in "the direction of the government", that are going to turn New Zealand around after 14 October. Not overnight, the Ship of State does not execute U-turns that quickly, but turn around it will.
Rock diva Stevie Nicks observes in her song "Dreams" that "players only love you when they're playing". Well, the Left's top-down revolutionaries are much the same: they only have the power to move you – if they're staying.
---
*Chris Trotter has been writing and commenting professionally about New Zealand politics for more than 30 years. He writes a weekly column for interest.co.nz. His work may also be found at http://bowalleyroad.blogspot.com.