International co-ordinator the Financial Stability Board has issued a consultation paper with 10 key recommendations for regulation of 'global stablecoins'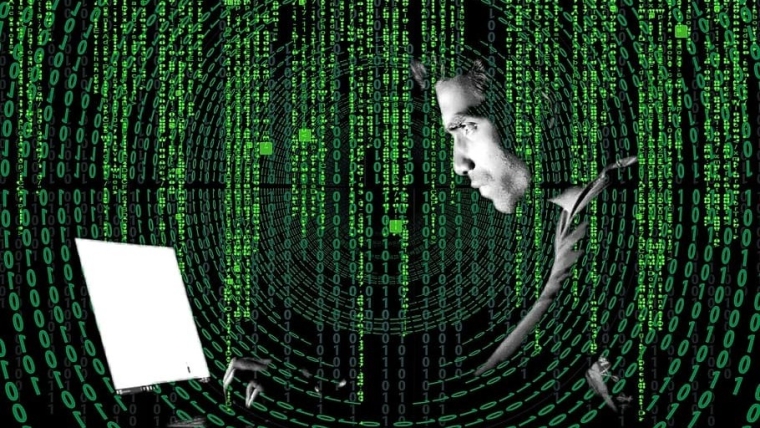 Global development of fully regulated cryptocurrencies has inched a little closer with the release of a consultation document outlining 10 key recommendations for how 'global stablecoins' (GSCs) might be controlled.
The work has been under way since last year - seemingly given impetus in the middle of the year when Facebook announced its Libra project. Since then other rival groups have been busy with their own plans for GSCs.
GSCs - stablecoins - are different from something like for example the granddaddy of cryptocurrencies Bitcoin in that they are backed by actual assets. 
The potential for such coins to gain fast consumer take-up for international retail transactions is immense. And so is the potential for regulatory headaches - hence the now large-scale involvement of international authorities.
The Financial Stability Board (FSB), the international body that monitors and makes recommendations about the global financial system has been looking at the subject in depth and has now issued a consultation document. The FSB Secretariat is located in Basel, Switzerland, and hosted by the Bank for International Settlements.
The consultation paper was set to be delivered to G20 Finance Ministers and Central Bank Governors for their virtual meeting on Wednesday this week. The public consultation period closes on Wednesday 15 July 2020. The final recommendations, taking on board feedback from the public consultation, will be published in October 2020.
The 10 key recommendations (appended in full at the bottom of this article) made by the FSB are all at a fairly high level and don't go into detailed implementation. They do tackle the issue of how GSCs might be regulated across borders. Issues such as money laundering concerns don't fall under the scope of the FSB's work and would be looked at separately.
In releasing its consultation document the FSB said technological innovation in the financial sector continues apace "and with the Covid-19 pandemic, alternatives to cash may become yet more attractive".
"So-called "stablecoins", like other crypto-assets, have the potential to enhance the efficiency of the provision of financial services, but may also generate risks to financial stability. The activities associated with "global stablecoins" and the risks they may pose can span across banking, payments and securities/investment regulatory regimes both within jurisdictions and across borders. These potential risks may change over time, and so challenge the effectiveness of existing regulatory, supervisory and oversight approaches. Ensuring the appropriate regulatory approach within jurisdictions across sectors and borders will therefore be important."
The FSB says its recommendations call for regulation, supervision and oversight that is proportionate to the risks, and stress the need for flexible, efficient, inclusive, and multi-sectoral cross-border cooperation, coordination and information sharing arrangements that take into account the evolution of "global stablecoin" arrangements and the risks they may pose over time. They apply the principle of 'same business – same risks – same rules', independent of the underlying technology.
Here's the full list of recommendations:
1. Authorities should have and utilise the necessary powers and tools, and adequate resources, to comprehensively regulate, supervise, and oversee a GSC arrangement and its multi-functional activities, and enforce relevant laws and regulations effectively.

2. Authorities should apply regulatory requirements to GSC arrangements on a functional basis and proportionate to their risks.

3. Authorities should ensure that there is comprehensive regulation, supervision and oversight of the GSC arrangement across borders and sectors. Authorities should cooperate and coordinate with each other, both domestically and internationally, to foster efficient and effective communication and consultation in order to support each other in fulfilling their respective mandates and to facilitate comprehensive regulation, supervision, and oversight of a GSC arrangement across borders and sectors.

4. Authorities should ensure that GSC arrangements have in place a comprehensive governance framework with a clear allocation of accountability for the functions and activities within the GSC arrangement.

5. Authorities should ensure that GSC arrangements have effective risk management frameworks in place especially with regard to reserve management, operational resiliency, cyber security safeguards and AML/CFT measures, as well as 'fit and proper' requirements.

6. Authorities should ensure that GSC arrangements have in place robust systems for safeguarding, collecting, storing and managing data.

7. Authorities should ensure that GSC arrangements have appropriate recovery and resolution plans.

8. Authorities should ensure that GSC arrangements provide to users and relevant stakeholders comprehensive and transparent information necessary to understand the functioning of the GSC arrangement, including with respect to its stabilisation mechanism.

9. Authorities should ensure that GSC arrangements provide legal clarity to users on the nature and enforceability of any redemption rights and the process for redemption, where applicable.

10. Authorities should ensure that GSC arrangements meet all applicable regulatory, supervisory and oversight requirements of a particular jurisdiction before commencing any operations in that jurisdiction, and construct systems and products that can adapt to new regulatory requirements as necessary.
*This article was first published in our email for paying subscribers early on Wednesday morning. See here for more details and how to subscribe.