David Hargreaves says Facebook's pre-emptive strike with a global cryptocurrency has given huge urgency to the whole question of what happens after cash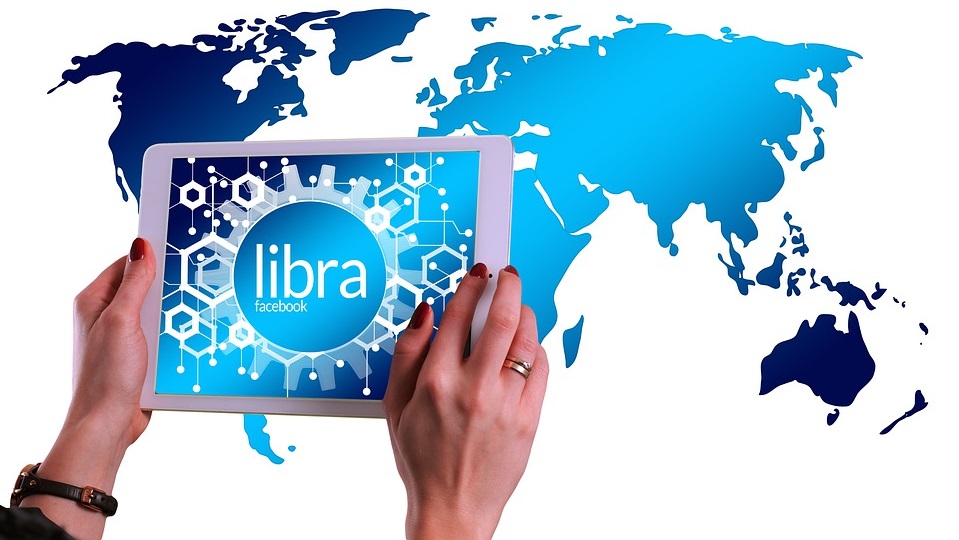 We may all end up being thankful to Facebook.
No, really.
But a lot will depend on what global financial regulators do from here. If they muck it up we could all end up being beholden to Facebook and its opportunistic business friends. In such an outcome, I for one, will not be thankful at all. Oh no.
By advancing plans for a global cryptocurrency to start as early as next year the ubiquitous social media platform has, probably unwittingly, acted as a catalyst for global authorities and regulators to much more urgently consider the future of cash and the whole financial system. It's perhaps the kick up the whatsits that the world has needed.
I would suggest, however, we will only end up being thankful to Facebook if said global authorities - who appear to have been woefully tardy in this area (head in the sand? too-hard basket? no real answers?) - do now pick up the act and get on and start making some serious decisions about what sort of financial world and systems we want in the future.
Is cash dead? What happens after cash? What about cross-border currencies? What will the role of cryptocurrencies be? The very first thing that should be done is the putting on ice of Facebook's plans. Right now. Stick up a big hand and say: "Halt! We need time to work this out."
Get their acts together
If the likes of central banks cannot get their acts together quickly then maybe Facebook will be able to steal a march (as it has clearly intended to do) and begin imposing on us its version of a new world order for financial dealing in tandem with its business partners. Under such circumstances then we may end up being rather less thankful in the long term that Facebook's doing this now.
With the sheer size and scope the dominant behemoth Facebook has it could, if left unchecked, very quickly establish Libra as THE pre-eminent global transaction system. If that were allowed to happen global regulators and the public would be left trying to retrospectively rein in the power and regulate an already dominant force.
Check what has already happened with Facebook itself. Very quickly it moved into the too big to control category. It would be aiming for the same thing with Libra. Open gate. Horse. Bolted.
I heartily recommend, if you are able to access it through the paywall, this piece in the Financial Times from Chris Hughes. 
Hughes knows of what he speaks, having been a co-founder of Facebook, now turned critic. 
'Handing over control'
His basic argument is that if even modestly successful, Facebook's Libra cryptocurrency would hand over much of the control of monetary policy from central banks to the private companies backing Libra. "If global regulators don't act now, it could very soon be too late."  Exactly.
Hughes points out that Libra could disrupt and weaken states by enabling people to move out of unstable local currencies and into a currency denominated in dollars and euros and managed by corporations. 
This is an extremely sound point.
I do urge you to have a read of the Libra White Paper. Look it's real short on detail, but you can infer a lot.
Consider this brief passage: "Despite this progress, large swaths of the world's population are still left behind — 1.7 billion adults globally remain outside of the financial system with no access to a traditional bank, even though one billion have a mobile phone and nearly half a billion have internet access." 
You can just about read that as a direct invite to third world countries to clamber on board. Hey, and you know what. They would.
An alluring prospect
So, what, you might say. Freedom for the people. Well, it's an alluring prospect. But as somebody once said: Freedom isn't free. Problems such as widespread money laundering immediately come to mind. But I think the bigger problem is what the sudden widespread usage of this cryptocurrency may do to individual economies. 
The idea that we can all just start leaping in and sourcing - in a non-traceable way - things from low cost economies sounds wonderful. But what happens to our domestic economy? People trying to earn a dollar producing and selling goods here?
Of course, this is already an issue. But a global cryptocurrency available as soon as early next year would blow this issue sky high.
All right then. Do we say 'no' to cryptocurrencies? Go back to trading in commodities? Working out our sums on an abacus? No. Of course not. But this is where the global authorities need to get A into G and decide how we go forward before somebody else makes that decision for them.
It is interesting indeed that our own Reserve Bank is currently having its own look at the future of cash. 
As the paper the RBNZ has produced highlights, there's a lot of things to decide. And this is presumably why we really haven't seen substantive progress on what is a global issue to date. 
There isn't time
It is one of those things that everybody seems to want more time on. But in the meantime so time is marching on and so those who see a commercial opportunity are tempted to get in with their own 'solution'.
What do we want?
Logically the world is going cashless. Increasingly people do want to trade across borders and transfer wealth across borders. The banks are not helping themselves by charging it seems increasingly ridiculous sums of money just for the pleasure of exchanging currencies. Cryptocurrency is indeed an attractive option. From one person straight to another. Wherever they may be. No fuss. No worry. No massive forex fee.
So Facebook and Libra are actually right. But there needs to be some sort of global regulatory agreement on the establishment of common, cashless, currency. With hard and fast rules. 
That the Libra concept would be 'making things up as it goes along' is evidenced by passages like this one from the White Paper: "...Our ambition is for the Libra network to become permissionless. The challenge is that as of today we do not believe that there is a proven solution that can deliver the scale, stability, and security needed to support billions of people and transactions across the globe through a permissionless network. One of the association's directives will be to work with the community to research and implement this transition, which will begin within five years of the public launch of the Libra Blockchain and ecosystem."
I read that as a kind of 'come with us now and we'll work it all out eventually' kind of clause. No. Sorry guys. I think this all needs to be worked out first.
Really the key thing is who might control a global cashless currency and value transfer system. That is the big question. But I think if we search for a perfect solution we'll be waiting for a while and in the meantime Libra will be over the hills and far away. 
Private interests shouldn't have a look in
I do think really that this initiative has to come from a combination of central banks and other regulators - worldwide. And I think private interests - no matter how they are dressed up - should not have a look in. They should be a very long way away from the decision process.
This is a really important issue on how we want the world to look and to trade.
Thanks to Facebook there's now real imperatives for people to sit down and work out a solution. And they need to do this and there is urgency.
If there's a vacuum, somebody will always look to fill it. Facebook has stepped forward to fill this one.
Global regulators must act now to make sure the world has a well thought out solution that fits as much of the population as possible. And acts in everybody's interests.
They really cannot afford to muck this up.