New Reserve Bank paper says with the declining use of cash, Kiwis already 'left out' of the banking or digital worlds may be 'severely disadvantaged'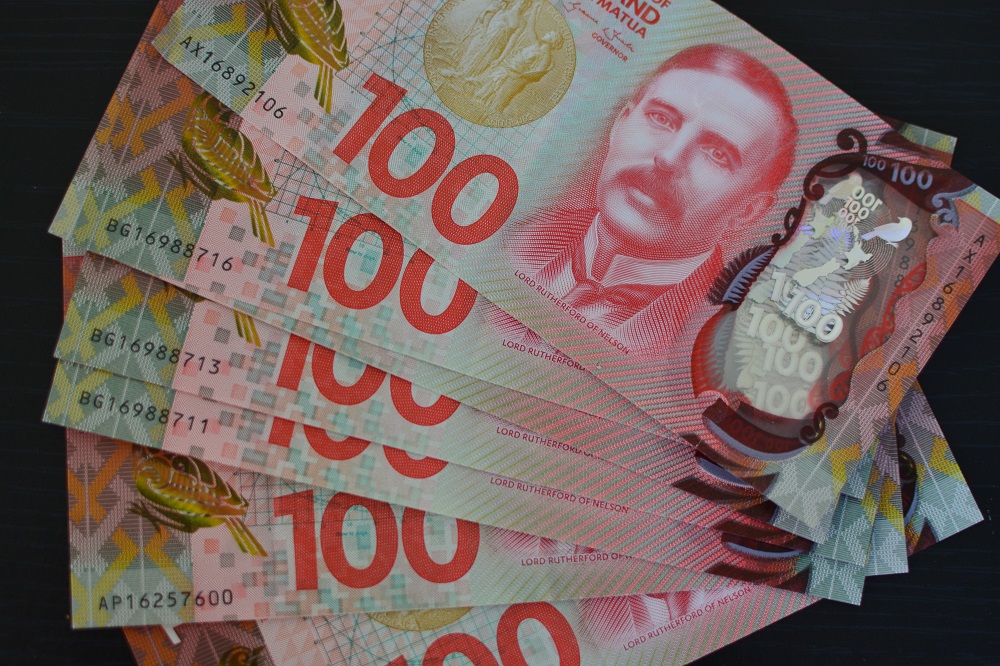 The Reserve Bank is warning that if cash becomes less accepted and available as a means of payment then Kiwis that are already "left out" of the banking or digital worlds may be "severely disadvantaged".
The RBNZ said in its recent Financial Stability Report that it was undertaking analysis of the future of cash.
It has now released a paper on the issue.
The paper says the number of people who are currently "excluded" from the banking system in New Zealand is "small but not zero".
"The World Bank estimates that only 1% of the population in New Zealand does not have a bank account," it says.
"Meanwhile, the Reserve Bank survey of cash use in 2017 found that 4% of people surveyed had used only cash in the previous seven days. Some of this will have been due to personal preference and some to financial exclusion. This group was weighted towards those aged over 60."
The paper points out that currently, no state agency has a mandate to ensure that the public can continue to use cash, and no agency has considered how reduced cash availability could affect our society.
The paper says a contraction in the cash network without regard to the wider benefits of cash in society might significantly disadvantage people who rely on the unique role that cash plays in their lives.
"This would be considered a market failure to the extent that commercial operators did not fully incorporate the wider network benefits of cash. As a result, government action could be warranted following the completion of this review," the paper says.
RBNZ Governor Adrian Orr says the bank views the forthcoming issues over money as centring around there being less cash - "not becoming cashless".
"There's the real possibility of a contraction in the cash system which could end up affecting lives."
New Zealand should be making conscious decisions about the future of cash so that we can be prepared for future innovations, and ensure that sectors of society are not unfairly disadvantaged because cash falls out of favour, he says. 
He also says that international tourists, people in the four Pacific countries which use New Zealand currency, and people in New Zealand who use cash for cultural customs might all be negatively affected without workable substitutes to cash.
"Cash gives privacy and freedom to spend that other payment methods do not, and its ability to back-up other payment methods in a crisis also needs examination. The potential consequences of cyber threats at national and personal levels might also be elevated with less cash around," the RBNZ says.
One upside of less cash, however, could be increased efficiency and reduced overall costs for electronic payments systems.
"As well as implications for cash users, there are consequences for the Reserve Bank and the banking industry. This includes choices for the Reserve Bank's next generation of vaulting, and how to ensure the system for distributing and circulating cash is as cost efficient as possible with fewer transactions. We need to be ready to face the cash equivalent of falling posted letter volumes,"  Orr says.
He says the RBNZ is working with its trading bank customers and others in the cash system to look at those issues.
"We are hoping that the kōrero building from the release of the paper today will give challenge, amplification, and most particularly put human faces and voices to the issues raised by less cash," Orr says.
The Bank is urging discussion and feedback so that it can refine its views and develop options to help manage the future of cash.
It says it will publish an analysis of the feedback received, as well as further research. A formal policy consultation may follow depending upon what emerges from feedback on the just-released paper and further research and analysis.
Less using it but the amounts are going up
The paper points out that while significant portions of the population hardly ever use cash, the amount of cash in circulation (CIC) has continued to rise (see graphs above). The central bank also makes the interesting point that it only knows where about 25% of the issued cash actually is.
The RBNZ says International studies suggest that New Zealand's CIC trend could be due to an increasing demand for cash as a store of value over time and a falling demand for cash as a medium of exchange.
"The drivers of an apparent increase in demand for cash as a store of value are largely unknown — the Reserve Bank can only identify the whereabouts of 25 percent of CIC. Inflation could also be a contributor to the growth in note holdings over the history of the note series — as prices increase, people must hold more cash if they want to maintain a similar store of value."
The RBNZ says another possible driver of the trending increase in CIC could be increased currency issuance to offshore currency holders such as money changers abroad. This might reflect tourist demand for notes before they arrive in New Zealand. 
In fact the only two countries in the world where the amount of cash in circulation is falling are currently Norway and Sweden.