Government eyes personal insurance requirement for directors of banks and other deposit takers with the entity they represent not allowed to insure or indemnify directors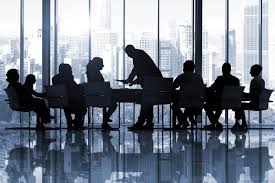 The Government's proposing to incentivise good behaviour from directors of banks and other deposit takers by making them insure themselves, rather than be insured via the entity they represent.
This plan features in proposals for the Deposit Takers Act, which stems from the Reserve Bank of New Zealand Act review.
"The Deposit Takers Act will impose on directors of licensed deposit takers a positive and on-going duty to ensure there are adequate systems, processes and policies in place to ensure the entity complies with its obligations. There will be a pecuniary penalty for breaches of this duty by directors, subject to appropriate defences."
"In addition, directors will be able to take out personal insurance against the potential penalty for such breaches. The entity itself will not be able insure or indemnify the director. This is to ensure the incentive appropriately lies on the director personally, rather than the company. Directors of licensed deposit takers will also be liable for a civil pecuniary penalty if false or misleading information is given to the Reserve Bank or publicly disclosed by a deposit taker," the Government says.
"Cabinet has also agreed that a wider accountability regime be established for directors and senior executives of deposit takers and insurers, one that is integrated across the two 'peaks' of New Zealand's regulatory system, i.e. prudential and market conduct. This work will be progressed outside the Phase 2 [Reserve Bank Act] Review. It may require future amendments to the Deposit Takers Act at the point that this more encompassing accountability regime is implemented."
This news comes after a 2019 government consultation paper outlined options to beef up the responsibilities and accountabilities of senior executives at banks and licensed deposit-takers, and broaden the range of penalties available for use against those who break the laws. 
Directors of registered banks are currently the focus of individual accountability provisions in the Reserve Bank of New Zealand Act. They face criminal liability for making false and misleading attestations in a bank's General Disclosure Statement. However, the Government sees a number of drawbacks in this "self-discipline" based approach. They are: A disproportionate focus on criminal liability; the point-in-time nature of the director obligation, and the lack of guidance from the Reserve Bank around what constitutes adequate risk management. 
The Reserve Bank has never taken a bank director to court, however it does currently assess the suitability of proposed bank directors and senior managers and has the ability to block appointments. (See more on the director attestation regime here).
Meanwhile, the Government says the Deposit Takers Act will require all regulated entities undertaking the business of borrowing and lending to get a licence from the Reserve Bank. The Reserve Bank will have powers to establish licensing conditions, expected to be of a similar scope to those that can be imposed under the Non-bank Deposit Takers Act and Insurance (Prudential Supervision) Act.
"Licensing criteria will include fit and proper requirements for directors and senior managers of deposit takers. Fit and proper requirements are designed to help ensure that directors and senior management have the requisite skills, experience and integrity to perform their roles. The framework for fit and proper requirements and procedural protections in the Deposit Takers Act should be along the lines of that for insurers under the Insurance (Prudential Supervision) Act 2010, with some of the detail of the requirements specified in standards," the Government says.
"This approach will help ensure the Reserve Bank can flexibly manage the risks presented by particular entities. In addition, it will ensure there are effective due process requirements around licensing decisions and decisions to impose conditions, including appeal rights in certain cases."
The Deposit Takers Bill is expected to be introduced into the House in late 2021.
*This article was first published in our email for paying subscribers early on Friday morning. See here for more details and how to subscribe.