Westpac NZ set to launch regulation ready BNPL 'anywhere' service Bundll with Humm, and potentially buy up to 49% of the business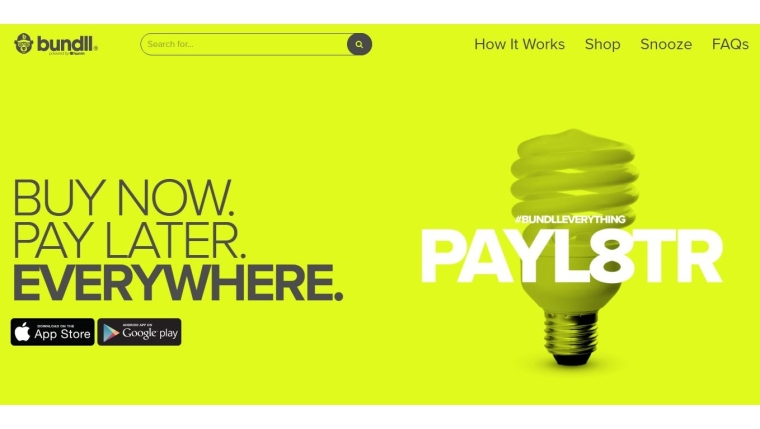 Westpac New Zealand is the exclusive NZ partner for Humm Group's regulation ready Bundll buy now pay later "anywhere" service, and has an option to buy up to 49% of the business.
Using the Mastercard network, Bundll will allow customers to use buy now pay later wherever they choose, with no minimum spending requirement, and a credit limit of up to $1000. Bundll was launched in Australia last year, with a NZ launch targeted for August. According to Mastercard, as a scheme-based service Bundll is ideal for banks who don't want the effort and risks associated with a closed loop model.
Lewis Billinghurst, Westpac NZ's head of digital ventures, told interest.co.nz the "reinvention of consumer lending" on offer through buy now pay later (BNPL) appeals to the bank.
"The incumbent or traditional consumer lending products like credit cards and overdrafts and personal loans, they're not that fit for purpose for the younger generation. Especially if you look at the growth of buy now pay later in that space," Billinghurst said.
"For us this opportunity was a way of tapping into a completely different market. And to do that with a partner like Humm means we can offer it to all New Zealanders, not just to the Westpac customer base."
"That reinvention of consumer lending holds the appeal to us," said Billinghurst.
Chris Lamers, Humm's deputy CEO, explained how Bundll works. 
"Over a week I shop and whatever I spend over that week goes into what we call Bundll and then you have two weeks to pay it back. If you want longer to pay it back you pay $5 and you get two weeks longer. And if you want to put it into an installment plan over 12 weeks, then you pay 5% of how much you want to push into the plan, and then you've got effectively 12 weeks to pay it back," said Lamers.
"Customers told us they were scared of interest and that compounding interest that comes with credit cards. They didn't like existing buy now pay later because you could only use it in certain places and it was transaction by transaction. So if you wanted to use that kind of model for your lunch and a coffee, you don't really want to be paying those things back over four installments."
Billinghurst said Westpac NZ has the option to buy up to 49% of the Bundll NZ operation, and aims to conclude the process around this within two months. Meanwhile he said Westpac customers will receive exclusive benefits from Bundll such as free snoozes, which gives customers an extra fortnight to repay, and cash back offers.
"Certainly by offering those exclusive benefits to Westpac [customers] we hope that that will entice some other bank customers to move across to Westpac," Billinghurst said.
Bundll will have a late fee capped at $10, and customers won't be able transact if their account is still unpaid after a 24 hour grace period. There are further details of Bundll's fees and charges here. Humm, formerly Flexigroup, already offers a separate buy now pay later service. 
Regulation ready
Commerce and Consumer Affairs Minister David Clark said in June a discussion paper on the potential regulation of the unregulated buy now, pay later sector will be issued later this year. Against this backdrop Lamers said Bundll with comply with all Credit Contracts and Consumer Finance Act (CCCFA) requirements from its August launch, including changes taking effect from October. And as the Government moves to regulate merchant service fees, he said the only merchant service fee Bundll will charge is interchange, which is at the centre of the Government's regulation plans.
"We will verify income through bank statements which is an online automatic process, we will capture expense information and serviceability. We're treating it like a completely regulated product," said Lamers, adding Humm's existing buy now pay later service has a loss rate of about 1%.
Westpac NZ's Bundll deal is being done through its subsidiary Red Bird Ventures. It's Red Bird's second investment following taking a 32% stake in open banking fintech Akahu last year. Billinghurst said a third investment, also in the payments space, is set to be unveiled over the next month.
In Australia Westpac has a partnership with Afterpay, which is launching a banking app with Westpac to hold Afterpay deposits on its balance sheet and meet Australian Prudential Regulation Authority requirements on Afterpay's behalf. Westpac NZ won't be the first NZ bank to have a relationship with a buy now pay later service provider, as ASB has one with Klarna, which launched in NZ in May.
Lamers says working with Westpac will create momentum for Bundll.
"Banks are looking for ways to innovate and do things differently and we love the idea of getting together with such a well known New Zealand company to make sure as many kiwis as possible can get access to this product," said Lamers.
He points to a recent Finder report on the buy now pay later sector in NZ, which suggested some 30% of New Zealanders use buy now pay later as a payment service, and it's the finance product of choice for 40% of people under 30.
"Buy now pay later is a really mainstream product," Lamers said. 
*This article was first published in our email for paying subscribers. See here for more details and how to subscribe.