Heartland Group Holdings expanding in Australia through up to A$154 million acquisition of livestock finance business StockCo Australia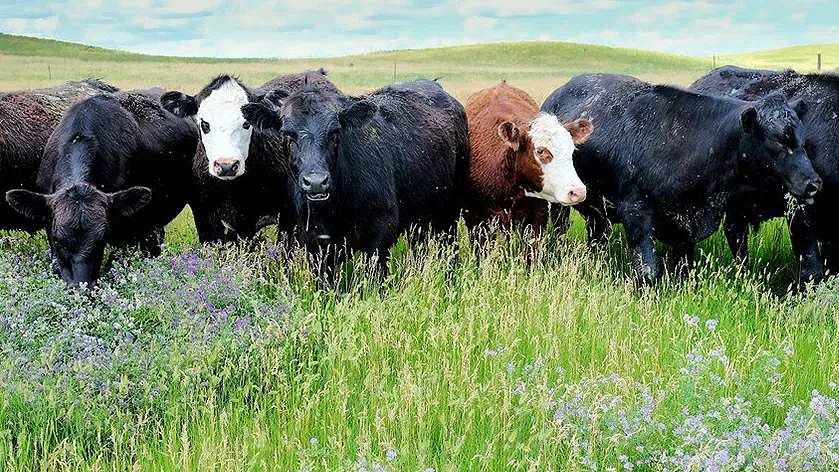 Heartland Group Holdings is entering a new market in Australia through the acquisition of a livestock finance business for up to A$154 million.
Heartland, which already owns a reverse mortgage business in Australia, says it has signed conditional sale documentation for the acquisition of StockCo Holdings 2 Pty Ltd from its 70% shareholder StockCo Australia Holdings Ltd and 30% shareholder Elders Rural Service Australia Ltd. The deal includes the acquisition of StockCo Australia Management Pty Ltd.
StockCo Australia specialises in livestock finance for cattle and sheep farmers across Australia, with 60% of its exposure to cattle and 35% to sheep. It has total assets of A$341 million, competing in a market Heartland says is worth about A$7 billion .
Heartland says the deal will cost A$143 million, plus a potential top-up of A$11 million based on specific performance metrics being achieved in relation to a new funding facility. Heartland says it plans to fund the deal through new debt facilities provided by "a major Australasian financial institution."
"The transaction is expected to contribute additional annual net profit after tax of A$10 million to A$12 million, before any ongoing cost of acquisition debt funding. At this stage, given timing of the acquisition and the transaction costs, there is no change to Heartland's market guidance for the financial year ending 30 June 2022," Heartland says.
"Heartland will provide a further update upon completion of the transaction, or if any other material information occurs prior to that time."
In its interim results announcement in February Heartland, also the parent of Heartland Bank, said it expects June year net profit after tax to be within a range of $93 million to $96 million, up from $87 million last June year.
"Heartland's strategic vision is to create sustainable growth and differentiation by providing 'best or only' products delivered through scalable digital platforms. This acquisition will extend Heartland's 'best or only' strategy in Australia, by broadening Heartland's Australian offering in an area where it already has expertise," Heartland says.
"StockCo Australia's livestock finance business will add to Heartland's existing A$1.2 billion Australian Reverse Mortgage business which has the largest market share of active participants . In New Zealand, through Heartland Bank Limited, Heartland currently provides various rural loan options, including online finance for sheep and cattle farmers, and livestock finance similar to that of StockCo Australia."
"As part of the acquisition, Elders will divest its 30% equity stake in StockCo Holdings 2 Pty Ltd, but will continue as a key distribution partner, entering into a new exclusive distribution agreement commencing on completion of the share sale, pursuant to which it will continue to distribute StockCo Australia products to Elders' clients. That agreement has an initial term of five years on substantially equivalent key commercial terms."
Heartland says completion of the acquisition is subject to the new funding facility and other conditions "customary for a transaction of this size and nature." The sale is expected to complete by the end of May this year.
Heartland shares were up 3 cents following the acquisition announcement at $2.28.
In a statement Elders says its exclusive distribution agreement with StockCo Australia, starting on completion of the sale, will see it continue distributing StockCo products to Elders' clients for at least five years with no change to key commercial terms.
"Elders' A$15 million shareholder advance to StockCo Australia will be repaid on completion. Elders will book a non-underlying profit on sale of approximately A$15 million to A$20 million. The profit and loss implications to Elders of the sale on an on-going basis are immaterial," Elders Managing Director and CEO Mark Allison says.
"This sale is of significant benefit to Elders. Under Heartland's ownership, StockCo Australia has the opportunity to further develop its business and its access to competitive funding as part of a dedicated financial services organisation. Importantly, Elders' clients should notice no difference from the change of ownership and will continue to access StockCo's excellent products through Elders under the terms of the distribution agreement with Elders. We are excited about the potential of these new arrangements for our livestock clients," adds Allison.
90 Day Notice Saver
Separately Heartland has launched a new savings product named 90 Day Notice Saver.
 "With interest rates rising, customers have been telling us that they want a better return but don't want to lock their savings away long term and miss out on higher rates. The 90 Day Notice Saver provides these customers with the best of both worlds," Heartland says.
 "The interest rate on the 90 Day Notice Saver is 2.00% p.a.. The interest rate is variable."