Half-year profit increases to $709 million for BNZ as income grows and expenses fall
[updated]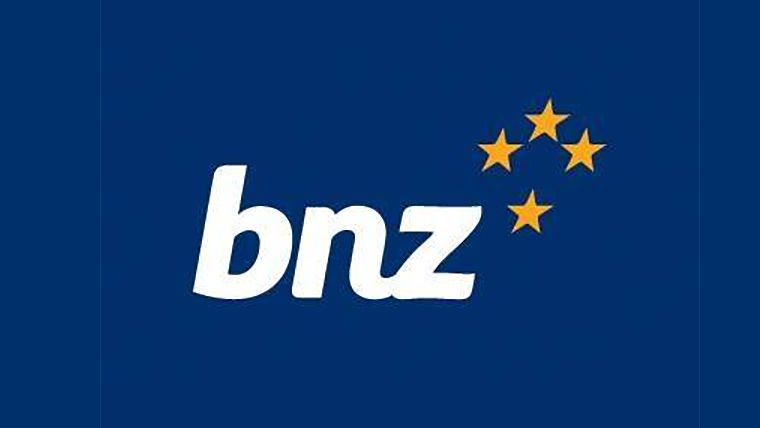 BNZ's half-year profit rose 7.4% as income rose and expenses fell.
BNZ's net profit after tax for the six months to March 31 rose $49 million to $709 million from $660 million in the six months to March 2021.
The increase came as the bank increased operating income 7.1% to $1.498 billion, with net interest income up 7.5% to $1.154 billion. In contrast operating expenses fell $11 million, or 2.2%, to $489 million. Gains less losses on financial instruments such as hedging products were up 13.3% to $153 million.
Costs fell after BNZ was able to release a $35 million holiday pay provision booked in the September half last year. The provision release follows a Court of Appeal judgment in a broader Holidays Act case featuring Metropolitan Glass.
The bank reported a credit impairment charge of $21 million versus a write-back of $17 million in the March 2021 half.
BNZ says lending, boosted by home loan growth, rose 7.8% to $97.8 million, and deposits and other borrowings increased 9.1% to $80.4 million.
Mortgage serviceability test rate under review
Year-on-year BNZ's housing lending grew $5 billion, or 10%, to $54.5 billion at March 31. Housing comprises 55% of BNZ's total lending.
Disclosures from BNZ's parent National Australia Bank (NAB) show BNZ's home loan portfolio had an impaired loans ratio of 0.00% at March 31, with just 0.09% of the portfolio at least 90 days past due. 
BNZ's serviceability interest rate, the rate it tests mortgage applicants' ability to repay at, is currently at 6.75%. CEO Dan Huggins says this is under review and he expects it to increase, possibly as soon as next week. After increases this week, ASB's now at 7.35% and ANZ at 7.15%.
NAB says BNZ's overall housing portfolio is well positioned for the higher living costs and rising interest rates being felt by customers, with 46% of BNZ's housing book running ahead of scheduled repayments. Additionally its own loan-to-value ratio speed limits are lower than those applied by the Reserve Bank.
BNZ's half-year net interest margin dropped two basis points to 2.02%, and its cost to income ratio fell 310 basis points to 32.6%.
NAB reported a 4.1% rise in half-year cash earnings to A$3.48 billion. NAB's interim dividend is up A 13 cents to A73c per share, giving a payout ratio of 68.3% of cash profit.
NAB's return on equity rose 20 basis points to 11.3%, with its net interest margin down 11 basis points to 1.63%. NAB's Common Equity Tier 1 capital ratio rose 11 basis points to 12.48%.
BNZ's home loan book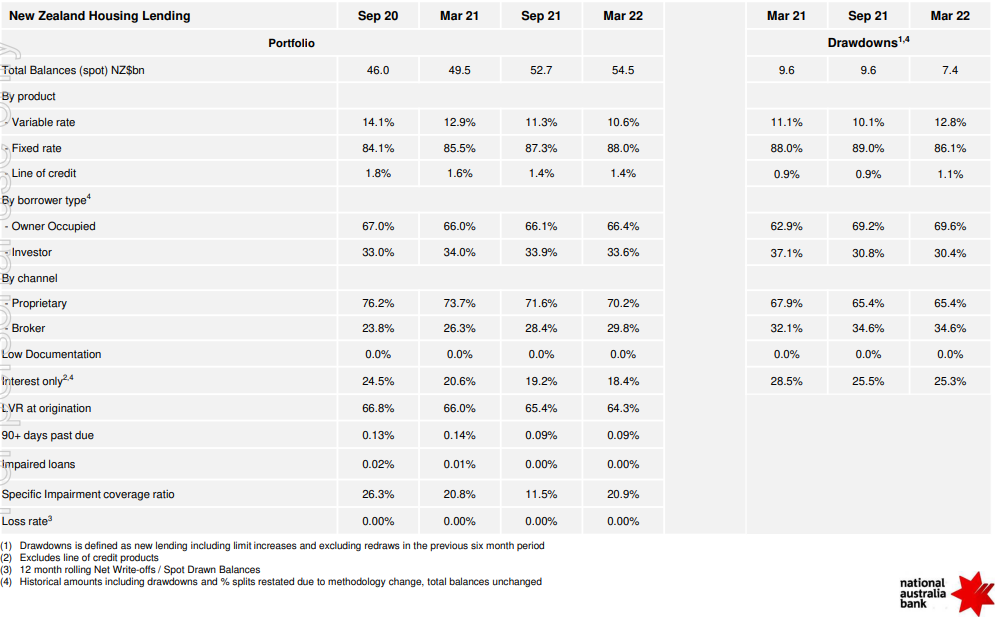 *The links below take you to BNZ's statement and others from NAB.