Reserve Bank data shows non-bank financial institutions growing housing and consumer lending strongly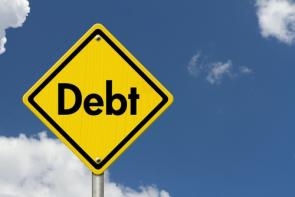 Non-bank lenders are continuing to grow housing and consumer loans strongly.
The latest monthly Reserve Bank sector credit data shows non-bank financial institutions grew housing lending by $530 million, or 27%, to $2.473 billion in the year to August. Over the two years to August they grew housing lending by a whopping $948 million, or 62%, from $1.525 billion.
Whilst this is a drop in the ocean given total housing loans - dominated by banks - of $253.867 billion as of August, the growth numbers are strong.
And it's also a story that's playing out in personal consumer lending. Here non-banks grew lending by $382 million, or 8%, in the August year to $5.388 billion. And over two years they've grown consumer lending by $914 million, or 20%. Non-banks make up a much bigger chunk of consumer lending than they do of housing lending, almost a third of the $16.580 billion total.
Combined across housing and personal lending, non-banks account for $7.861 billion, or 2.9%, of the $270.447 billion household debt total.
Across the full sector credit categories, August annual growth rates came in at 6.1% for housing debt, 5.6% for consumer debt, 6% for household debt which combines housing and consumer loans, 5.5% for business debt, and just 2.8% for agriculture debt.
ASB economist Kim Mundy said recent heat in provincial housing markets appears to have put a floor under housing market debt growth.  
"Despite prices in many large centres slowing and turnover muted, the slowing in mortgage lending growth appears to have bottomed out over the past few months. Although there are a number of complex factors at play in the housing market at the moment, we continue to expect the general trend to be one of slowing price and therefore mortgage credit growth," Mundy said. 
"Business credit growth appears unaffected by the weakness in investment intentions so far, but the risks remain skewed to slower growth if due to persistently low business confidence. Finally, agricultural credit growth remains unchanged at low levels as uncertainty in the industry is likely to be impacting on investment appetites."
 Mundy noted that since 2016 the combination of loan-to-value ratio restrictions, the general election, housing policy uncertainty and affordability constraints have weighed on housing sales volumes and house price growth.
"With the OIO [Overseas Investment] Amendment Act coming into force in late October, Kiwibuild homes underway and a recent easing in mortgage interest rates, the outlook for credit growth is not entirely clear. On balance, however, we expect both house sales and price growth to remain muted going forward, in part reflecting our expectations for lower net immigration and a solid pipeline for residential construction. Therefore, we continue to expect housing credit growth to continue to ease modestly over the remainder of the year," said Mundy.
*This article was first published in our email for paying subscribers early on Monday morning. See here for more details and how to subscribe.